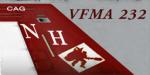 6.20Mb (230 downloads)
VRS Superbug VFMA 232 CAG textures. Requires the payware VRS Superbug. this one is for my good friend Corvette99 and everybody else too... :)
Posted Dec 18, 2011 13:46 by Zebie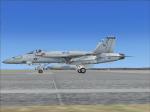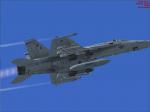 3.07Mb (305 downloads)
VRS Superbug VMFA-112 Cowboys CAG textures only. Requires the VRS Superbug for textures to work.
Posted Dec 13, 2011 14:53 by Chris Hammons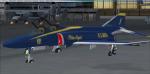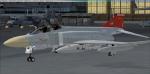 81.26Mb (2737 downloads)
Matchings preview's, flight dynamics updated primarly for FSX. Liverys inxluded; VF-142 'Ghost Riders', 49th Tactical Fighter Wing, VF-51 'Screaming Eagles', VMFA-531 'Grey Ghost', VF-102 'Diamond Backs', Blue Angels 1-7, VF-84 'Jolly Rogers', 111 Sqn 'XV582 Black Mike', 56 Sqn 'XV424 Firebirds', 228 OCU 'XV428 1987 Scheme', 111 Sqn 'XV574 1980's Display Scheme', 43 Sqn 'XV571 1980's Camo Scheme', 111 Sqn 'XT863 IAT 83', 892 NAS 'XT872 Omegas'. Paint authors include; Bruce Fitzgerald, Francisco Presa, Samuel Peters, and Ben Hartmann of UKMIL repaints. Paint textures only, you'll need Iris's F4 Phantom II FG.1 http://irissimulations.com
Posted Dec 12, 2011 01:54 by Yanne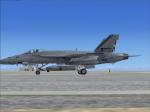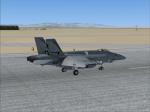 2.29Mb (284 downloads)
SVFA-94 Line Textures only for the payware VRS Superbug
Posted Dec 11, 2011 22:36 by Chris Hammons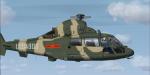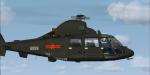 53.12Mb (2670 downloads)
This repaint pack is for Virtuavia / Alphasin AS365 Dauphin , these repaints are Chinese lisence produced Dauphins , include Army Camo , Air force green , Flying Dragon Aviation , Navy , Gong An Chinese police in Chongqing , they are not created my me it is done by a guy from Chinese FS forum . Copy the codes below to aircraft cfg , please modify the[fltsim.XX] numbers by yourself , the files are reuploaded by Jeremy Ng .
Posted Dec 11, 2011 11:12 by Jeremy Ng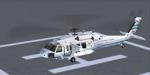 0.77Mb (505 downloads)
Texture for ALPHA SIM UH 60 Bkackhawk helicopter in Argentina Presidential theme.
Posted Dec 10, 2011 12:38 by Claudio Tripe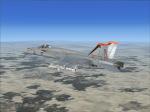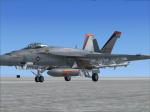 2.62Mb (255 downloads)
Textures only for the VRS Superbug in VFA-94 Mighty Shrikes old CAG needs VRS Superbug for textures to work Enjoy merry Christmas
Posted Dec 9, 2011 14:16 by Chris Hammons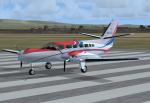 3.18Mb (171 downloads)
Bering Strait School District texture only, for the payware Reims f406. Operated usually in the NW Alaska area. Thousands of hrs. flown carrying students and staff in remote Alaskan communities.
Posted Dec 8, 2011 22:06 by Jerry Giffin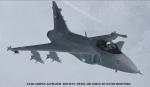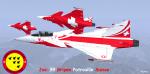 8.85Mb (3291 downloads)
Two textures for the Virtuavia JAS-36 Gripen . New accurate details ( lines, rivets, gun muzzle, etc...) for the new SWISS Air Force liveries: one three colors grey camo and one RED & WHITE " Patrouille Suisse" aerobatic demo team. follow Read me File instructions to install
Posted Dec 4, 2011 12:15 by David "Rsoftokz"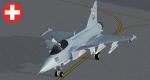 1.64Mb (1045 downloads)
FSX Virtavia JAS-39 Gripen Swiss Airforce Textures and Bugfix. You need the payware Virtavia SAAB Gripen to use this addon. It adds Swiss Airforce textures, which had been slightly modified from Valentin Schneiders FS9 textures and converted to dds. I also had to fix some problems of the payware, missing files, wrong filenames, fuel consumption and the afterburner, which behaved uncontrollable with the payware configuration. The Afterburnerfiles are by Jan Rosenberg for Kirk Olsson's F-16 in FS9. All copyrights, use, limitations, etc., set forth by the creators of the aircraft and original paintkit apply. My work is Freeware. By Blaunarwal 4th Dec. 2011.
Posted Dec 4, 2011 02:53 by Blaunarwal