37.17Mb (83 downloads)
FSX textures for the payware Carenado Cessna 152II. A green and white N6397R. Repaint by Tom Tiedman
Posted Jun 19, 2015 00:01 by Tom Tiedman
6.33Mb (642 downloads)
Textures for the payware Justflight Eurofighter Typhoon. This is The Display Typhoon for 2015 ZK353 Its pilot is Flt Johnny Dowen just a couple of things I couldn't do due to the way the aircraft can be painted but still hope you all enjoy its taken a while and its only two minor things.
Posted Jun 18, 2015 15:24 by John Butler
103.02Mb (175 downloads)
FSX repaint textures 3-pack for the payware Carenado Cessna 152II. Three red and black on white 152's... N5879S, N5879Y, and N5879F. Repaints by Tom Tiedman
Posted Jun 18, 2015 02:32 by Tom Tiedman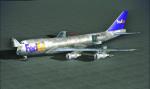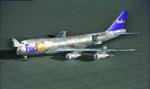 16.49Mb (271 downloads)
FS2004/FSX FedEx textures for the payware CLS Boeing 747-200F GE
Posted Jun 16, 2015 08:34 by Liao Yitong
36.35Mb (160 downloads)
FSX textures for the payware Carenado Cessna 152II. A blue and white N4379E. Repaint by Tom Tiedman.
Posted Jun 15, 2015 06:27 by Tom Tiedman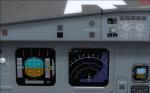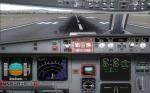 5.66Mb (453 downloads)
This is an Airbus A32X series Overland SMS gauges upgrade pack. It is a very simple upgrade, yet it provides some extras and makes the overall flying experiance of the A32X series more enjoyable.
Posted Jun 14, 2015 05:12 by Dimitrios Moschos
34.40Mb (145 downloads)
FSX textures for the payware Carenado Cessna 152II. A two tone blue on white Australian registered VH-TYR. Repaint by Tom Tiedman
Posted Jun 14, 2015 04:09 by Tom Tiedman
36.56Mb (100 downloads)
FSX textures for the payware Carenado Cessna 152II. A red and white British registered G-CBUH, inspired mostly by the real world G-BCUH. Repaint by Tom Tiedman
Posted Jun 12, 2015 21:25 by Tom Tiedman
36.43Mb (81 downloads)
FSX repaint textures for the payware Carenado Cessna 152II. A blue and white Australian registered VH-RST. Repaint by Tom Tiedman
Posted Jun 12, 2015 05:50 by Tom Tiedman
37.04Mb (76 downloads)
FSX repaint textures for the payware Carenado Cessna 152II. A yellow and white N6538J. Repaint by Tom Tiedman
Posted Jun 12, 2015 03:02 by Tom Tiedman