36.03Mb (93 downloads)
FSX textures for the payware Carenado Cessna 152II showing a blue and green N4728F operated by Lonestar Aviation Academy. Repaint by Tom Tiedman
Posted May 21, 2015 01:14 by Tom Tiedman
36.03Mb (144 downloads)
FSX textures for the payware Carenado Cessna 152II showing a black and yellow N529T. Repaint by Tom Tiedman
Posted May 19, 2015 22:04 by Tom Tiedman
36.99Mb (83 downloads)
FSX textures for the payware Carenado Cessna 152II showing a red and blue on white N2274L. Repaint by Tom Tiedman
Posted May 18, 2015 21:57 by Tom Tiedman
36.84Mb (81 downloads)
FSX textures for the payware Carenado Cessna 152II showing a black and white N2742J. Repaint by Tom Tiedman
Posted May 18, 2015 13:47 by Tom Tiedman
37.12Mb (423 downloads)
Azul Airlines, Brasil, textures for the payware PMDG B737-800 winglet. Ptp file and texture files, easy install with PMDG livery manager or manual using the texture files.
Posted May 18, 2015 01:17 by Claudio H Sabillon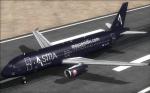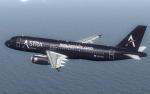 5.92Mb (609 downloads)
This is an Astra Airlines Airbus, for the payware Overland SMS Airbus A320 IAE model. Textures only.
Posted May 17, 2015 00:56 by Dimitrios Moschos
28.40Mb (103 downloads)
FSX textures for the payware Carenado Cessna 152II showing a red and white N21359. Repaint by Tom Tiedman
Posted May 16, 2015 19:07 by Tom Tiedman
30.77Mb (94 downloads)
FSX textures for the payware Carenado Cessna 152II showing a brown and orange on white 150 Commuter N22957. Repaint by Tom Tiedman
Posted May 15, 2015 18:22 by Tom Tiedman
30.69Mb (57 downloads)
FSX textures for the payware Carenado Cessna 152II showing a blue and white N55075. Repaint by Tom Tiedman
Posted May 15, 2015 02:14 by Tom Tiedman
61.55Mb (81 downloads)
FSX textures for the payware Carenado Cessna 152II inspired by the real world red and white N6548S. This is version 2, by request, with the name removed from the rudder, new white wing struts, new white wing tips, and new red landing gear fairings. Repaint by Tom Tiedman
Posted May 14, 2015 18:47 by Tom Tiedman