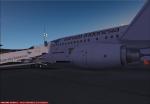 5.59Mb (602 downloads)
Textures of Garuda Indonesia, with 123rd special livery. And, of course, this is the 123rd Boeing 737 for Garuda Indonesia, dedicated by Boeing. To use this repaint, you need an Overland/Simmersky B737 NG basepack (payware.
Posted Apr 7, 2015 03:59 by Timothy Siahaan
7.48Mb (160 downloads)
This typhoon ZK328 belongs to 29 squadron Based at raf coningsby been with the squadron Since start of February 2012 after its test flights in January Enjoy.
Posted Apr 6, 2015 15:14 by John Butler
22.59Mb (577 downloads)
Textures for the payware PMDG Boeing 737-NGX, in the theme of Southwest Airlines Shamu Seaworld
Posted Apr 4, 2015 16:43 by Claudio H Sabillon
68.95Mb (226 downloads)
Red textures for the payware Flysimware Bell 47
Posted Apr 1, 2015 22:14 by Lloyd Horton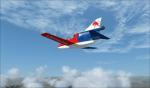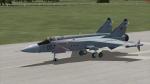 105.03Mb (1187 downloads)
This is the TDS_B737-700WT E7-A for those who wish to use it with the payware Aerosoft - PMDG 737 NGX VC. Contains the TDS_B737-700WT E7-A but you must own the PMDG 737 to use the VC and sounds.
Posted Mar 30, 2015 15:04 by Voyager
2.53Mb (410 downloads)
FAC Fuerza Aerea Colombiana, the Colombian Air Force textures for the payware Cerasim Bell 212
Posted Mar 24, 2015 20:07 by Carlos Andres Ballen Narvaez
5.48Mb (276 downloads)
This Typhoon Is ZK342 Marking 100 Years Of 6 Squadron Based At RAF Lossimouth in Scotland and part of the QRA (quick reaction alert) Force. To defend from any airborne threat or aircraft trying to probe UK airspace without Authorization.
Posted Mar 23, 2015 11:29 by John Butler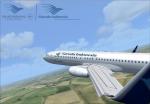 5.07Mb (767 downloads)
This repaint is Garuda Indonesia Boeing 737-800WL, with reg. PK-GEQ. This livery called Landor Livery, PK-GEQ one of the remaining aircraft who using this livery. To use this repaint, you need an Overland 737NG basepack (payware)
Posted Mar 19, 2015 16:25 by Timothy Siahaan
0.00Mb (117 downloads)
This is a FIX for my FSX American Airlines Airbus A330-200 RR with new colours (sms_a330-200rr_aalnc.zip). Due to a mistake, I had the wrong model type at the cfg. entry, namely, instead of having "model=RR2" I had "model=PW2".
Posted Mar 18, 2015 14:14 by Dimitrios Moschos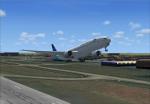 3.38Mb (1455 downloads)
Garuda Indonesia B777-300ER PK-GID textures. This 777 flies to Tokyo, Denpasar, Jeddah, Amsterdam, and London. To use this texture, you need an Overland 777 basepack (payware)
Posted Mar 18, 2015 04:57 by Timothy Siahaan