25.27Mb (33 downloads)
Textures for the payware Carenado Cessna 152II for FSX showing a variation of real world N704PT, seen over the years in various paint configurations, this one having all three wheel fairings painted with blue striping and a solid blue stripe on the rudder. Repaint by Tom Tiedman
Posted Apr 16, 2015 16:51 by Tom Tiedman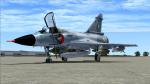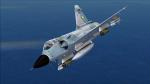 23.30Mb (1250 downloads)
Texture for the payware Metal2Mesh Mirage 2000. Representation of a Squadrons 1 Mirage 2000H of the India Air Force
Posted Apr 13, 2015 17:42 by De Kergariou Geoffrey
23.48Mb (148 downloads)
Textures only for the payware Flysimware Bell 47 in fictional Blue livery. Enjoy and happy flying!
Posted Apr 12, 2015 18:13 by Lloyd Horton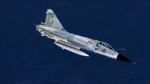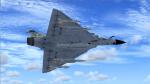 23.31Mb (622 downloads)
Texture for the payware Metal2Mesh Mirage 2000. Representation of a Mirage 2000H of the India Air Force
Posted Apr 12, 2015 07:41 by Geoffrey De Kergariou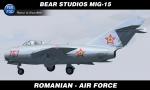 8.53Mb (1111 downloads)
Aerosoft F-16 RNLAF DirtyDiana 65th textures. This is the special tailed J-002 Dirty Diana 65th viper textures for the payware Aerosoft F-16. Repaint by: Mees Jansen
Posted Apr 11, 2015 06:29 by Mees Jansen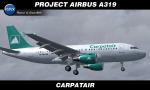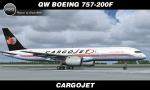 15.18Mb (506 downloads)
This texture is based on a real plane YV1148 for the payware Milviz Cessna 310R
Posted Apr 10, 2015 02:43 by Trino Rojas
20.33Mb (746 downloads)
Textures for the payware PMDG Boeing 737-800 NGX winglets, Mexicana Airlines repaint kit. enjoy
Posted Apr 8, 2015 16:27 by Claudio H Sabillon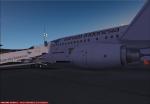 5.59Mb (606 downloads)
Textures of Garuda Indonesia, with 123rd special livery. And, of course, this is the 123rd Boeing 737 for Garuda Indonesia, dedicated by Boeing. To use this repaint, you need an Overland/Simmersky B737 NG basepack (payware.
Posted Apr 7, 2015 03:59 by Timothy Siahaan
7.48Mb (161 downloads)
This typhoon ZK328 belongs to 29 squadron Based at raf coningsby been with the squadron Since start of February 2012 after its test flights in January Enjoy.
Posted Apr 6, 2015 15:14 by John Butler
22.59Mb (590 downloads)
Textures for the payware PMDG Boeing 737-NGX, in the theme of Southwest Airlines Shamu Seaworld
Posted Apr 4, 2015 16:43 by Claudio H Sabillon