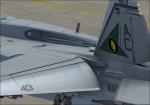 2.17Mb (197 downloads)
VFA-105 CO Bird 2014 textures for the payware VRS Superbug
Posted Mar 27, 2014 23:22 by Christopher Hammons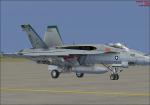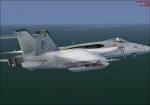 2.19Mb (236 downloads)
VFA-105 CAG 2014 textures for the payware VRS Superbug
Posted Mar 27, 2014 17:33 by Christopher Hammons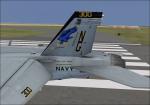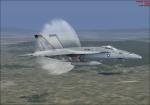 1.97Mb (297 downloads)
The new VFA-97 CAG 2014 textures for the payware VRS Superbug
Posted Mar 24, 2014 03:49 by Christopher Hammons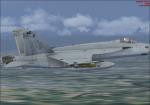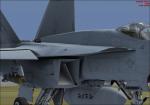 2.08Mb (284 downloads)
New VFA-25 Line 2014 scheme for the payware VRS Superbug.
Posted Mar 24, 2014 01:56 by Christopher Hammons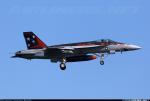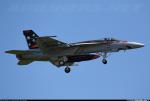 1.85Mb (1818 downloads)
Current VFA-81 Sunliners CAG textures for the payware VRS Superbug
Posted Mar 24, 2014 01:50 by Christopher Hammons
56.07Mb (563 downloads)
These package contents 2 repaints of the original PZL-104 Wilga 35 D-EWRO in old and new liveries used by the Aeroteam Klix (www.aeroteam.de), a soundmod and new added views for the Aerosoft WilgaX - Payware model for FSX. Klix is a famous glider field in east-saxony in germany with annual gliding competitions.
Posted Mar 22, 2014 07:16 by Axel Lehmann
4.76Mb (177 downloads)
This Spanish Euro Fighter Typhoon C-16-40 11-20 is based at moron Airbase 56KM Southeast of the city of Seville. This particular Typhoon arrived back at the start of 2010 Enjoy. :) Justflight Euro Fighter required.
Posted Mar 20, 2014 18:57 by John Butler
15.92Mb (517 downloads)
Repaint for the payware Carenado C185F Tundra. Paint scheme inspired by a plane with n-number N93934 owned by Holliday Air based in Birchwood, Alaska.
Posted Mar 15, 2014 03:18 by James Joblon
6.07Mb (420 downloads)
This is the Philippine Airlines RP-C2004 repaint for the Payware CLS DC-10. Made by Bien Vincent Garsuta Balansag.
Posted Mar 14, 2014 16:14 by Bien Vincent Garsuta Balansag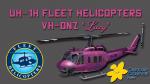 5.93Mb (926 downloads)
This is an extra texture addon for the payware CaptainSim C-130 Hercules,containing the Hellenic Air Force's anniversary aircraft C-130H "Iraklis",of the 356 squadron. Repaint created by:Theofilos HAF (based on the Angelos Hatzikatakos C-130 HAF repaint)
Posted Mar 11, 2014 09:10 by Theofilos HAF