69.74Mb (484 downloads)
Repaint for the payware FSX Nemeth Designs Mi-24V. The helicopter used for the Czech Air Force Base Namest nad Oslavou (LKNA), with 221 Squadron. The package contains 2 variants: Clear and weathered
Posted Mar 7, 2015 15:34 by Ondrej Kristan
47.99Mb (552 downloads)
A stand-alone civilian Avro Anson C12 alternative pack for use with the payware FSAddon Avro Anson base package. Includes four additional liveries (two real and two fictional), some 2D auxiliary panels with radio, navigation and flight control gauges and alternative aircraft.cfg and .air files. By Vladimir Gonchar.
Posted Mar 4, 2015 23:33 by Vladimir Gonchar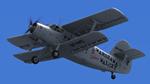 5.56Mb (548 downloads)
SPKMZ Warszawa 1944 Walczy textures for the payware Sibwings An-2.
Posted Mar 2, 2015 10:09 by avion
12.58Mb (2595 downloads)
DEMO VERSION: Airbus A350, Lufthansa, for FSX, Demoversion, The A350 XWB (Xtra Wide-Body) is Airbus response to market demand for a medium capacity long range wide-body family. Designed with airline's priorities in mind, the A350 XWB confronts the challenges of high fuel prices, rising passenger expectations and increasing environmental concerns. A member of the Airbus FBW Family of aircraft, it benefits from the same operational commonality as the other members of the Family. This handling and flight deck commonality allows airlines to benefit from the unique Airbus Family concept of cross crew qualification and mixed fleet flying, and will ensure smooth introduction into service. Panel, GAUGES, model, sound and textures by A.Meyer. Demo version with banners in VC and model.
Posted Feb 20, 2015 14:25 by Andreas Meyer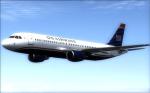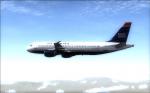 6.16Mb (503 downloads)
This is the US Airways Airbus A320, registration N106US which ditched in the Hudson River NY on January 2009. For Overland SMS Airbus A320 CFM model. Textures only.
Posted Feb 8, 2015 18:49 by Dimitrios Moschos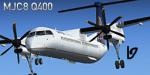 3.47Mb (713 downloads)
An updated livery of the payware Majestic Q400 United Express (Colgan Air) livery to Republic. All of the Q400s that were operated by Colgan are now operated by Republic, hence the update, making it more realistic to fly in the sim. The plane uses the same registration N328NG. Credit goes to Majestic Simulations for the original livery.
Posted Feb 7, 2015 13:23 by Hamhari Brown
1.72Mb (144 downloads)
Textures for the payware Virtavia Canberra B.2 This model depicts Canberra B.2 WE113 of the 231st OCU, Royal Air Force, based at RAF Wyton in 1989.
Posted Feb 2, 2015 23:26 by kiltinsa
5.99Mb (189 downloads)
Textures for the payware Justflight Euro Fighter Typhoon Spanish Air Force Ala 11 C-16-22 11-02 This aircraft for first time I have changed the texture of the Engine Panels on the engines. Let me know what you think on twitter.
Posted Jan 25, 2015 17:00 by John Butler
5.11Mb (278 downloads)
Textures for the payware Typhoon from Justflight. This is JG74 30-70 Based at NEUBURG AB JG74 Operates in southern Germany. The base Moved onto the Euro Fighter Typhoon between the Years 2006-2008.
Posted Jan 21, 2015 11:25 by John Butler
4.24Mb (498 downloads)
FS X Repaint for the Capatain Sim TF-104 Repaint of German Air Force TF-104, as serviced in the 1970th at Jabo G 33 (Fighter bomber squadron 33 at Buechel). This file includes only the modified textures, you need to alias to / add the other default textures from one of your own CS Legendary TF-104 texture folders from FS 9 / FS 2004. Repaint by Hans-Juergen Kasper.
Posted Jan 17, 2015 14:39 by Hans-Juergen Kasper