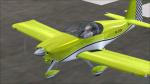 16.16Mb (76 downloads)
Fictional repaint for the payware Baytower RV7a. "N-RV7A" fictional chartreuse color scheme. Uses a slightly more transparent windshield. You must have purchased the Baytower RV7 to use this.
Posted Apr 26, 2015 11:19 by Scott F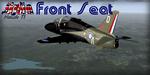 2.47Mb (203 downloads)
My repaint of the 2015 208Sqn anniversary scheme at RAF Valley (UK) for the payware Hawk T1 by Skysim. Texture made by Brad Pearson
Posted Apr 25, 2015 19:48 by Brad Pearson
24.26Mb (549 downloads)
This work is dedicated to all the people who flew with TAN SAHSA, and for all of us that would like to see the blue livery and the five stars flying again to and from Honduras. In 1990, the two Honduran airlines merged into a single name, known as "Tan Sahsa" PMDG Winglet 737-800NGX WL
Posted Apr 24, 2015 20:58 by Claudio H Sabillon
26.70Mb (158 downloads)
FSX repaint textures for the payware Carenado Cessna 152II showing real world N5369Q which has blue and black stripes on white. Repaint by Tom Tiedman
Posted Apr 21, 2015 07:53 by Tom Tiedman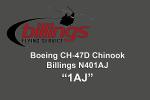 18.60Mb (627 downloads)
Repaint of the PMDG 737-900NGX in FSX's World Travel Livery. Must own PMDG 737-800/900 base pack. You can install this manually or with the PMDG737NGX livery manager as I have included World Travel in ptp format.
Posted Apr 20, 2015 12:32 by Paul RIckard
34.63Mb (202 downloads)
We have discovered that some folks developed some problems with views after installing the CRJ-700 texture. This has now been fixed - so if you are experiencing problems please download this set and replace the existing CRJ-700 texture file AND the aircraft.cfg entry. Beautiful textures that Elite PremAir Virtual is happy to share. Jet textures includes one for the PMDG 737-800NGX. Also includes the EPV textures for the default King Air 350 and DC-3.
Posted Apr 20, 2015 08:50 by Elite PremAir Virtual
5.50Mb (236 downloads)
Cerasim Bell 412 HP Polish Air Force textures and bonus pack textures
Posted Apr 20, 2015 02:01 by Voiteh
25.29Mb (52 downloads)
Textures for the payware Carenado Cessna 152II for FSX showing a variation of real world N704PT, seen over the years in various paint configurations, this one having a white nosewheel fairing and a blue strobe stripe on the rudder. Repaint by Tom Tiedman
Posted Apr 16, 2015 17:06 by Tom Tiedman
25.25Mb (30 downloads)
Textures for the payware Carenado Cessna 152II for FSX showing a variation of real world N704PT, seen over the years in various paint configurations, this one having a white nosewheel fairing and a blue solid stripe on the rudder. Repaint by Tom Tiedman
Posted Apr 16, 2015 17:04 by Tom Tiedman
25.28Mb (36 downloads)
Textures for the payware Carenado Cessna 152II for FSX showing a variation of real world N704PT, seen over the years in various paint configurations, this one having all three wheel fairings painted with blue striping and a blue strobe stripe on the rudder. Repaint by Tom Tiedman
Posted Apr 16, 2015 17:01 by Tom Tiedman