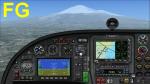 0.00Mb (58 downloads)
The previously uploaded panel has to be put into the LHC Dynamic_FG folder, and not the Dynamic_RG one. Sorry about the mistake. Corrected Readme included. A 2D Widescreen panel for the RG version will be uploaded shortly.
Posted Jun 5, 2011 09:33 by Jean-Luc Peters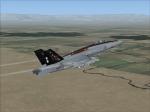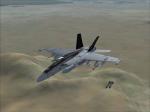 2.25Mb (141 downloads)
Textures for the payware VRS SuperBug.
Posted Jun 3, 2011 18:43 by Chris Hammons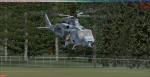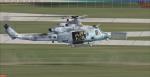 3.18Mb (820 downloads)
A simple repaint of the payware area51 UH-1.
Posted Jun 3, 2011 15:29 by Robert Wahrenbrock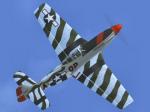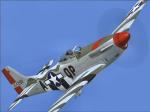 20.51Mb (457 downloads)
These ZIP-Files contain 2 sets of repaint textures for the A2A Simulations "Wings of Power II" P-51D Mustang, depicting modern versions of P-51D-10-NA, 44-14292, "Man-O-War", flown by Lt. Col. C H Kinard while with the 334th Fighter Squadrom, 4th FG. I found some discrepency in researching this aircraft between the modern flying example #NL44727, wartime photos, and numerous profile artworks, so I just created 2 different schemes. Includes new "tank_t.dds" files. These repaints were created with a 100% all-new paint kit including photo-real textures from an actual P-51D. FILES ARE 2048 x 2048 FOR FSX ONLY. Repaint by John O'Reilly.
Posted Jun 3, 2011 01:41 by John O'Reilly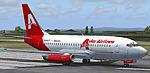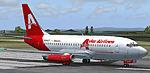 4.19Mb (1156 downloads)
FS2004/X Avior Airlines Boeing 737-200ADV. A repaint of Avior Airlines for the payware Aerosim Classic Liners Vol. 1 B737-200 ADV model. By Luis Lescano.
Posted May 29, 2011 01:28 by Luis Lescano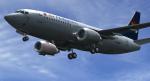 9.64Mb (619 downloads)
Air Philippines 737-300 repaint by Johnny Mitchell. You must have the payware Wilco/FeelThere 737PIC. These are textures only. Picture of the actual aircraft included.
Posted May 19, 2011 08:00 by Johnny Mitchell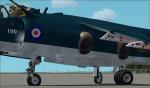 3.22Mb (1141 downloads)
Textures only for the payware Wilco Sea Harrier. BAe Sea Harrier FRS1,Based on 899 Squadron Yeovilton Naval Air Station, Circa 1982. Also Included is an effect for engine intake during high pressure.
Posted May 19, 2011 03:16 by HOTZONER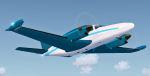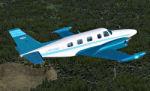 5.43Mb (654 downloads)
This is a repaint for Digital Aviation's PA31T2 Piper Cheyenne IIXL in a fictional private livery, a different version to my last upload. Repaint by L.T. 'patchz' Davis.
Posted May 18, 2011 14:34 by L. T. 'patchz' Davis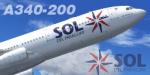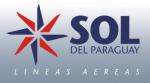 9.05Mb (527 downloads)
Payware CLS Airbus A340-200/300 texture of the new airline Sol del Paraguay to enter into service soon, repainted by Albert Bouwman.
Posted May 17, 2011 16:27 by Jose Maria Rodriguez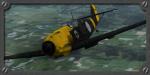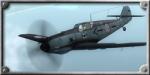 7.44Mb (300 downloads)
This is the fictional Imperial repaint of payware A2A's Emil for FSX - Included is the National, desert, winter and navy paint.
Posted May 17, 2011 12:27 by Maurox