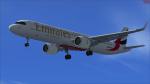 39.65Mb (1443 downloads)
Repaint textures for the payware Bear Studios Flanker Su-27. Four Ukrainian real paintings in blue pixels. For FS2004 and FSX. Repaint By Hani Michal
Posted Apr 25, 2013 21:33 by Hani Michal
5.48Mb (32 downloads)
Hi, This is a simple mission attempt of a kinda flying lesson at Redhill Aerodrome in Surrey, UK. Unfortunately it requires both Horizon VFR Gen-X photoreal scenery (vol.1) (payware) and UK2000 VFR airfields (vol.1) (payware) to work. So I guess it is only for anyone who might be interested who already has those two packages installed. Sorry. Many thanks, Pierre Shlimon
Posted Apr 25, 2013 12:36 by Mr. Pierre G. Shlimon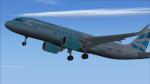 2.22Mb (271 downloads)
Eirjet textures for the payware Level D Boeing 767-300 Winglet Textures by Peter Franeker.
Posted Apr 24, 2013 11:10 by Peter Franeker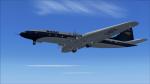 2.56Mb (755 downloads)
Swiss Air air Boeing 767-300 This is my version of the Swiss Air Boeing Level D 767-300ER Winglet. You need the payware Level D-767 Winglet. Textures by Peter Franeker.
Posted Apr 23, 2013 12:02 by Peter Franeker
3.43Mb (270 downloads)
Iris Pilatus PC 21 fictional repaint Royal Air Force Trainer. You need Payware PC 21 Aircraft by Iris. Repaint kit by iris Repaint by Dave Gore fooflyer Please enjoy this repaint
Posted Apr 22, 2013 00:43 by Dave Gore fooflyer
10.27Mb (199 downloads)
Arkansas ANG texture for the payware A2A P51D
Posted Apr 20, 2013 02:35 by Eric McNett
12.61Mb (248 downloads)
This is a repaint of the payware A2A WOP3 Civilian Mustang representing the racing aircraft owned and flown by the late Jimmy Leeward.
Posted Apr 19, 2013 03:11 by Ed Keller
0.61Mb (222 downloads)
Iris Pilatus PC21 fictional Royal Air Force Trainer textures.
Posted Apr 11, 2013 07:57 by Dave Gore fooflyer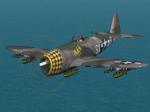 12.72Mb (347 downloads)
926 Textures for the payware A2a P-51D
Posted Apr 10, 2013 12:00 by JALopezR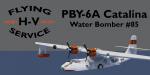 4.00Mb (1527 downloads)
FedEx textures for the payware Captain Sim Boeing 707-320C
Posted Apr 10, 2013 00:56 by Eric McNett