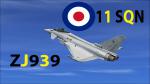 5.91Mb (126 downloads)
This is 11 sqn ZJ939 Based at Raf Coningsby, UK. Requires the payware Justflight Euro Fighter Typhoon.
Posted Dec 22, 2014 10:30 by John Butler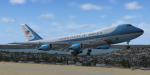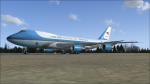 4.49Mb (2758 downloads)
Air Force One textures for the payware CLS 747-20 HD. Fully compatible with directx10. Original repaint by Yago9, Conversion for FSX by The Fidax.
Posted Dec 21, 2014 04:22 by The Fidax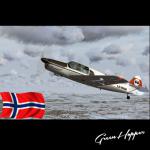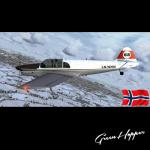 15.76Mb (202 downloads)
This repaint is like a Nord 1002, a French built and re-engined Messerschmitt Bf 108 produced by SNCAN. The F-AZBV was the property of the association "Renaissance caudron simoun" (http://www.caudron-simoun.com/) who were currently using as test ban Renault Bengali 6Q engine that will equip their Caudron Simoun. It is now based in Norway, where it is known as LN-WNM registration
Posted Dec 18, 2014 22:44 by GreenHopper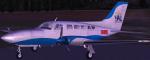 6.20Mb (264 downloads)
For your enjoyment here is Flysimware new Cessna 402 Businessliner in Vieques Air Link new colors. You must have the Flysimware Aircraft to enjoy these textures. By Roberto Rotol Ayala . You can find my videos on you tube using my name
Posted Dec 16, 2014 17:15 by Roberto Rotol Ayala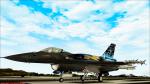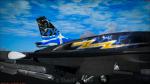 15.75Mb (880 downloads)
This is an extra texture addon for the payware Aerosoft F-16 Fighting Falcon, containing the Hellenic Air Force's F-16 Solo Demonstration Team "ZEUS" repaint. Repaint created by: Theofilos HAF
Posted Dec 15, 2014 03:07 by Theofilos HAF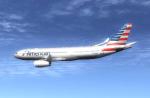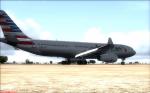 5.67Mb (750 downloads)
American Airlines Airbus A330-200 with new colours. For Overland SMS Airbus A330-200 RR model. Textures only.
Posted Dec 13, 2014 16:32 by Dimitrios Moschos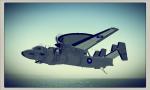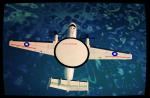 2.76Mb (336 downloads)
FS2004/X Abacus Flight Deck 5 E-2C China Taiwan Air Force textures.
Posted Dec 8, 2014 00:07 by Liao yitong
79.25Mb (1851 downloads)
SkyHigh Audio Simulations is proud to present what is quite possibly the most realistic sounding Boeing 737NG sound pack available! This sound pack is designed specifically for the PMDG 737NGX, and will not work properly in any other 737NG aircraft add-ons in MS FSX, or Prepar3D. Seperate 737NG versions for the freeware TDS, Vistaliners/Kittyhawk, default 737-800, and other 737NG add-ons will follow shortly. We have gone through great lengths to make this sound as realistic as possible through all stages of flight and through all dimensions of the exterior view, as well as the interior points of view. These sounds will raise the bar for all future jet sounds for Flight Simulator X! One new and amazing feature in this sound is the interior 3D Sound Cone environment specifically for the PMDG 737NGX version. The sound environment will change inside as you 'scroll' back towards the engines and wings in the 3D interior view (virtual cockpit view). Perhaps the best part of these sounds is the exterior fly-by! Using 3D Sound Cone technology, there are two exterior buzzsaw sounds, one distant and one up close. Two jet whine sounds, one for front and rear, and one for side-on to the plane. There are three powerful sounding rumble/exhaust sounds, one 'whooshing' sound effect for side one, one powerful blast sound for behind the engine, and one low rumble for when the plane is flying overhead at a distance. All in all, this will create one of the most realistic sounding in-game jet fly-by sound experiences for Flight Simulator X, especially for the CFM56-7B 737NG in FSX. We hope you enjoy these new ultra-realistic 737NGX sounds for FSX. Actually we know you will enjoy them! Please visit our website at: www.skyhighflightsim.webs.com for more info and sound packs!
Posted Dec 7, 2014 22:17 by Adam Murphy and Jesse Casserly - Skyhigh Audio Simulations

15.45Mb (639 downloads)
Fifa world cup tour repaint for the payware PMDG 737-800
Posted Dec 7, 2014 14:33 by claudio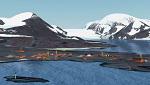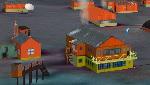 76.86Mb (680 downloads)
This is a depiction of Argentian Base Esperanza, needs Antarctica X payware of Lim Sim 'aerosoft) and Marambio Antarctic freeware Package from SIMARG
Posted Dec 6, 2014 11:14 by etien