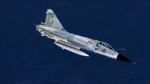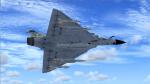 23.31Mb (640 downloads)
Texture for the payware Metal2Mesh Mirage 2000. Representation of a Mirage 2000H of the India Air Force
Posted Apr 12, 2015 07:41 by Geoffrey De Kergariou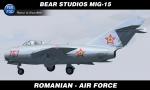 8.53Mb (1126 downloads)
Aerosoft F-16 RNLAF DirtyDiana 65th textures. This is the special tailed J-002 Dirty Diana 65th viper textures for the payware Aerosoft F-16. Repaint by: Mees Jansen
Posted Apr 11, 2015 06:29 by Mees Jansen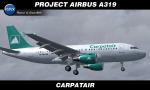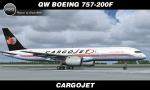 15.18Mb (539 downloads)
This texture is based on a real plane YV1148 for the payware Milviz Cessna 310R
Posted Apr 10, 2015 02:43 by Trino Rojas
20.33Mb (751 downloads)
Textures for the payware PMDG Boeing 737-800 NGX winglets, Mexicana Airlines repaint kit. enjoy
Posted Apr 8, 2015 16:27 by Claudio H Sabillon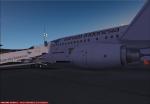 5.59Mb (610 downloads)
Textures of Garuda Indonesia, with 123rd special livery. And, of course, this is the 123rd Boeing 737 for Garuda Indonesia, dedicated by Boeing. To use this repaint, you need an Overland/Simmersky B737 NG basepack (payware.
Posted Apr 7, 2015 03:59 by Timothy Siahaan
7.48Mb (162 downloads)
This typhoon ZK328 belongs to 29 squadron Based at raf coningsby been with the squadron Since start of February 2012 after its test flights in January Enjoy.
Posted Apr 6, 2015 15:14 by John Butler
22.59Mb (594 downloads)
Textures for the payware PMDG Boeing 737-NGX, in the theme of Southwest Airlines Shamu Seaworld
Posted Apr 4, 2015 16:43 by Claudio H Sabillon
68.95Mb (235 downloads)
Red textures for the payware Flysimware Bell 47
Posted Apr 1, 2015 22:14 by Lloyd Horton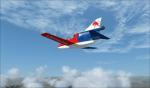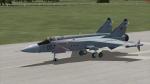 105.03Mb (1211 downloads)
This is the TDS_B737-700WT E7-A for those who wish to use it with the payware Aerosoft - PMDG 737 NGX VC. Contains the TDS_B737-700WT E7-A but you must own the PMDG 737 to use the VC and sounds.
Posted Mar 30, 2015 15:04 by Voyager
2.53Mb (436 downloads)
FAC Fuerza Aerea Colombiana, the Colombian Air Force textures for the payware Cerasim Bell 212
Posted Mar 24, 2015 20:07 by Carlos Andres Ballen Narvaez