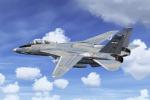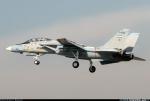 6.74Mb (669 downloads)
Iran Air Force textures for the payware F-14 Tomcat from Iris.
Posted Nov 24, 2014 03:02 by uploader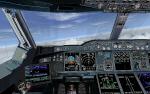 13.55Mb (2915 downloads)
Demo version with banners - The Airbus A380 is a doubledecker, four-engined airliner manufactured by Airbus S.A.S. It first flew on April 27, 2005 from Toulouse, France. Commercial flights should begin in 2006 after 15 months of testing. During much of ist development, the aircraft was known as the Airbus A3XX. The A380 is now the largest passenger airliner, topping the Boeing 747, which was the largest for 35 years. Panel, GAUGES, model, sound and textures by www.afs-design.de - Author: A.Meyer.
Posted Nov 21, 2014 04:49 by Andreas Meyer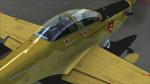 8.28Mb (180 downloads)
Fictional Congo Air Force textures for the payware Iris PC-21.
Posted Nov 20, 2014 14:15 by lepage patrick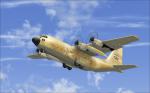 3.56Mb (481 downloads)
FSX Captain Sim C-130 Iran Air Force textures.
Posted Nov 18, 2014 16:30 by uli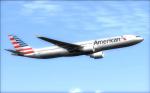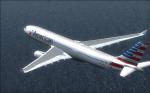 7.06Mb (887 downloads)
This is the first A330-300 to be painted with the new American Airlines colours. Textures for the payware SMS/Overland Airbus A330-300 PW model.
Posted Nov 18, 2014 14:37 by Dimitrios Moschos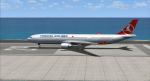 10.98Mb (1365 downloads)
Wilco Airbus A330-300 GE engines Turkish Airlines new color texures
Posted Nov 14, 2014 14:58 by Hakan DAGHAN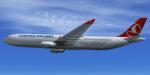 9.73Mb (908 downloads)
Turkish Airlines New Color textures for the payware Wilco A330-300 RR engines
Posted Nov 14, 2014 14:50 by Hakan DAGHAN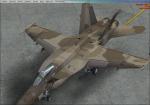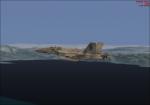 1.92Mb (552 downloads)
NSAWC brown camo 2006 textures for the payware VRS Superbug
Posted Nov 14, 2014 10:18 by Christopher Hammons
11.31Mb (170 downloads)
Texture repaint for the payware FSX Carenado B200 By Hani Michal
Posted Nov 6, 2014 19:06 by Hani Michal
13.89Mb (133 downloads)
Texture repaint for the payware FSX Carenado B200. By Hani Michal
Posted Nov 6, 2014 19:04 by Hani Michal