6.02Mb (380 downloads)
This is Royal Air Force 11 Squadron ZJ933 This aircraft is one of few aircraft that has 36 Paveway bomb markings near the nose section from Operation Ellamy. Textures only for the payware Justflight Eurofighter
Posted Jan 1, 2015 12:56 by John Butler
5.88Mb (236 downloads)
This is Royal Air Force 11 Squadron ZJ942 Enjoy it and Happy new Year. :D ! Textures for the payware Justflight Eurofighter Typhoon
Posted Dec 31, 2014 18:38 by John Butler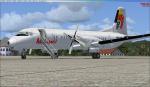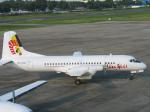 11.14Mb (342 downloads)
An Asian Spirit textures for the payware Aerosim NAMC YS-11.
Posted Dec 31, 2014 06:14 by Aeron M. Tumanut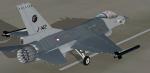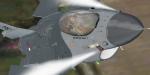 4.99Mb (960 downloads)
This texture reflects the current Solo Display jet of the Netherlands Airforce. Texture for Aerosoft F16 ONLY. Repainted by: Mees Jansen
Posted Dec 29, 2014 10:07 by Mees Jansen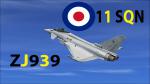 5.91Mb (126 downloads)
This is 11 sqn ZJ939 Based at Raf Coningsby, UK. Requires the payware Justflight Euro Fighter Typhoon.
Posted Dec 22, 2014 10:30 by John Butler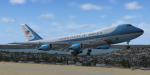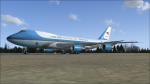 4.49Mb (2811 downloads)
Air Force One textures for the payware CLS 747-20 HD. Fully compatible with directx10. Original repaint by Yago9, Conversion for FSX by The Fidax.
Posted Dec 21, 2014 04:22 by The Fidax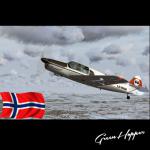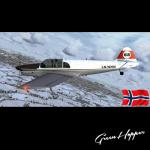 15.76Mb (203 downloads)
This repaint is like a Nord 1002, a French built and re-engined Messerschmitt Bf 108 produced by SNCAN. The F-AZBV was the property of the association "Renaissance caudron simoun" (http://www.caudron-simoun.com/) who were currently using as test ban Renault Bengali 6Q engine that will equip their Caudron Simoun. It is now based in Norway, where it is known as LN-WNM registration
Posted Dec 18, 2014 22:44 by GreenHopper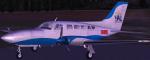 6.20Mb (271 downloads)
For your enjoyment here is Flysimware new Cessna 402 Businessliner in Vieques Air Link new colors. You must have the Flysimware Aircraft to enjoy these textures. By Roberto Rotol Ayala . You can find my videos on you tube using my name
Posted Dec 16, 2014 17:15 by Roberto Rotol Ayala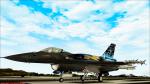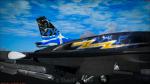 15.75Mb (911 downloads)
This is an extra texture addon for the payware Aerosoft F-16 Fighting Falcon, containing the Hellenic Air Force's F-16 Solo Demonstration Team "ZEUS" repaint. Repaint created by: Theofilos HAF
Posted Dec 15, 2014 03:07 by Theofilos HAF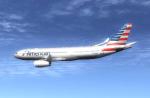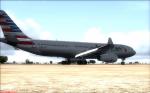 5.67Mb (763 downloads)
American Airlines Airbus A330-200 with new colours. For Overland SMS Airbus A330-200 RR model. Textures only.
Posted Dec 13, 2014 16:32 by Dimitrios Moschos