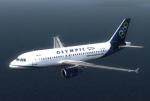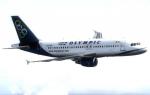 8.73Mb (407 downloads)
This is the last aircraft (reg. SX-OAF, Airbus A319) having the Olympic Air colours, after the merger between Aegean and Olympic. For Overland SMS Airbus A319 cfm model.
Posted Oct 17, 2014 11:44 by Dimitrios Moschos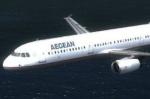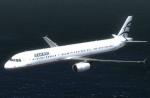 7.32Mb (490 downloads)
This is one of the few A321 aircraft Aegean has on the fleet. For Overland SMS Airbus A321 iae model.
Posted Oct 17, 2014 11:41 by Dimitrios Moschos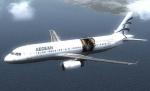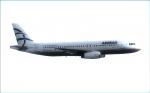 6.84Mb (239 downloads)
This is one of the two Aegean aircraft having the characteristic logo an the left hand side of the fuselage, advertising the Athens Acropolis museum. For Overland SMS Airbus A320 iae model.
Posted Oct 17, 2014 11:38 by Dimitrios Moschos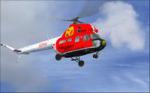 9.35Mb (184 downloads)
Mi-2 No.6046 Deblin 41.BLSz in commemorative colors commemorating the 50 - year history of flying " kettles ". Textures for the payware Nemth Mi2.
Posted Oct 17, 2014 03:16 by Voiteh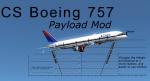 5.92Mb (650 downloads)
This Mod will change the weight and balance information of the CS757-200. after installing this mod you will no longer need to run ACE to edit the payload. This means you can have a much more realistic passenger load (up to 184PAX) and load bulk cargo as opposed to ULD's. Video preview here http://youtu.be/LjIvY4PaJ_k
Posted Oct 16, 2014 13:24 by CountryFlyboy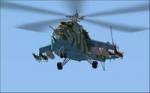 1.61Mb (217 downloads)
Polish Air Force textures for the payware Virtavia Mi-24
Posted Oct 9, 2014 07:38 by Voiteh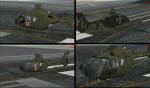 27.60Mb (195 downloads)
A quick, representation of what an EC-135 would look like as a Lakota, since there aren't any available for FSX right now. Must have Nemeth Designs EC-135. Tested in FSX/accel. By Steven Dean
Posted Oct 6, 2014 19:05 by Steven Dean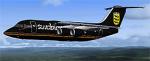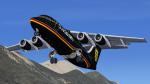 24.46Mb (441 downloads)
Swabian (fictional) textures for the payware Qualitywings Avro RJ85. Repaint by Nils N.
Posted Oct 5, 2014 14:48 by Nils N.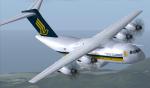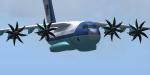 87.87Mb (1049 downloads)
Textures pack for the payware A400M Airlifter by Wilco. Textures included: Singapore Cargo Airlines, Air Force One, Nippon Cargo Airlines, Fictional Predators Cargo, Vietnam Airlines Cargo updated, for FSX Wilco A400M Airbus.
Posted Oct 3, 2014 08:10 by Marco Nguyen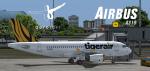 12.07Mb (342 downloads)
Tigerair 2014 textures for the payware Aerosoft A319 IAE. Repaint by Darryl Prime (Australian Virtual Airline Group)
Posted Oct 1, 2014 23:48 by Darryl Prime