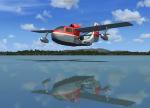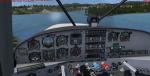 9.44Mb (5952 downloads)
Republic Seabee RC3 for FSX and P3D. Native model from Project Opensky FSX. Adapted with default Maul VC. Republic Seabee is a small flying boat and also has a gear to land on runway. In 2006, over 250 Seabees are still registered and flying, a number that is increasing yearly as new aircraft are assembled from parts and wrecks. A few Seabees are still operating commercially as bush planes and air taxis. In the history of aviation few aircraft have had longer, or more successful, careers than the Seabee. Updates by Danny Garnier.
Posted May 21, 2012 07:49 by Garnier D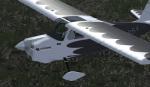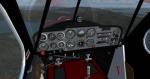 8.76Mb (8487 downloads)
FSX Bellanca Super Decathlon / Citabria 4 livery package. Updated for FSX with 4 liveries. A two seat, tandem configuration unlimited category aerobatic competition/trainer aircraft that is fully spinnable in FS2004. Initial release features 4 custom paint jobs. Features full moving parts and special openings. See readme for more details. By the Long Island Classics Design Team. Updated by Danny Garnier with FSX gauges in the VC, etc. Also works in P3D up to v3.* (not v4 +)
Posted Jan 19, 2012 07:22 by Garnier D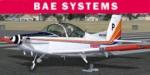 4.42Mb (4062 downloads)
FSX Native model BAE Systems CT4 Airtrainerfor FSX and also P3D. Operated at Tamworth by BAE Systems, the CT4 is a well proven trainer manufactured in New Zealand. CT4 aircraft with custom animations, gauges & textures by Frat Bros Design
Posted Mar 28, 2011 02:25 by nzd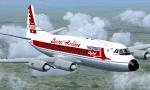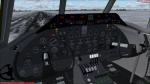 48.31Mb (13152 downloads)
FSX Vickers Viscount. Version 1.0 February 2011. A completely new model of the Vickers Viscount, famous as the first turboprop airliner and a huge success all over the world. This package covers the Viscount 700, 700D, 800 and 810 with textures for BEA, Air France, TCA, KLM, Capital, United, Continental and several others. This is in the native model format for FSX; an FS2004 version is available seperately. By Jens B. Kristensen.
Posted Mar 22, 2011 04:36 by Jens B. Kristensen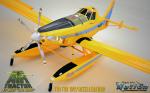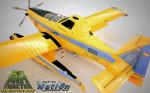 110.01Mb (15628 downloads)
This version of the FSN Air Tractor AT802 'Fire Boss' is one we were working on for commercial release. This version has now been discontinued in the development stage and has been labeled as the lite edition freeware. Has comprehensive VC, water scoop, detailed model and more!
Posted Feb 14, 2011 13:35 by FSN Development Group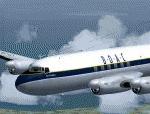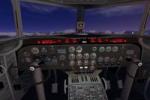 15.65Mb (9116 downloads)
The Argonaut and the North Star were Merlin-engined version of the Douglas DC-4. A total of 71 were produced by Canadair. In Canada it was called the North Star and was used by airlines and the RCAF. 22 Argonauts were delivered to BOAC 1949-1950, and they later had long careers with other operators like British Midland and charter companies. This package contains most versions. Version 3 model by Jens B. Kristensen. For FSX only, an FS2004 version is available seperately
Posted Dec 17, 2010 06:04 by Jens B. Kristensen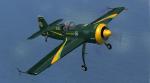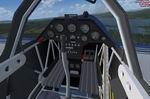 10.62Mb (2710 downloads)
Ricardo Batalha's Su-26 repainted as another Formula one team , this time its Lotus. This is the complete package. Repaint by Stephen Browning
Posted Oct 13, 2010 13:40 by StephenBrowning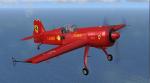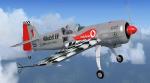 11.28Mb (2722 downloads)
This is for all you Formula One fans. The very manoeuvrable Su 26 by Ricardo Batalha. Painted in Ferrari and Mclaren liveries. This is the complete package. Painted by Stephen Browning
Posted Oct 5, 2010 14:58 by Stephen Browning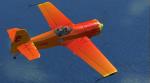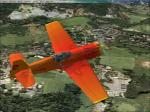 10.89Mb (1125 downloads)
Su 26 in Flame Orange livery. Complete aircraft. Aircraft by Ricardo Batalha. Repaint by Stephen Browning
Posted Sep 29, 2010 10:48 by Stephen Browning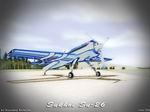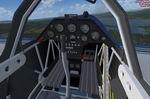 11.73Mb (4554 downloads)
FSX Sukhoi Su-26 Package for FSX. Tested with FSX Acceleration. FSX native model. This is my favourite acrobatic airplane, mostly because of it's manoeuvrability. Detailed cockpit and model. Nice FDs for acrobatic flight: The rudder actually uses the propeller's air to yaw the plane. Video here: http://www.youtube.com/watch?v=vcoYQ9PXjLI Made by Ricardo Batalha. Have fun!
Posted Sep 26, 2010 10:19 by Ricardo Batalha