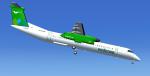 12.41Mb (339 downloads)
Delivered new to Wideroe in September 2009, 'DG proudly wears the new Wideroe color scheme. Although given the name "Bodo W" in her original paint scheme, she does not appear to carry the name on the new livery. Painted onto the Dreamwings Dash8-Q400 model, this model may also work in P3D up to v3.
Posted Aug 18, 2022 08:37 by turbodak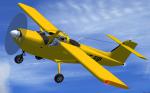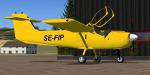 12.94Mb (724 downloads)
Delivered new to Ethiopia in 1976, this aircraft, registered ET-AGD, was used by Count C-G von Rosen to airdrop relief supplies to isolated communities, in Ethiopia, in the late 1970's. Having been stored between 1982 and 1987, it was returned to Sweden taking up its current marks and continuing to to fly with Halle-Hunnebergs Flygklubb in Linkoping. Painted on to John Woodward's MFI-15 model, I have included the default Cessna 172 panel as well as the original panel, as there was no 2D panel included in the original package.
Posted Aug 2, 2022 10:29 by turbodak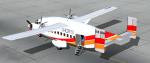 6.81Mb (663 downloads)
The forerunner of the successful Shorts 360, the SD3-30 made its maiden flight on 22nd August, 1974, appearing at the Farnborough Airshow the same year. The aircraft was aimed at regional airlines, with Command Airlines ordering it first, and Time Air being first to put the aircraft into service. 52% of all 330s built went on to serve in the United States. Painted onto a PAD Shorts 330, this repaint depicts 'SBH as she was at the 1974 Farnborough Show. Always configured as a passenger aircraft, 'SBH went on to serve as the company demonstrator until she was scrapped in 1989.
Posted Jul 21, 2022 13:35 by turbodak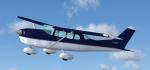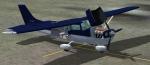 24.26Mb (636 downloads)
Built in 1968, this aircraft was imported into Canada in 1999. It went to North-Wright Airways as C-FGCV in May 2005 and served on their lighter routes until December 2020. It was then exported to Bolivia travelling from Edmonton to Florida and then on to Bolivia. Painted on to the Guidee Francois-Denis/Massimo Grassi T206H, imported and modified by Dave Athay, this repaint shows the aircraft as it travelled South.
Posted Jul 10, 2022 06:13 by turbodak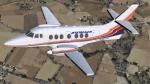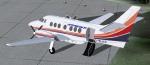 10.94Mb (788 downloads)
Built in 1984 as the factory demonstrator, 'KP did its first appearance at the Farnborough Airshow in 1986. Sold to Eastern Airways in January 2003, it served as a BAe corporate shuttle before being withdrawn from use in April 2003, before moving to Macclesfield College for use as an instructional airframe. Painted on to a PAD J31 model, it was asked for by a friend, and used by him without the optional cargo pack.
Posted Jul 1, 2022 04:45 by turbodak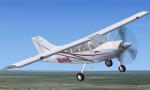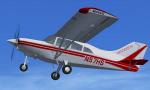 36.72Mb (567 downloads)
Repainted and modified Microsoft Maule MT7. Two paint schemes of Henderson State University's tricycle gear MXT-7 airplanes with modified flight model and panel configuration. Flight model performs more like the slower 160hp/180hp fixed-pitch propeller versions used as trainers, or you may simply apply the HSU textures to the default 260hp high performance version. These two airplanes are based at M89 (KADF) in Arkadelphia, Arkansas. Repaints and mods by R.E. Wyman.
Posted Jun 28, 2022 01:33 by R.E. Wyman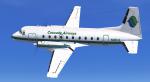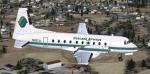 21.55Mb (546 downloads)
Delivered new to Cascade Airways in December 1981, the HS748 proved too large for Cascade's operations and they only accepted two of the aircraft. Following Cascade's sad demise, this aircraft went North to work for Bradley Air Services' First Air as C-GFFA. Sadly, the aircraft was written off in a crash on 15th September 1988. Using Rick Piper's magnificent HS748, this was painted for a friend who worked for Cascade Airways. He was pleased with it.
Posted Jun 13, 2022 04:23 by turbodak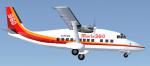 15.88Mb (525 downloads)
First flown on July 2nd 1981, G-ROOM was the prototype Shorts 360 and would go on to make its first public appearance at the Paris Air Show that year, also appearing at Farnborough the following year. It would also be the company demonstrator until blown up by terrorists on 28th November 1989. I have used the default KingAir sound on this PAD model although the original sound is available elsewhere.
Posted Jun 2, 2022 03:35 by turbodak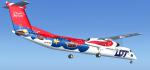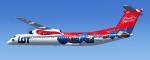 12.73Mb (359 downloads)
SP-EQF was delivered to EuroLOT in August 2012. It joined the main LOT fleet in April 2015. It carried this "Ptasie Mlecko" special scheme between April 2017 and October 2018. Ptasie Mlecko is a brand of chocolate covered mallow. It comes in a variety of flavors, in both light and dark chocolate and is delicious. Painted on a Dreamwings Dash 8-Q400, this model works in both FSX and FS2004. It may also work in P3D v3 (not 4+) although it has not been tested there. Enjoy.
Posted May 23, 2022 04:01 by turbodak


12.74Mb (397 downloads)
Delivered to Eurolot in October 2013, SP-EQK joined LOT in April 2015. EQK was resprayed in this "100 years of Aeroclub of Poland" special scheme in June 2019. It was seen still wearing these special colours in December 2021. This is one of several special schemes used on LOT aircraft, this time painted on to a Dreamwings Dash 8-Q400.
Posted May 11, 2022 15:27 by turbodak