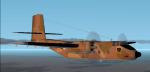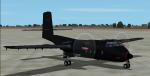 0.99Mb (1741 downloads)
A repaint of Mike Stone's excellent DeHavilland in the liveries of two Covert operations aircraft: The "Desert Raider" and a CIA Black Ops bird.Features a panel by John Rushby-Smith and Barry Magann, and improved flight dynamics by Jerry Allen that makes the model fly more like an actual Caribou. Repaints by Don Brynelsen.
Posted Jul 26, 2010 12:00 by Don Brynelsen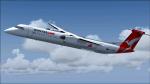 13.08Mb (5329 downloads)
Dreamwings Dash 8 -Q400 QantasLink. A high quality QantasLink repaint for the Dreamwings Q400 model. No VC.
Posted Jul 24, 2010 19:33 by Jordan Mumford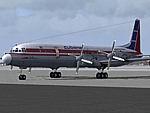 10.61Mb (5456 downloads)
IL-18D for FS2004 This aircraft have four paints, Cubana de Aviación old colors, Cubana de Aviación classic colors, Aerocaribbean and a white template for repainters. This model is a full work and it flight model is very accurate to the real one. The panel has been modificated from the real with the objective of simplify the operations for one pilot, NOW in english version!. 2d panel but no VC. Spanish/english manuals. R: il18dap13 By Edgar Guinart
Posted Jul 14, 2010 05:29 by Edgar Guinart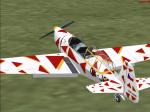 4.58Mb (3661 downloads)
FS2004/FSX Zlin Z-226MS. Z-226 MS is a single engine, two-seat monoplane, designed especially for towing gliders. The model is equipped with a full virtual cockpit and has shown moving control surfaces, flaps and opening canopy. Virtual cockpit is fully clickable and full-detailed. The model tries to imitate the flight characteristics of the original. 2D panel is shown only for the rear cockpit. Pavel Karásek
Posted Jul 13, 2010 13:33 by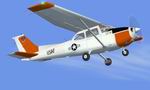 0.91Mb (1088 downloads)
FS2004 Cessna 172/T-41 Mescalero Textures. Repaint of the default Cessna 172. The T-41 Mescalero was a USAF high-performance version of the Skyhawk. This paint scheme is meant to closely resemble an Air Force Academy T-41 seen in Colorado in 1990. Painted By R.E. Wyman. 929K
Posted Jul 13, 2010 13:16 by archive
0.91Mb (395 downloads)
FS2004 dH Chipmunk da Academia da Força Aérea Textures only. Repaint of Rick Piper's Chipmunk representing the Portuguese Air Force Academy instructor plane.Original file by Rick Piper required (here). João Pinho. 934K
Posted Jul 13, 2010 13:16 by archive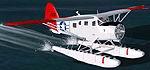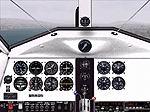 2.26Mb (1458 downloads)
FS2004 Noorduyn Norseman On Floats. The Noorduyn Norseman was built from 1935 until 1959. They have been used all over the world in both civil and military roles. The famous US band leader and composer Glen Miller disappeared in a Noresman over the English Channel durring WWII. They have been used primarily for bush planes on both wheels and floats with most of them being used in Canada. The Noorduyn company continues to this day in Montreal building aircraft interiors. Made with FSDS 2.6. Includes custom panel bitmap by Ken Mitchel. Includes three paint schemes, Canadian, USAF and Bush Flying Unlimited. Full moving parts including water rudders and opening doors. Features a fully funtional VC. Dynamics based on Fred Banting's DH. 2.5MB
Posted Jul 13, 2010 13:16 by archive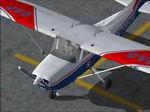 1.25Mb (1593 downloads)
FS2004 Cessna Skyhawk Civil Air Patrol Textures only. Used the default FS2004 C-172 Skyhawk. This CAP repaint is done under N706DE Aircraft reg. The texture is compressed as DX3/DX1 no mips, to improve frames. Repainted by Steven Nagley. 1.3MB
Posted Jul 13, 2010 13:16 by archive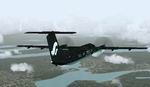 4.32Mb (4144 downloads)
FS2004/2002 de Havilland Dash 8-100 Airwave Airlines. Original AI Dash 8 made flyable. Paint by Keith Gorex. 4.4MB
Posted Jul 13, 2010 13:16 by archive

0.08Mb (819 downloads)
FS2002/2004 Sky Circus Textures for default Cessna 182RG. Red, Yellow, Orange over white airshow scheme for use with the Cessna 182 included in Flight Simulator. Repaint by Don Brynelsen. 85K
Posted Jul 13, 2010 13:16 by archive