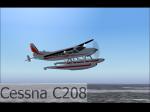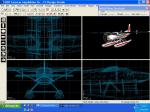 2.69Mb (1001 downloads)
New model of the Cessna C208 Caravan with floats. Created using FSDS v3. By Shawn Jacob
Posted Nov 21, 2010 18:30 by Shawn Jacob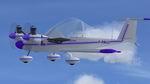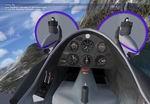 1.68Mb (3345 downloads)
FS2004/FSX Colombian Cricket MC 10 CriCri. A tiny but agile plane! CriCri - the world smallest aerobatics ultralight with two engines. Created by Renaud Balu.
Posted Nov 19, 2010 05:51 by Alexis Chevrie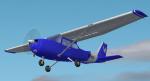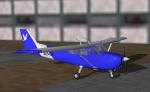 0.88Mb (238 downloads)
Repaint of the default Skyhawk based on a Chicagoland based aircraft that tows advertising banners. Repaint by Don Brynelsen using the paintkit by Mark Rooks
Posted Nov 16, 2010 14:36 by Don Brynelsen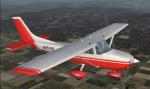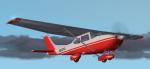 0.93Mb (525 downloads)
Repaint textures for the default Skylane. Repaint by Don Brynelsen using Andrew Van Sickles paintkit
Posted Nov 16, 2010 14:33 by Don Brynelsen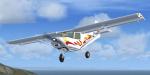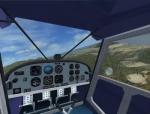 5.24Mb (2901 downloads)
FS2004 I.C.P. Savannah UltraLight (File version 3.8) The ICP Savannah is one of the top selling ultralights in Europe. It is dependable and easy to fly. Its STOL performance makes it easy to operate from any airfield. The Savannah is also a very good airplane for cross-country flights during which one can appreciate its great stability. Full package includes: Aircraft,Textures and panel: Massimo Taccoli FD files : Dennis Seeley Gauges : Dennis Seeley & Massimo Taccoli Sounds : Modified from original by Mike Hambly
Posted Oct 15, 2010 10:33 by Massimo Taccoli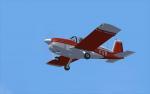 3.13Mb (789 downloads)
This fix contains amendments to issues that others are experiencing. See readme for more info. And also corrects the missing DI adj. knob.
Posted Sep 23, 2010 08:59 by Ron Watson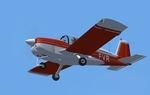 3.86Mb (1514 downloads)
Grumman AA1-C T-Cat Model for FS2004 By Ron Watson This model was built with GMAX. Lowpoly and frame rate friendly. This aircraft is based on the realword ZK-FVR. Owned and operated by the Auckland Aero Club based at Ardmore, New Zealand. History The Grumman AA1-C model was produced from 1971 to 1978 and marketed in two versions. The AA1-C Lynx was targeted at private owners while the AA1-C T-Cat was a flying school trainer.
Posted Sep 16, 2010 10:01 by Ron Watson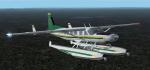 1.22Mb (314 downloads)
Repaint textures for the default Caravan Amphibian in the colors of a sportsman's lodge in Maine. Repaint by Don Brynelsen
Posted Sep 13, 2010 13:27 by Don Brynelsen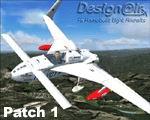 9.49Mb (2430 downloads)
RUTAN Long-EZ HB-YCT "Millennium Flight" Patch. According to all your comments and feed back, please find here attached the Patch 1 including the major bug fixes and some additional features (mainly a new model under standard configuration, without wing pods and without auxilary center tank). You must install the original package HBYCT_V1.ZIP before. By Olivier Marechal from DESIGNAIR.
Posted Sep 11, 2010 10:36 by admin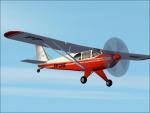 13.03Mb (1128 downloads)
"Aeroclube de Pernambuco" is based in Recife city (SNEM), Brazil. Aeroboero AB-115 was made in Argentina and is one of the most popular trainers for basic instruction in Brazil. Includes a Panel made by Leonardo Moura and five textures (PP-FHK, PP-GCS, PP-GFB, PP-GHE and PP-GMT)painted by me. Model by J R Lucariny model
Posted Sep 10, 2010 09:01 by Joao H. B. Leitao