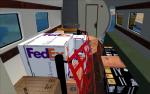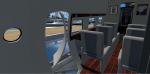 0.25Mb (581 downloads)
FSX added views for Avia-56 from Milton Shupe, Nigel Richards, John Smith, and James Banks with help from SOH members (Requires Requires Av56ms.zip). The camera definitions provides 4 aircraft- and 4 cabin views. They show the best spots for the detailed interior for the passenger- and especially for the amazing cargo-version. I have lifted the rear contact points for water of the Amphibium. Please check it out. Configuration by Erwin Welker
Posted Dec 19, 2012 07:14 by Erwin Welker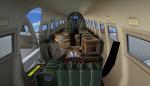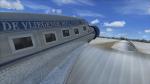 0.27Mb (763 downloads)
FSX added views for Avia-57 from Milton Shupe, Nigel Richards, John Smith, and James Banks with help from SOH members (Requires Requires Avia57Pkg.zip). The camera definitions provides 4 aircraft views and 5 cabin views. They show the best spots for the detailed interior for the passenger- and especially for the amazing cargo-version. Configuration by Erwin Welker
Posted Dec 17, 2012 06:05 by Erwin Welker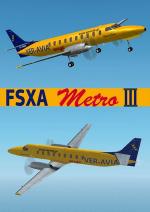 24.84Mb (4676 downloads)
FSX/FS2004 Fairchild/Dornier Metro III SA 227 AC Veravia Cargo. The SX-BMM is one of the four Metroliners of the Hellenic Air Cargo Company Ver-Avia located at Eleytherios Venizelos, Athens International Airport, Greece. This beautiful model is the creation of designer Mike Stone. The FS2004 model adopted for FSX. All Animated parts,2D panel (no VC). Textures are in Bmp format so they work also in FS2004. Repaint by Hellenic Aircraft /Yiannis Katehis Tsetsas 2012
Posted Dec 16, 2012 18:09 by YIANNIS KATEHIS TSETSAS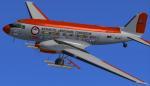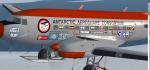 13.76Mb (949 downloads)
FSX Basler BT-67 skis version repaint textures for the Australian registered Antarctic Aeroshare Consortium, Mawson Station, Antarctica. For the wonderful Jahn-Fuernkaess-Metzger-Naegele Basler BT-67, which you must have previously installed in FSX. Wearing her coat of many colors, VH-JLT flies for an assembly of 20 different nations in partnership with universities, polar alumni associations, and industry giants to name but a few, in order to satisfy the AAC motto "Many Missions, One Goal". Screenshots enclosed, Easy installation. By Tom Tiedman.
Posted Dec 15, 2012 11:55 by Tom Tiedman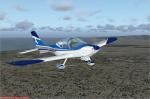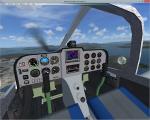 10.78Mb (5468 downloads)
FSXA - Fly Synthesis Texan Club 550 LSA This is an italian built low-wing light sport aircraft made of composite materials. It offers good visibility, excellent handling, and is a pleasure to fly. It's low speed capabilities make it an ideal aircraft for small airstrips.
Posted Dec 15, 2012 03:30 by Massimo Taccoli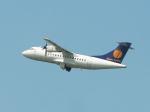 1.85Mb (781 downloads)
Myanma Airways, the state owned national carrier was formed in the year 1948, with the name of " Union Of Burma Airways". The domestic schedule flights were commenced in 1948, with (9) seater (6) De Havilland Dove aircrafts and was initially flying to 19 stations. The external schedule flights were operated to Bangkok, Calcutta and Chittagong in 1950. The airline was reformed as a board under the union of Burma Airways Acts of 1952, according to the international schedule flight extension program. The flights were operated to Singapore, Kathmandu and later to Bangkok, Calcutta, Dhaka, Hongkong and Jakarta until 15 August 1993. In 1989 it was renamed Myanma Airways(MA) with the new image logo. Three pillars of MA are Safety, Service and Image. Currently the daily domestic schedule flights are operating to (21) destinations. Up to date,Myanma Airways has 3 Fokker F28s(replacing with ERJ190 in 2012/13),2 ATR72-200s,1 ATR42-300,3 MA60s and 2 Beechcraft 1900Ds.
Posted Dec 14, 2012 03:14 by Phyo Pyae Sone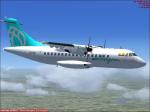 6.39Mb (758 downloads)
ISDT ATR42-320V2 repaint for Air Bagan by Phyo Pyae Sone The airline was established in June 2004 and started operations on November 15, 2004. Its first international service was flown from Yangon to Bangkok on 15 May 2007, and the second to Singapore from 7 September 2007. Air Bagan fleet consist of 2 ATR42-320s,1 ATR72-212,1 ATR72-500,2 Fokker 100s and 1 Airbus A310-200 which is currently stored at RGN. Air Bagan is currently operating average of 25 sectors daily serving 20 major domestic destinations from Yangon and 5 minor domestic destinations from MDL as well as twice a week regional service to Chiang Mai, Thailand. It is the first domestic airline to offer Frequent Flyer Program,first domestic airline to use online reservation system and first domestic airline to business class and lounge facilities.
Posted Dec 14, 2012 03:07 by Phyo Pyae Sone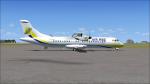 15.12Mb (680 downloads)
ISDT ATR72-500 repaint for Air KBZ by Phyo Pyae Sone Air KBZ(Air Kanbawza) is a one and a half year old Myanmar domestic carrier based at Yangon International Airport with a fleet size of four ATR72-500s(XY-AIT,XY-AIW,XY-AIY and XY-AJC). The carrier is receiving one more ATR72-500 and one ATR72-600 in 2013. Taking off her very first commercial flight on April 2nd 2011, to this date AIR KBZ has unveiled 15 destinations altogether.Destinations during the initial phase include Yangon, Nyaung U, Mandalay, Heho, and Myeik. With the support of the valued customers and dedicated employees, as of today the airline has expanded its operation to Nay Pyi Taw, Kalay, Myitkyina, Lashio, Tachileik, Kyaing Tong, Dawei, Kaw Thaung, Thandwe and Sittwe. AIR KBZ aims to have more than 20 destinations in the near future, covering all the commercial centers of Myanmar.
Posted Dec 14, 2012 02:56 by Phyo Pyae Sone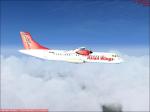 7.93Mb (547 downloads)
ISDT ATR72-500 repaint for Asian Wings by Phyo Pyae Sone Asian Wings is a one and a half year old Myanmar domestic carrier based at Yangon International Airport with a fleet size of two ATR72-500s(XY-AIS and XY-AIU).Asian Wings, having been incorporated since 17 September, 2010, as a private airline based in Yangon International Airport - successfully inaugurated on 27 January, 2011. Asian Wings currently offers regular flights to all major tourist destinations in Myanmar, such as: Yangon, Mandalay, Nyaung U (Bagan), Heho, Kyaing Tong, Tachileik, Lashio, Monywa, Homalin, Thandwe, Myeik, Dawei and Kawthaung. In the very near future, Asian Wings Airways will extend its wings to regional destinations through scheduled flights as well as chartered ones.Please view readme file for installation.
Posted Dec 14, 2012 02:45 by Phyo Pyae Sone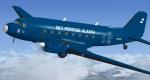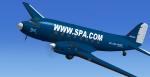 24.54Mb (738 downloads)
FSX Basler BT-67. A 2-pack of repaint textures in blue and white for Sky Portage Alaska's old livery and new livery, for the wonderful Jahn-Fuernkaess-Metzger-Naegele Basler BT-67, which you must have previously installed in FSX. Includes engine exhaust smoke coordinates for all four exhaust stacks for those of you who like smokey engines. Screenshots enclosed. Easy installation. By Tom Tiedman
Posted Dec 12, 2012 15:01 by Tom Tiedman