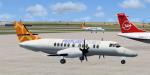 0.78Mb (2330 downloads)
FSX Proflight Commuter Services, Bae Jetstream 41 for A.I.,This aircraft is used by Proflight Commuter Services for domestic schedule services in Zambia.
Posted Jan 15, 2012 05:49 by Bashir Ismail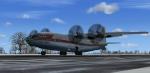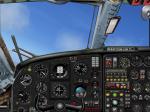 23.90Mb (3627 downloads)
I updated Cal-Classics' AI An-10 to be pilot-able in FSX by adding the sound, 2d panel and applicable camera views from V.Zhyhulskiys' An-12. No VC.
Posted Jan 14, 2012 22:07 by Michael E. Roberts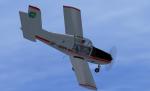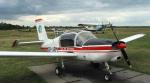 4.04Mb (1046 downloads)
PZL 110 Koliber Aeroklub Pomorski Torun. The PZL 110 is built under licent version of the Socata Rallye 100 ST. Textures only. Artur Wojciechowski POLAND.
Posted Jan 11, 2012 22:34 by Artur Wojciechowski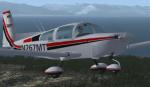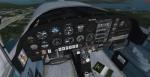 4.52Mb (4293 downloads)
Grumman American AA-5B Tiger N267MT. Model by Tim Conrad. Textures by Mattieu Vos. Happy flights with the Grumman American AA-5B Tiger N267MT Simple modified for FSX by Michael Litze.
Posted Jan 10, 2012 06:09 by michael litze
0.40Mb (244 downloads)
Textures for Tim Piglet Conrad's Grumman AA-5B Tiger. The wings, fuselage, and tail are all painted black and orange, in keeping with the spirit of the Tiger's namesake. I've modified the tail number from the original "51LL" to the easier to understand "5ILL." This simply helps with the online radio communications and sounds a bit better.
Posted Jan 6, 2012 01:28 by Noah Wyka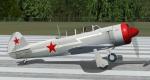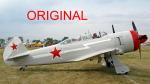 1.93Mb (531 downloads)
The Yak-11 design was based in large part on the successful Yak-3 fighter, and became the Soviet Air Force's most widely used trainer aircraft. From 1953, an additional 707 were license-built by Let in Czechoslovakia under the name C-11 (LET C-11 in some documentation). Both Yak-11 and C-11 were used in all Warsaw Pact countries and were exported to eighteen countries. Yak 11 (C-11) is a private NX25YK - registered in the U.S. Were used photographic textures.
Posted Dec 31, 2011 10:17 by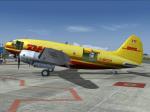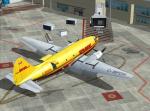 2.94Mb (1469 downloads)
FSX/FS2004 Curtiss C-46 Commando textures, registration C-BPDH, wearing the colors of Canadian based DHL. Reworked textures only for the Tom Gibson, Greg Pepper and Libardo Guzman Curtiss C-46 Commando. By Juan Ernesto Oropeza
Posted Dec 31, 2011 00:00 by Juan Ernesto Oropeza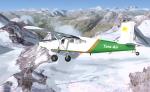 2.83Mb (2261 downloads)
Tara Air textures for Tim Conrad's PC-6 Turbo Porter
Posted Dec 30, 2011 13:22 by Kalyan Mukherjee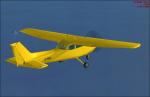 0.39Mb (452 downloads)
Yellow texture for the default Cessna 172. For instructions, read the read-me. By Jay Heath.
Posted Dec 30, 2011 06:58 by Jay Heath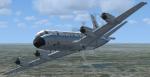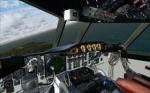 41.22Mb (9243 downloads)
This is the Lockheed WP-3 civilian version of the P-3 (v2.9. The Team FS KBT P-3 Orion) used by NOAA for weather research. I left the sound, VC & 2D panels alone. But I did add the gray nose texture and texture thumbnails
Posted Dec 30, 2011 02:05 by Michael E. Roberts