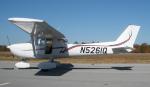 4.58Mb (935 downloads)
FSX Cessna 150 repaint textures for the Rancho JEN freeware Cessna 150 (originally for FS2004), which you must have previously installed in FSX. I fly the updated FSX version by Mark Rooks and for this repaint I used the blank paint kit textures by Mark Rooks. Depicting N5261Q, a beautiful real world Cessna 150 based in Georgia, USA. Includes your choice of 32 bit 2048 pixel textures, or 32 bit 1024 pixel textures for better frame rates, both with no mips for clarity. Install one or the other, or install both at once if you wish. Easy installation. Repaint by Tom Tiedman
Posted Nov 9, 2011 08:20 by Tom Tiedman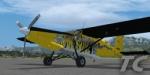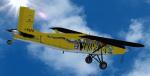 4.49Mb (961 downloads)
Textures only for the PC-6 by Tim Conrad in the colours of the I-PSFH, flown by SkydiveMarche in Arezzo, Italy. Made by Marius Kramer.
Posted Nov 7, 2011 13:02 by archive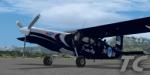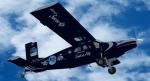 3.70Mb (1225 downloads)
Textures only for the PC-6 by Tim Conrad in the colours of the HB-FLG, flown by ScenicAir in Reichenbach, Switzerland. Made by Marius Kramer.
Posted Nov 7, 2011 13:00 by Marius Kramer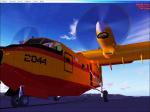 0.00Mb (2267 downloads)
In order to use this file you need to have the CL-415 made by Massimo Taccoli. (free - see link) This will add you under the wings a red light as you can see. This file contains a file aircraft.cfg and a readme file.
Posted Nov 4, 2011 11:08 by George Moustopoulos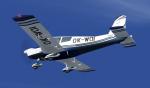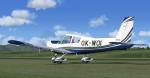 6.87Mb (378 downloads)
FSX Repaint Zlin Z43 OK-WOI textures only for the Zlin Z43 by CVA Design. Zlin Z-43 is Czechoslovak sports and training plane. It's intended for basic and for advanced training, for IFR and night flying. OK-WOI is a private aircraft in Flying Club Prag - Czech republic Autor: Jozef Kosik Model adjusted for FSX is available at link.
Posted Nov 4, 2011 09:18 by archive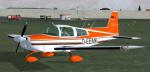 4.42Mb (571 downloads)
This is a real repaint for the great Grumman Tiger AA-5B of Tim Conrad with the german registration D-EEMK. Only repaint, requires original model.
Posted Nov 2, 2011 11:08 by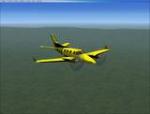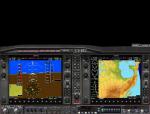 13.00Mb (1604 downloads)
I made this panel for this low poly aircraft with the intention to assist those folks who are having problems making a transition from Glass and Analog gauges to the newer Garmin type of complete glass cockpits. This aircraft allows the pilot to switch back to the analog panel during flight as much as needed to correct any wrong inputs into the Garmin G1000 panel. There is no aircraft I have not been able to place the stock Garmin G1000 in and make work 100%
Posted Nov 2, 2011 10:18 by John Lear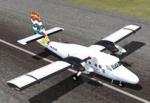 0.08Mb (1805 downloads)
Reworked and additional views ( defined by camera definitions in the aircraft.cfg file ) for the beautiful Twin Otter in both its wheels and floats versions + the DHC6-100 with a really cool skydivers jumping out of the plane special effect all ( except the skydivers ) by Premier Aircraft Design. A total of 8 cameras pointing at the aircraft and 6 virtual cockpit cameras. See Read me.txt file for very easy installation procedures + a special instruction. Also included is a text file that contains the new camera definitions. Enjoy !
Posted Oct 30, 2011 14:35 by Marc Renaud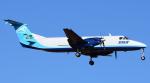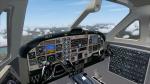 13.52Mb (7406 downloads)
Premier Aircraft Beech 1900c in Serair livery, this Spainish cargo airline flys 150 flights weekly between the Canary Islands transporting national and International news papers and packages. with working VC painted by Stephen Browning
Posted Oct 30, 2011 13:03 by Stephen Browning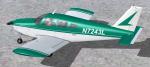 7.31Mb (374 downloads)
FSX formerly payware, now freeware Commercial Level Simulations Piper PA-28R-200 Arrow II repaint textures for N7243L, a teal and white Arrow. You need the free Arrow II available at the Commercial Level Simulations website. Also available for FS2004. Easy installation. Repaint by Tom Tiedman.
Posted Oct 29, 2011 02:20 by Tom Tiedman