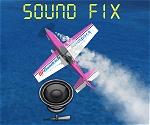 0.02Mb (614 downloads)
This is a fix for the aliased sound.cfg for the ARX-5X Expansion Pack (arx5x_exp_jt.zip). By Jason L. Terry
Posted Nov 25, 2012 16:59 by Jason Terry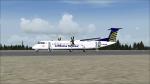 1.92Mb (2110 downloads)
Textures for the Bombardier-q400x by Premier Aircraft Design representing the current Augsburg Airways livery. Package contains textures and an automatic installer for the aircraft.cfg registry. Thanks to PAD for this beautiful model and the repaint kit.
Posted Nov 25, 2012 12:08 by dave_h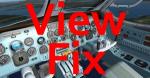 0.01Mb (2506 downloads)
PZL AN-28 package views fix and FAQ's. This will fix the viewpoint for those that cannot see the VC. Also answers to questions. Just replace the aircraft.cfg with this one.
Posted Nov 24, 2012 07:06 by uploader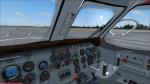 205.76Mb (13061 downloads)
The PZL An-28 is a polish version of an Antonov An-28 built under licence in PZL Mielec. More than 200 units of this turboprop have been constructed since mid 80's. Original model for X-Plane by Vadim Duplishev. Conversion, modification, animations, some liveries and xml coding by Intruder. Credits: Vadim Duplishev for the original model. See instructions for installation and troubleshooting in readme. This is the whole aircraft in BETA stage, including clickable VC, rain and icing effect, 48-pages manual and checklists as well. You need 590MB free HDD space for installation. Enjoy!
Posted Nov 24, 2012 04:01 by Intruder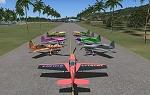 8.32Mb (1262 downloads)
This is the expansion pack of 20 additional schemes for the Aeroworks Concept 5 and requires the original aircraft available here. The ARX-5X is a single-seat unlimited category aerobatic aircraft built around the 495c.i. 600hp Trace-Orenda OE600 V-8 aircraft engine and designed specifically for freestyle airshow type aerobatics. The expansion includes 12 domestic US schemes, and 8 international versions in the colors of England, Italy, Japan, Switzerland, Brazil, and Finland. By Jason L. Terry.
Posted Nov 23, 2012 22:02 by Jason L. Terry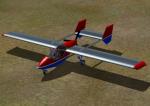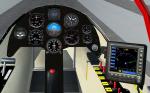 16.95Mb (2765 downloads)
This is the complete Sadler Vampire that was created by Byron Warwick, updated so that the gauges and GPS are functional in FSX. Also includes new a new red, white and blue paint scheme. Update and repaint by Rick Federmann (Pville211)
Posted Nov 17, 2012 16:48 by Pville211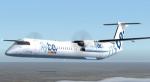 28.40Mb (8980 downloads)
Dreamwings's magnificent Dash 8-Q400 in Flybe livery in 7 variations of Flybe's Dash-8s. Textures by Billy Rutherford. Uses the default Lear 45 2d panel. No VC.
Posted Nov 11, 2012 10:43 by RyanID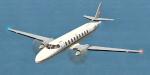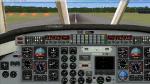 3.82Mb (3025 downloads)
The Fairchild C-26 is the military version of the SA-227. This twin turboprop has been introduced in 1972 and more than 600 units have been constructed. Original model by Mike Stone. Textures, adaptation to FSX and wide screen panel (no VC) by Philippe Wallaert. Credits: Mike Stone for the original model. See instructions for installation in the readme.txt file. Enjoy!
Posted Nov 7, 2012 03:38 by Philippe Wallaert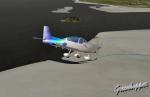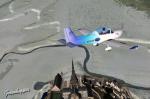 1.57Mb (297 downloads)
This is a fictional repaint for FS9/FSX freeware APM lionceau BY Eric Dantes. (Textures only). This repaint is a tribute to Mount Saint Michel Bay, its inhabitants and especially to those familiar with the Aeroclub of Val Saint Pere. It's name is a private joke about the song 'Big Jack' by ACDC between my son and me...
Posted Nov 4, 2012 12:40 by Greenhopper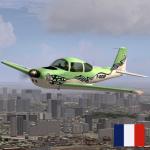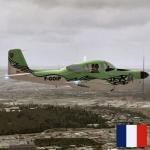 3.29Mb (1063 downloads)
Textures for the freeware FSX Aero Commander-Meyers 200D BY Tim Conrad.
Posted Nov 1, 2012 15:09 by Greenhopper