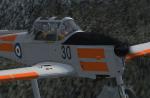 0.01Mb (2554 downloads)
FSX FDE For Rick Pipers DHC-1 Chipmunk. Based on the input and very thorough testing by a real world Chippie pilot here is a much improved new Flight Dynamics Engine. Fully aerobatic, capable of different spins, performs and handles really close to its real world counterpart
Posted Mar 10, 2012 02:43 by Bernt Stolle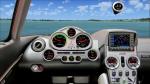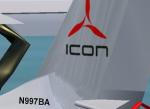 7.62Mb (3777 downloads)
A widescreen version of Darrel Woodhouse excellent 2D panel for Andeas Koerner remarkable rendition of that great LSA amphibian and corrected registration number.
Posted Mar 9, 2012 18:35 by Jean-Luc Peters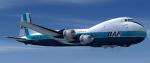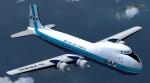 18.86Mb (3188 downloads)
ATL-98 Carvair in British Air Ferries livery. I have added lots more detail and some photoreal parts to try and make it look more realistic.I use to watch DC-4's being converted to Carvairs in the mid sixty's at Southend Airport, UK (EGMC)during there annual airshow. 2d panel but no VC! Painted by Stephen Browning
Posted Mar 9, 2012 16:29 by Stephen Browning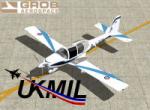 29.02Mb (2928 downloads)
this is the cockpit update for the FSx Grob Tutor by UKMIL. This update, will add second set of Tutors to FSx with the newer DIGITAL version. Requires the original Grob Tutor Package V2.1 now adds the CORRECT Gauges for both models, and is now the correct standard, and actually used by RAF pilots in training at RAF CRANWELL
Posted Mar 8, 2012 03:18 by ukmil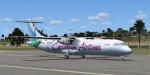 1.93Mb (2375 downloads)
Textures only. Caribbean Airlines is the national airline of Trinidad and Tobago. they have purchased 9 ATR72-600 aircraft to replace the aging Dash8-300's. I have not seen models of the ATR72-600 aircraft so I repainted the 72-500. This repaint by John Sebastian Gaskin. Type in FSX ATR72-500 in the search box for the Denmark package original file. Model by Francisco Sanchez-Castaner. Adapted for FSX by Eric Buchmann.
Posted Mar 5, 2012 21:28 by John Sebastian Gaskin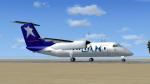 1.12Mb (2495 downloads)
Quantas, LAN and SAS textures only for the fsx Dash8-102 by Premier Aircraft Design. These are more repaints to add to my multi-livery submission. Type in "FSX Dash8-102" in the search box to get my previous multilivery submission and/or the original aircraft. Default Aircraft; MS Dash8 Remapped in Gmax by Udo Lemmob. Concept, Flight Model, HTML Check/Ref list by Barry Blaisdell. Master Textures & Livery by Bob May, Quantas Repaint by Dave Evans. Other Textures Repainted by John Sebastian Gaskin
Posted Mar 5, 2012 21:15 by John Sebastian Gaskin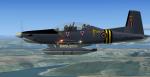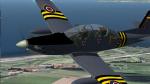 9.44Mb (1260 downloads)
Pilatus PC-9A - Royal Navy UK fictional textures. Requires the ex-payware Iris PC9A. PC-9 paintkit by David Brice.
Posted Mar 4, 2012 01:38 by Dave Gore (fooflyer)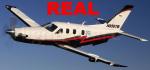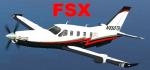 2.22Mb (1582 downloads)
A minimalist update to FSX of Michel Migaud, Cyril Breton, Jean-Pierre Bourgeois, Benoit Dube, Jean-Pierre Langer, Arne Bartels, Maurice Rancourt and Bruno Tresarrieu fantastic TBM700, including a patched version of Cirrus Productions great N702BM repaint.
Posted Mar 1, 2012 00:33 by Jean-Luc Peters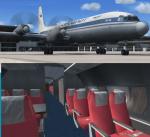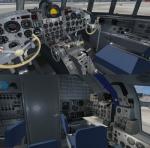 64.80Mb (19786 downloads)
IL-18 packaged for FSX. Extreme high detail model including fully comprehensive VC, navigators cabin, passenger cabin. The Ilyushin Il-18 (NATO reporting name: Coot) is a large turboprop airliner that became one of the best known Soviet aircraft of its era as well as one of the most popular and durable, having first flown in 1957 and still in use over 50 years later. The Il-18 was one of the world's principal airliners for several decades and was widely exported. Due to the aircraft's airframe durability, many achieved over 45,000 flight hours. The Il-18's successor was the long range Il-62 jet airliner. Original model by Edgar Giunart.
Posted Feb 29, 2012 04:43 by matt miller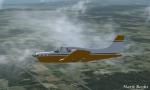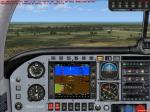 14.41Mb (5422 downloads)
This is Hauke Keitel's Piper PA28-201 Updated for Flight Simulator X. This Aircraft has been modified to the specs of a Piper PA28 201R-T Turbo Arrow circa 1977 - 1980 .The new flight dynamics were created to match the performance of real Turbo Charged Arrow. This aircraft has been covered in a high gloss paint scheme from the late 70's. This Piper package has a new G-1000 Glass Cockpit and Standard VC cockpit with a New GPS, MFD and PFD. Several other goodies were added must see included pictures and text. Textures and Updates by Mark Rooks of RDG Aircraft.
Posted Feb 29, 2012 02:59 by Mark Fireball Rooks