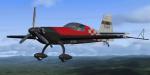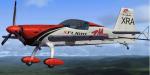 50.87Mb (6097 downloads)
Fsx ultimate Extra 300 with flight dynamics and smoke effects by Toms FS_Addons maker of the legendary edge 540. Skins are copyright their respective owners. By Virtual Aerobatics Unlimited
Posted Apr 1, 2012 20:36 by Matt Searles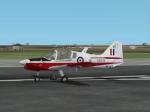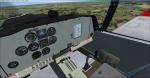 8.34Mb (2552 downloads)
FSX S.A. Bulldog T. MK1 Trainer. The Bulldog was a training aircraft developed by Scottish Aviation from the Beagle Pup light aircraft, the prototype first flying in 1969. Main user was the RAF, with others going to Nigeria, Kenya, Jordan, Ghana, Sweden,(as the SK-61) and Malta. Several are also on the Civil register. This plane has full FS animations, shiney tex's and V-Cockpit with some custom gauges. Includes RAF, Maltese, And Swedish paint schemes, the Swedish scheme having its own SK-61 model. By Tim Conrad Piglet. FSXed by John Hauck.
Posted Mar 31, 2012 21:26 by John Hauck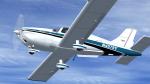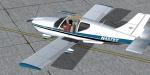 2.39Mb (945 downloads)
FSX Socata TB-10 Tobago repaint textures, blue and white with black trim fictional N4579Y, for the Premier Aircraft Design TB-10 (tb10_tobago_yellow_x.zip), which you must have previously installed in FSX. Screenshots enclosed. Easy installation. Repaint by Tom Tiedman.
Posted Mar 30, 2012 10:59 by Tom Tiedman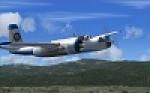 3.06Mb (669 downloads)
Textures for Milton Shupe based Douglas A-26 painted in FSE group "Montana Freight Handlers" colors. It should work with either the FS9 or FSX version.
Posted Mar 28, 2012 11:26 by Harry Gage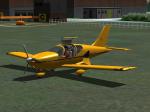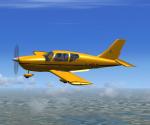 10.69Mb (8265 downloads)
FSX Socata TB10 Tobago. 4/5 seat touring & training airplane. Full package for FSX. Custom panel & VC. Full moving parts including gull wing doors and luggage compartment. Looks like a thoroughbred and flies beautifully. Compatible with Acceleration/SP2. Painted in spectacular yellow with a British registration. By Jean-Pierre Brisard, Barry Blaisdell and Bob May - Premier Aircraft Design.
Posted Mar 26, 2012 20:42 by Bob May (PAD)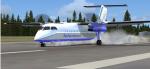 14.43Mb (8183 downloads)
FSX/FS2004 Dehavilland/Bombardier Dash8-311. A 50 seat twin turboprop regional airliner. Bahamasair 2012 reflective. All new FSDS design with Updated 2D panel, updated dynamic VC, updated sound, wing views, full moving parts, dynamic shine, operating airstair & cargo door, new HTML Check/Ref lists and more. By Jean-Pierre Brisard, Barry Blaisdell, Bob May, Kevin Pardy-Premier Aircraft Design.Repainted by BahamasFlyers NoSmilez.
Posted Mar 26, 2012 19:41 by BahamasFlyers NoSmilez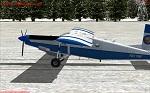 5.71Mb (1297 downloads)
PC-6 Porter Fictional Montana Freight Handlers textures. Improved version of the textures with panel lines and rivets looking more realistic and slightly weathered look. PC-6 Porter Fictional Montana Freight Handlers textures. Requires Tim Conrad's PC-6 Turbo Porter
Posted Mar 23, 2012 01:03 by Harry Gage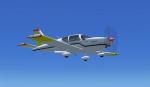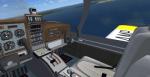 10.34Mb (3401 downloads)
Socata Tobago 10, a great adventure and training aircraft. With special Features : Virtual Cockpit, Tobago 10 Real Sound, and special livery for Indonesian Virtual Airline lovers, Curug Flying School aircraft, including the Model with clickable VC. Texture by Tubagus Hardika, Model by Premier Aircraft Design.
Posted Mar 18, 2012 05:42 by GIZZ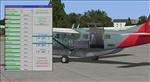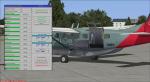 11.33Mb (2029 downloads)
This modification adds to your default FSX Caravan wear and damage simulation. It adds also a modified Annunciator warn panel with real C208 Caravan warn sounds.
Posted Mar 14, 2012 00:00 by Ismail Hakki Guzel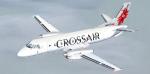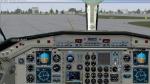 9.00Mb (7295 downloads)
This aircraft was developped by SAAB during the 80's (first flight in 1983) and production has stopped in 1998. 430 units were constructed and a lot of them are still in service. Original model by FFG, 2D panel (no VC) for wide and standard screen by Philippe Wallaert. I have slightly simplified the autopilot and the overhead panel. Credits: FFG for the original model. See instructions in the readme.txt file. Nice flights!
Posted Mar 13, 2012 04:01 by Philippe Wallaert