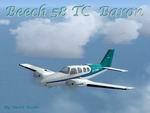 2.18Mb (2522 downloads)
This is the default FS2004 Beech Baron Converted to the Beech 58 TC flight dynamics specs .This Turbo Charged Baron is capable of 280 MPH in level flight. For Microsoft Flight Simulator X . Textures By Mark " Fireball " Rooks of RDG Aircraft
Posted Jan 16, 2010 07:02 by admin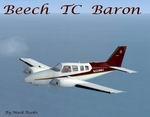 1.67Mb (2879 downloads)
This is the default Beech Baron Converted to the Beech 58 TC flight dynamics specs .This Turbo Charged Baron is capable of 280 MPH in level flight. For Microsoft Flight Simulator X . Textures By Mark " Fireball " Rooks of RDG Aircraft
Posted Jan 12, 2010 09:33 by admin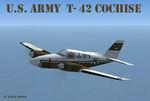 4.97Mb (2642 downloads)
This is the default Beechcraft Baron in it's military variant the T-42 Cochise In February 1965 Beech's Baron was selected as the Army's new twin-engine instrument and multi-engine transition trainer. The Army purchased 120 machines This is Number 65-12701. Aircraft also includes History and pictures of the actual aircraft. Textures By Mark " Fireball " Rooks of RDG Aircraft
Posted Jan 12, 2010 09:29 by admin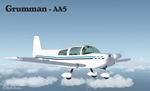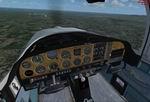 7.89Mb (4531 downloads)
This is a repaint of Tim Piglet's Grumman AA-5B Tiger for Flight Simulator X This aircraft includes a 2D and a 3D panel by Mel Mutter Textures By Mark " Fireball " Rooks of RDG Aircraft
Posted Jan 12, 2010 09:27 by admin
2.54Mb (1521 downloads)
This is a fictional repaint for Brett Hendersonīs freeware Beech P35 Bonanza V-Tail. You need the freeware Beech P35 available above (corrected version!)
Posted Jan 11, 2010 10:59 by Alexander Grun
2.20Mb (1746 downloads)
This is a repaint for Brett Hendersonīs Freeware Beech P35 Bonanza. The repaint represents a fictional paintsceme with the real world registration DQ-FIJ. You need the original freeware Beech P35 available above (corrected version!)
Posted Jan 11, 2010 10:56 by Alexander Grun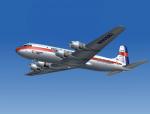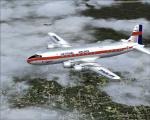 2.53Mb (1464 downloads)
FS9/FSX National Airlines delivery textures. Requires Jens Kristensen's DC-6 model. These textures depict a National DC-6 about 1949.
Posted Jan 8, 2010 18:28 by Gary Harper
2.71Mb (6089 downloads)
This is an updated, interior model file.. for those who find the interior glass too "opaque". It also includes a PSD paint-kit.
Posted Jan 8, 2010 09:07 by Brett Henderson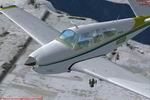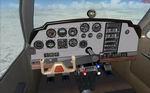 20.27Mb (30557 downloads)
A Native FSX model of the Beech Bonanza. Hi-resolution textures. Fully functional VC. Custom and modeled gauges with a fully-modeled compass.. Realistic flight-dynamics and operations. . Full animation includes the unique V-tail rudder-vators. I think this is a reasonable representation of what's probably the ultimate, personal, touring airplane.. Model, texturing and flight-dynamics by Brett Henderson. Pilot by, Alejandro Rojas Lucena. And as always.. thanks to the Simv / FFDS crew.
Posted Jan 7, 2010 11:14 by Brett Henderson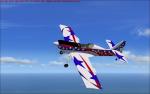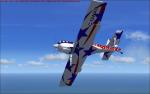 2.69Mb (773 downloads)
A repaint for Tim Conrad's excellent Zlin 50LS, Wagstaff Aero's C-GWAG. Its the only Aerobatic aeroplane in FSX I've found that will hammerhead, tailslide and lomcavak.
Posted Jan 3, 2010 15:11 by Mike Barnes