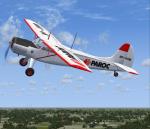 2.77Mb (894 downloads)
YAK-12 SP-AWB from Aeroklub Kujawski Textures only Required full model by Ilya Sheen . Repaint textures Artur Wojciechowski. This is repaint for Yak 12 SP-AWB from Aeroklub Kujawski - Inowroclaw.Poland.
Posted Mar 27, 2011 10:28 by Artur Wojciechowski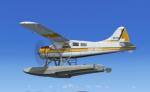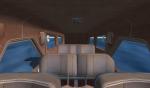 0.09Mb (1032 downloads)
Some original views reworked and additional views ( defined by camera definitions in the aircraft.cfg file ) for the beautiful De Havilland DHC-2 Beaver by Microsoft. 8 cameras pointing at the aircraft and 3 additional views inside the aircraft. See Read me.txt file for very easy installation procedures. Also included is a text file that contains the new camera definitions. Enjoy !
Posted Mar 27, 2011 09:28 by Marc Renaud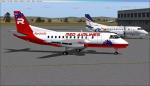 1.02Mb (742 downloads)
Red Australian Airlines textures only for the Premier aircraft Saab 340B.
Posted Mar 26, 2011 22:44 by Morty Red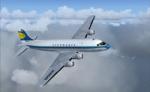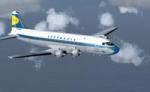 0.04Mb (1108 downloads)
Propdisk update only - the Props were out of center. DC 4-1009 of Lufthansa / Transocean for the Jens B. Kristensen DC 4 v.3. I aplogize for picking the wrong file, here is the correct one.
Posted Mar 24, 2011 18:31 by Joachim.Liethen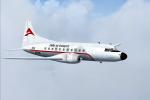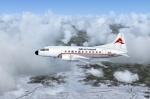 3.55Mb (636 downloads)
Texture only for the Calclassic CV440 model. Delta Air Transport, CV440-0, OO-VGW in 1975 colours.This aircraft was first used by the German Federal Air Force between 1959 and 1974 as CA+034, later 12+05. Sold to Belgium,it joined the fleet of Delta Air Transport, subsidiary of Sabena. In the mid-1970ies, Sabena Caravelle and B 737 were replaced by Delta Air Transport CV-440 on some of the shorter routes. They were the last piston engined props used for passenger transport on European mainlines (West and East). The full Calclassic CV-440 model is required.
Posted Mar 23, 2011 18:45 by Joachim Liethen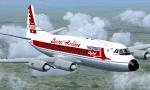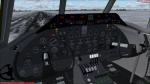 48.31Mb (13496 downloads)
FSX Vickers Viscount. Version 1.0 February 2011. A completely new model of the Vickers Viscount, famous as the first turboprop airliner and a huge success all over the world. This package covers the Viscount 700, 700D, 800 and 810 with textures for BEA, Air France, TCA, KLM, Capital, United, Continental and several others. This is in the native model format for FSX; an FS2004 version is available seperately. By Jens B. Kristensen.
Posted Mar 22, 2011 04:36 by Jens B. Kristensen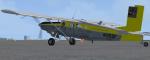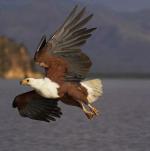 7.75Mb (894 downloads)
Estuary Eagles textures for Tim Comrad's PC-6C_H2 Fairchild-built version of the Pilatus PC-6 Turbo Porter, with the Garrett TPE 331 turboprop engine. Repaint by John Hauck.
Posted Mar 20, 2011 17:19 by John Hauck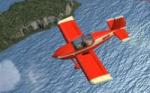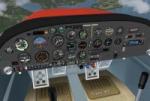 54.26Mb (6869 downloads)
Vans RV-7 Package. With multi liveries and FSX updated VC.The RV-7/7A is an all-around sport airplane, with excellent cross-country capability, fine aerobatic qualities and superior handling. This was originally from FS2004 and has been updated for FSX. Could not discover original author. Initial FSX updates by RV8r with gauge corrections and thumbnails added by Chris Evans.
Posted Mar 20, 2011 04:28 by RV8R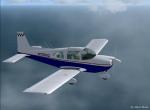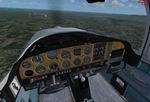 6.70Mb (3598 downloads)
This is a repaint of Tim Piglet's Grumman AA-5B Tiger for Flight Simulator X. This paint scheme is typical of this aircraft in the early 70's when the first Grumman Tiger were produced. This aircraft includes a 2D and a 3D panel Textures By Mark " Fireball " Rooks of RDG Aircraft
Posted Mar 19, 2011 01:45 by Mark Fireball Rooks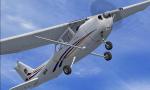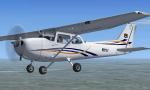 5.59Mb (827 downloads)
Repaint of the default Cessna 172-SP. The Auburn University flight training program uses several Cessna Skyhawks sporting the school's orange and blue colors. Painted by R.E. Wyman.
Posted Mar 14, 2011 20:02 by R.E. Wyman