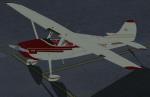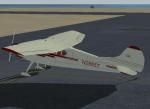 1.15Mb (911 downloads)
This is a repaint (and the first of its type, I think) for Alphasim's Cessna 170B, a taildragger cousin of the eponymous 172. This repaint replaces the default registration of the original paint with American registration, for my fellow American simmers.
Posted Dec 25, 2011 17:47 by Russell Irwin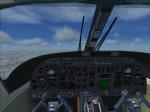 16.42Mb (12806 downloads)
I updated Joerg Zeitschels' FS2004 Veneaviones Turbo Commander 690B WL N1050P to work in FSX. Veneaviones Turbo Commander AC690 updated for FSX and fixed the 2D & VC panels (reworked some of the gauges), added Juan Ernesto Oropezas' FS2004 Rockwell Turbocommander 690B YV2056 Textures. And reworked the Aircraft CFG file to make it work better in FSX. I hope you enjoy this all in one FSX Turbo Commander
Posted Dec 24, 2011 18:22 by Michael E. Roberts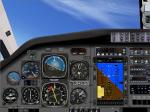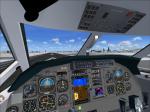 7.80Mb (4888 downloads)
I fixed the panel (2D&3D) for Danny Garniers' AFG Pilatus PC-12 by replacing the air speed indicator (the original red lined at 200 kts), center panel (the original was for a twin), and tachometer (the original was for a piston). I also removed the CPWS (that had no gauge in the first place. Just back up the original panel.vc file and replace it with this one. Enjoy.
Posted Dec 24, 2011 01:56 by Michael E. Roberts


35.79Mb (5109 downloads)
VEN fictional livery on o de Francisco Castaner ATR 42. ATR 42 2D panel by Philippe WALLAERT (no VC). Repaint by Jose Blanco
Posted Dec 22, 2011 10:53 by Jose Blanco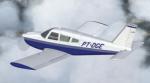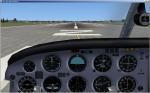 6.13Mb (2698 downloads)
This is a patch to improve the FSX version of the freeware CLS Piper Arrow II, which includes the following; 1. A new CLS_PA_FSX_FIX.cab gauge file which corrects the faulty readings on the original AIRSPEED, FUEL FLOW and OIL TEMP gauges and also fixes the tool tips on the left and right FUEL QUANTITY gauges. 2. Four new PANEL.cfg files which utilizes the new gauges in both the Cockpit and Virtual Cockpit views. 3. A new AIRCRAFT.cfg file which corrects various additional minor problems, and tweaks the overall aircraft flight performance to more closely match the real aircraft. This includes a change that reduces the maximum engine rpm to the correct value of 2700 RPM. Changes have also been made to improve the landing gear contact points and nose wheel animation.
Posted Dec 20, 2011 13:25 by Mike Gouge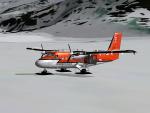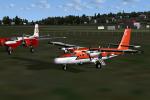 19.62Mb (11600 downloads)
Kenn Borek Air is based in Calgary, Canada and in addition to operating an airline serving remote regions of northern Canada they charter aircraft world-wide to commercial,scientific and humanitarian organisations for use in undeveloped terrain. The company operate one of the biggest DHC-6 fleets in the world, currently numbering 42, and because of the versatility of the DHC-6 they can be chartered out on wheels, skis or floats as required by the client. Sometimes they operate in the client's own livery, sometimes in Kenn Borek livery and sometimes a combination of both. This package comprises two models of the DHC-6 Twin Otter, a short nose version on skis and a long nose version on tundra tires. Custom panel and VC included with full DHC-6 sound file. New flight dynamics giving realistic and pleasant performance and handling. Model and FD by Premier Aircraft Design, Kenn Borek paint by Luca Paoloni.
Posted Dec 19, 2011 21:28 by Bob May-Premier Aircraft Design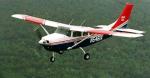 1.78Mb (2638 downloads)
Textures only for the default FSX 172 in the Civil Air Patrol Paint scheme. CAP is an USAF Auxiliary ran by volunteers to do search and rescues and cadet aerospace education.
Posted Dec 18, 2011 21:28 by JON G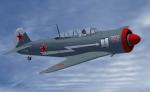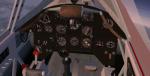 22.11Mb (3179 downloads)
This package contains 3 Pavel Karasek's Yak 11's that I have repainted, two are new and one I uploaded a little while back but with some new detail added this time. Aircraft includes a great VC! painted by Stephen Browning
Posted Dec 18, 2011 08:05 by Stephen Browning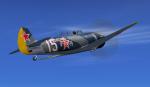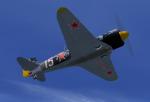 3.15Mb (763 downloads)
Repaint of Pavel Karasek's Let C-11 (Yak -11) for FS9 and FSX Private D-FYAK registered in Germany - Bohm-Bad Essen - EDXD Textures only. Based on photo's and pictures on the net. For FS9 textures are attached
Posted Dec 17, 2011 09:57 by archive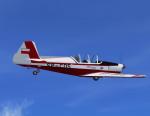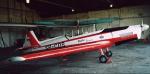 0.80Mb (531 downloads)
This is repaint for Zlin Z526M SP-CDS from Aeroklub Kujawski Inowroclaw textures only. Paint by Artur Wojciechowski. To use those textures, you must first install the original aircraft, file: "FSX/FS2004 Zlin Z-526M Package" Aircraft is available at simviation - "Z526M" Requires the base model from Pavel Karasek.
Posted Dec 15, 2011 13:47 by Artur Wojciechowski