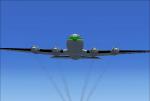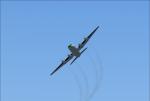 0.16Mb (580 downloads)
FSX compatible engine smoke effects 3-pack for the Jens B. Kristensen freeware FSX Handley Page HP81 Hermes "Hermes_V20X.zip", which you need to have previously installed in FSX. With 8 exhaust ports total, you have your choice of 8 thin smoke trails (2 per engine), 8 thick smoke trails (2 per engine), or simply 4 thick smoke trails (1 per engine). Tested in FSX-SP2 with good results. Easy Installation. By Tom Tiedman
Posted Jan 27, 2011 18:07 by Tom Tiedman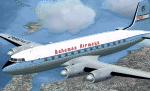 0.88Mb (396 downloads)
FSX Handley Page Hermes of Bahamas Airways. Bahamas Airways was, for a time, owned by Skyways of London, and used three of their Hermes airliners for flights from the Bahamas to Miami and Ft. Lauderdale. Textures only, you must download and install the Hermes version 2 model for FSX (look for Hermes_V20X.zip) to use these files. By Jens B. Kristensen.
Posted Jan 26, 2011 15:52 by Jens B. Kristensen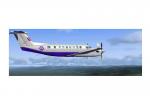 1.34Mb (869 downloads)
This texture pack includes the RAF textures of the King Air aircraft operated by 45(R) squadron at RAF Cranwell. This also includes a .cfg edit to add the King Air 200 to your FSX.
Posted Jan 24, 2011 13:14 by FSX Mods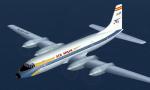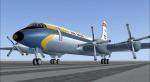 1.21Mb (537 downloads)
Air Spain Textures for Britannia aircraft by Jens Kristensen (required). Textures by Enrique Medal are for FSX only.
Posted Jan 22, 2011 23:03 by Enrique Medal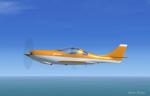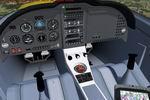 14.03Mb (4582 downloads)
This is Robert Christopher FS9 Flight Simulator Lancair Legacy 2000 Updated for Flight Simulator X . The Legacy provides additional passenger and luggage space as well as increased performance. Using a 310 hp Continental IO-550-N, the Legacy achieves cruise speeds in excess of 276 mph. This beautiful aircraft was painted in orange sunshine using a dynamic technique created by bending the light through the alpha channel this aircraft also has a new 2D and 3D panel using default FSX gauges. All updates and textures by Mark Rooks of RDG Aircraft.
Posted Jan 20, 2011 22:38 by Mark Fireball Rooks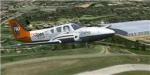 1.78Mb (610 downloads)
Textures for the Virtual Airline FS Open for the Beech Baron 58. Based in Birmingham in the UK FSOpen Virtual Airlines operate flights all over the globe. Visit us at fsopen.co.uk
Posted Jan 17, 2011 17:08 by Paul Humphries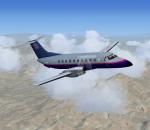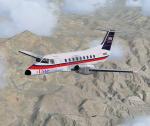 12.65Mb (13059 downloads)
The Brasilia went into service in 1985 and is still giving good service across the world a quarter of a century later. It is a twin turbo-prop commuter airliner with accommodation for 30 passengers. Full package for FSX/SP2 with custom panels and VC, full moving parts and air stairs. Realistic and pleasant flight dynamics. The package includes 4 liveries. Sound package by Aaron Swindle. Model by Jean-Pierre Brisard and Bob May - Premier Aircraft Design.
Posted Jan 17, 2011 13:00 by bob.may@premaircraft.com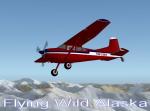 14.31Mb (6590 downloads)
This is an update of the Cessna 185 by JR Lucariny for FSX. This Cessna 185 is painted in the colors scheme of Jim Tweto's Era Airline's Cessna 185. Featured in the new Discovery Channel series Flying Wild Alaska. This airline flies across the frigid Alaskan wilderness and battles the arctic elements to transport supplies and passengers to some of the most inaccessible areas on the planet and it's all in a days work. No VC. Updates and textures by Mark "Fireball " Rooks.
Posted Jan 16, 2011 15:36 by Mark Fireball Rooks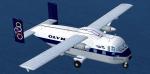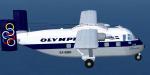 1.94Mb (1139 downloads)
Repaint of Dan Watkins' excellent Short CS-7 Skyvan, showing the external livery of OLYMPIC Airlines. Textures only, requires the model by Dan Watkins.
Posted Jan 16, 2011 09:34 by Enrique Medal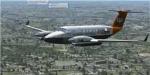 3.58Mb (545 downloads)
This is the new livery for the Virtual Airline FS Open for the King Air 350. Based in Birmingham in the UK FSOpen Virtual Airlines operate flights all over the globe. Visit us at fsopen.co.uk
Posted Jan 15, 2011 09:09 by Paul Humphries