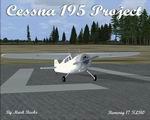 10.69Mb (3657 downloads)
FSX Cessna 195. This is a Repaint of Mike Stone's beautiful Cessna 195 modified For Flight Simulator X . The Cessna 195 is one of the finest classics ever built. With all metal construction, roomy interior, radial engine, and beautiful lines, it is already in an elite class. This Aircraft has been created as a Blank texture project a good starting point for any Cessna 195 Project created with easy to use Bit Maps and easy to follow instructions . Updated panel, flight dynamics and new textures for FSX by Mark Rooks of RSDG Aircraft . 10.69Mb
Posted Jun 25, 2010 17:39 by archive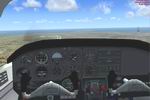 14.07Mb (12613 downloads)
FSX Chincul PA-A-38 Tomahawk Package. A Piper Tomahawk manufactured under license by Chincul S.A. Full aircraft with installer; includes fully functional virtual cockpit and four liveries. See docs for full credits. FSX Comments Gauges/VC: All seem OK. Glass: - not visible. Will update if a fix is found! All else seems OK. This is a great light trainer aircraft FSX Compatible & tested. Thumbnails added by Danny Garnier 14.4MB
Posted Jun 25, 2010 17:39 by archive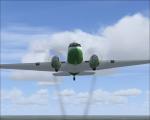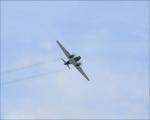 0.15Mb (3315 downloads)
FSX default Douglas DC-3 engine smoke effect. Just add to your FSX default Douglas DC-3. Easy Installation. By Tom Tiedman
Posted Jun 24, 2010 04:58 by Tom Tiedman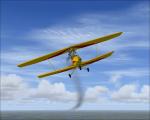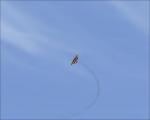 0.19Mb (1683 downloads)
FSX Aviatika MAI-890 Engine Smoke Effect. For the Rotax 912 ultralight engine on the Tim Conrad freeware Aviatika MAI-890 ultralight biplane for FSX, which you must have previously installed. By Tom Tiedman
Posted Jun 24, 2010 00:12 by Tom Tiedman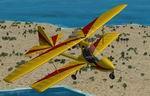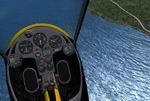 16.57Mb (10089 downloads)
FSX SP-2 Acceleration Aviatika MAI-890 Ultralight Biplane This release comes with 3 paint schemes and paint kit. Model by Tim Conrad.
Posted Jun 23, 2010 09:10 by Chris Evans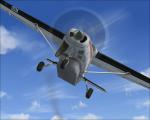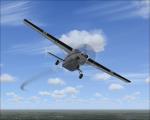 0.18Mb (2027 downloads)
FSX Default Cessna C208B Engine Smoke Effect. Easy Installation. By Tom Tiedman
Posted Jun 23, 2010 07:05 by Tom Tiedman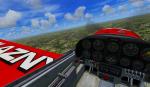 13.24Mb (2340 downloads)
This package contains 4 Zlin Z50L airplanes in liveries of the Polish Aerobatic Team ZELAZNY, designed for Microsoft Flight Simulator X with ServicePack 2 or AccelerationPack. However, it is not said that it won't work without these addons, but you might experience some unexpected issues. The package also contains a new smoke system, dedicated for these Zlins, made in our hands ;) Textures: PSA460 Special Effects: Lesniak17 Copyrights by Piglet's Peculiar Planes & W.G.A.
Posted Jun 19, 2010 15:06 by PSA460 & lesniak17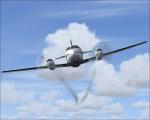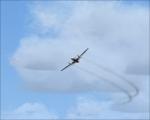 0.84Mb (1036 downloads)
An FSX subtle engine smoke display for the Fairchild Merlin III by Mike Stone. In particular, Gustavo La Cruz' repaints on Simviation FS2004 Props Page 191, which work great for me in FSX SP2 using windows 7, 64 bit. I'm not sure if Merlin III engines smoke or not in real life, but I do enjoy a good engine smoke when I'm flying the computer. Hope you do too! Easy Installation. By Tom Tiedman
Posted Jun 14, 2010 06:03 by Tom Tiedman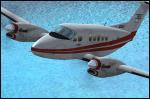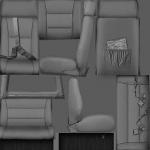 159.95Mb (7375 downloads)
Its been a while but Im still workin for ya. Im running this bird in Vista 32bit FSX Acceleration and it flies great and prompted me to spend hours redoing the interior to give it atmosphere for those of us who like to sit in the back and chill. I have redone all texture colors and 80 pct of interior textures and a couple xtra liveries and bonus onboard pics of Rita Hayworth. Plane is in mostly 32bit textures and can be converted back to dtx3 or dtx5 if needed. Blaq Ace Sims ATL, GA Home of the Busiest airport in America, Hartsfield Jksn
Posted Jun 11, 2010 13:58 by mdgoins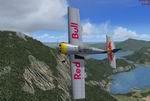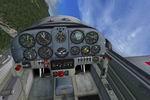 17.09Mb (10351 downloads)
Zlin Z-50 Red Bulls Aerobatic Team Package. The current edition takes account of higher quality textures, new physics of flight and a brand new smoke tracers. And several minor modifications. Full payware quality VC and model. Original model by Tim Conrad.
Posted Jun 7, 2010 06:23 by PSA460