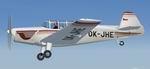 2.15Mb (219 downloads)
Z-126 OK-JHE textures (fixed). Requires the model by Pavel Karásek. Textures by Jozef Košík.
Posted Sep 27, 2010 07:33 by archive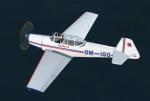 2.34Mb (150 downloads)
The Z-126 OM-IGO Textures - Fixed (there was an error in a aircraft.cfg) Jozef Košík
Posted Sep 27, 2010 07:29 by archive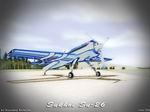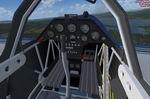 11.73Mb (4559 downloads)
FSX Sukhoi Su-26 Package for FSX. Tested with FSX Acceleration. FSX native model. This is my favourite acrobatic airplane, mostly because of it's manoeuvrability. Detailed cockpit and model. Nice FDs for acrobatic flight: The rudder actually uses the propeller's air to yaw the plane. Video here: http://www.youtube.com/watch?v=vcoYQ9PXjLI Made by Ricardo Batalha. Have fun!
Posted Sep 26, 2010 10:19 by Ricardo Batalha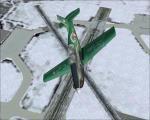 0.41Mb (869 downloads)
Config update for Pilatus PC-7 by Tim Conrad. I have updated almost everything: - weights (emty, max take off) - position of weights (pilot, RIO, pylons) - flight dynamics - volume and position of tanks - parameters of engine (position, fuel flow, time of reaktion, thrust) - contact points (more exactly defined + added some more) - "eye" position and few more details ...
Posted Sep 26, 2010 09:50 by Michal Lubiscak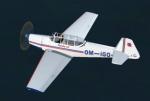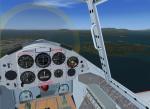 2.36Mb (253 downloads)
Zlin Z 126 Trainer OM-IGO Textures. This aircraft flies in Aeroclub Dubnica in the Slovak republic Zlin Z-126 Trainer for FS9 and FSX Another development from-26 was modernized type Z-126th He has all-metal wing and tail surfaces and other improvements. It first flew 8th October 1953, series production began in 1954. Z-126 is a single-metal two-wing monoplane with seating behind a truck ostruhového type The aircraft is equipped with an engine Minor 4-III, 137th M Management is twofold. Technical data: Wingspan 10.28 m Wing area 14.9 m2 Length 7.42 m Height 2.06 m Empty weight 505 kg Load capacity 260 kg airplane Maximum takeoff weight 765 kg Maximum speed Horizontal. Flight 205 km / h Cruising speed 180 km / h Rate of climb 3 m / s Service ceiling 4750 m Range 600 km. Requires the Zlin 126 model by Pavel Karásek (above). Textures by Jozef Košík.
Posted Sep 26, 2010 08:50 by archive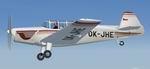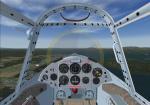 2.15Mb (313 downloads)
Zlin Z-126 Trainer FS2004 and FSX OK-JHE Textures. Requires the model by Pavel Karásek. Textures by Jozef Košík.
Posted Sep 24, 2010 13:00 by archive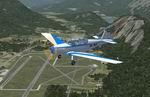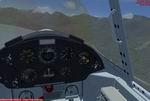 17.46Mb (3664 downloads)
Z-126 Package. Legendary 2-seat trainer with excellent flying and training characteristics powered by Walter Minor 4-III. The Z126 has all-metal wing instead of original wooden wing. Includes VC and compatible with both FS2004 and FSX. Designed by Pavel Karásek.
Posted Sep 24, 2010 12:16 by uploader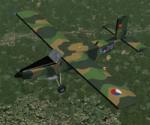 7.46Mb (664 downloads)
Pilatus PC-6C H2 Turbo Porter for FSX by Tim Conrad in a Royal Netherlands Air Force livery. The PC-6C Turbo Porter has been an amazing contribution to the STOL aircraft fleet around the world for decades. It's robust airframe and excellent aerodynamics make the plane very popular for para-drops, but also for supply missions in remote area's throughout the globe. Despite it's age the aircraft is still widely in use. This repaint represents a "what-if" RNLAF PC-6C in 327 Sqn colours based at Zandery, Surinam 1972 (when Surinam was still Dutch territory). You need the excellent freeware PC-6C H2 Turbo Porter by Tim Conrad in order to use this repaint. Enjoy!
Posted Sep 23, 2010 08:54 by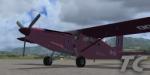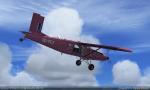 4.61Mb (456 downloads)
Textures only for the PC-6 by Tim Conrad in the colours of the OO-PCV, flown by a Skydivergroup called "Paracentrum Vlaanderen (PCV)" in Schaffen, Moorsele and Zwartberg, Belgium. Made by Marius Krämer.
Posted Sep 23, 2010 08:00 by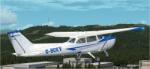 5.80Mb (504 downloads)
This is a repaint of a real world livery for the default Cessna C172, G-BCKV.
Posted Sep 23, 2010 07:31 by L.T. 'patchz' Davis