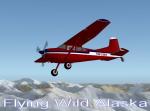 14.31Mb (6608 downloads)
This is an update of the Cessna 185 by JR Lucariny for FSX. This Cessna 185 is painted in the colors scheme of Jim Tweto's Era Airline's Cessna 185. Featured in the new Discovery Channel series Flying Wild Alaska. This airline flies across the frigid Alaskan wilderness and battles the arctic elements to transport supplies and passengers to some of the most inaccessible areas on the planet and it's all in a days work. No VC. Updates and textures by Mark "Fireball " Rooks.
Posted Jan 16, 2011 15:36 by Mark Fireball Rooks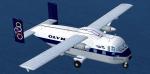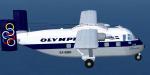 1.94Mb (1146 downloads)
Repaint of Dan Watkins' excellent Short CS-7 Skyvan, showing the external livery of OLYMPIC Airlines. Textures only, requires the model by Dan Watkins.
Posted Jan 16, 2011 09:34 by Enrique Medal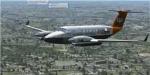 3.58Mb (552 downloads)
This is the new livery for the Virtual Airline FS Open for the King Air 350. Based in Birmingham in the UK FSOpen Virtual Airlines operate flights all over the globe. Visit us at fsopen.co.uk
Posted Jan 15, 2011 09:09 by Paul Humphries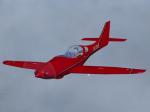 0.01Mb (274 downloads)
FSX/FS9 Reno Air Races Lancair Legacy N54NE alternate red spinner.
Posted Jan 9, 2011 18:13 by Jean-Luc Peters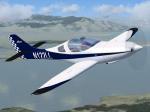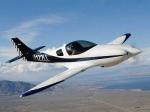 1.02Mb (1332 downloads)
FSX/FS9 N122LL real textures for Robert Christopher's great Lancair Legacy
Posted Jan 9, 2011 17:20 by Jean-Luc Peters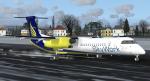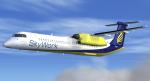 17.89Mb (8205 downloads)
Sky Work Airlines is a small airline service out of Switzerland that serves within and around Europe. This is the colorful new livery as of December 2010. Dash-8-400 model by Dreamwings. Repaint by Myles Camionista.
Posted Jan 8, 2011 22:23 by Myles Camionista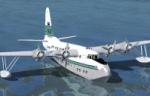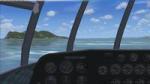 12.56Mb (5056 downloads)
The Solent was a large and powerful flying boat airliner of 1946 built for BOAC and TEAL (Tasman Empire Airways Ltd). The last Solent was retired in 1960. A Solent 3 of BOAC and Solent 4's of TEAL (early and late) and Aquila Airways included. Version 3 model with much better panel and virtual cockpit. For FSX, an FS2004 version is available separately. By Jens B. Kristensen
Posted Jan 5, 2011 14:31 by Jens B. Kristensen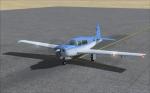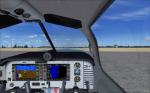 0.02Mb (718 downloads)
Additionnal views ( defined by camera definitions in the aircraft.cfg file ) for the beautiful Mooney by Microsoft. 4 cameras pointing at the aircraft and a total of 6 views in VC mode. See Read me.txt file for very easy installation procedures. Also included is a text file that contains the new camera definitions. Enjoy !
Posted Jan 3, 2011 17:26 by Marc Renaud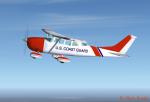 21.82Mb (6839 downloads)
Cessna TU206. This is a Brian C. Selb's Cessna 206 Painted in United States Coast Guard Colors . The Cessna 206 replaced the Cessna 205 of 1962, in a line of aircraft originally produced as utility flying station wagons, descendants of the Cessna 210. Initially known as the Super Skywagon, that name was dropped in 1969, and in 1971 the type was produced as the U206F Stationair, with a new three-bladed prop. Variants included the P206 ("P" for personalized, rather than the standard pressurized), without the cargo door, and with deluxe interior and streamlined wheel spats, and the TU206A, with a turbocharged TSIO-520-C engine. This TU206 turbocharged aircraft includes Brian C. Selb's Gauge Fix for the 3D and 2D panel for FSX .Textures and Updates by Mark " Fireball " Rooks of RDG Aircraft.
Posted Dec 27, 2010 23:40 by Mark Fireball Rooks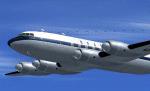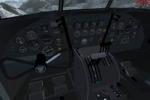 8.49Mb (3297 downloads)
The HP81 Hermes was a British airliner from 1948, used by BOAC for its African routes in the early 1950s, and then by various charter companies for the next 10 years. Five variants are included here: BOAC (early and late), Airwork, Air Safaris and Skyways. Version 2.0 for FSX, an FS2004 version is available separately. By Jens B. Kristensen.
Posted Dec 27, 2010 09:10 by Jens B. Kristensen