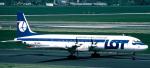 5.21Mb (3484 downloads)
FSX /2004 Ilushin 18D with LOT Polish airlines livery. No VC but very good 2D panel. Whole aircraft . Repaint by Stephen Browning
Posted Feb 3, 2011 16:22 by Stephen Browning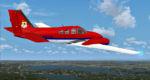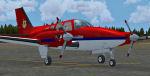 3.54Mb (1112 downloads)
This is a repaint of the default FSX Beechcraft Baron 58 in a fictional livery of the 437th Airlift Wing stationed at KCHS, Charleston AFB, Charleston, South Carolina. Repaint by L.T. 'patchz' Davis.
Posted Feb 2, 2011 05:24 by L. T. 'patchz' Davis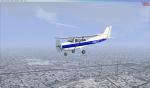 1.90Mb (261 downloads)
Fictional texture for default C172 N22T. Texture by Benjamin Rothstein.
Posted Feb 1, 2011 20:25 by Benjamin Rothstein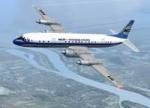 4.04Mb (490 downloads)
IL-18D Malev Air Cargo (HA-MOG) textures only for the FSX/FS9 IL-18D. Malev used this cargo aircraft in the 1970s.
Posted Feb 1, 2011 17:36 by T.Feri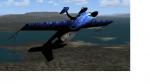 2.30Mb (948 downloads)
Textures for the default FSX Extra 300S. Repaint by Justin Schoen.
Posted Feb 1, 2011 16:16 by Justin Schoen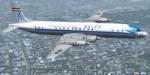 14.82Mb (4473 downloads)
IL-18D for FS2004/FSX Includes five paints, Malev, Cubana de Aviacion old colors, Cubana de Aviacion classic colors, Aerocaribbean and a white template for repainters. This model is a full work and it flight model is very accurate to the real one. Has 2d panel but no VC. Spanish/English manuals. By Edgar Guinart, Malex textures by T.Feri
Posted Jan 31, 2011 16:25 by T.Feri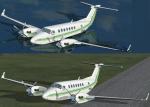 3.69Mb (1659 downloads)
Find the Sullenburger in you! Now you can water land the default King Air 350.
Posted Jan 30, 2011 21:07 by FSROCKS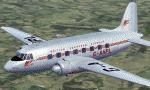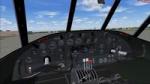 21.98Mb (3354 downloads)
FSX Vickers Viking. Version 1.0. A completely new model of the Vickers Viking, a British airliner of the immediate postwar years.The Viking served with BEA and many other airlines until the middle of the 1960's. Three variants (Viking 1A, 1 and 1B) with textures for BEA (three variants), SAS, DDL, Airwork, BWIA and Indian National Airways are included. This is for FSX; FS2004 users should download Viking_10.zip instead. By Jens B. Kristensen.
Posted Jan 29, 2011 05:30 by Jens B. Kristensen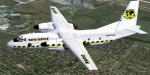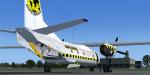 4.94Mb (623 downloads)
Technical Rapid Service Fictional repaint for FS9/FSX An26 (in FS9 not tested)
Posted Jan 28, 2011 14:47 by T.Feri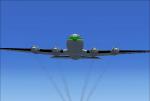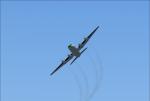 0.16Mb (593 downloads)
FSX compatible engine smoke effects 3-pack for the Jens B. Kristensen freeware FSX Handley Page HP81 Hermes "Hermes_V20X.zip", which you need to have previously installed in FSX. With 8 exhaust ports total, you have your choice of 8 thin smoke trails (2 per engine), 8 thick smoke trails (2 per engine), or simply 4 thick smoke trails (1 per engine). Tested in FSX-SP2 with good results. Easy Installation. By Tom Tiedman
Posted Jan 27, 2011 18:07 by Tom Tiedman