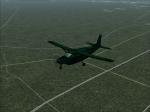 5.62Mb (236 downloads)
Cessna 208B Caravan textures in the colors of the woodland cammo scheme. Best in high mountain places.
Posted Aug 21, 2011 13:38 by FSXMAN

15.84Mb (236 downloads)
A fix for my FSX default Cessna 172 repaint uploaded on 8-20-11. This fixes the texture bleed through which can be seen on the fuselage sides when the sun hits the fuselage while banking. Simply replace the entire "texture.N2878T" folder with this new texture folder. Sorry for the inconvenience. By Tom Tiedman
Posted Aug 21, 2011 09:57 by Tom Tiedman

18.02Mb (245 downloads)
FSX default Cessna 172SP repaint in green and white N2878T textures. 32 bit no mips 2048 x 2048 textures for clarity. Easy installation. By Tom Tiedman
Posted Aug 21, 2011 01:08 by Tom Tiedman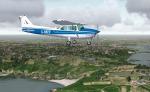 6.19Mb (520 downloads)
This is a texture for the default FSX Cessna 172. It represents one of the aircraft that was used for many years by the Guernsey Aero Club, and in fact I spent many happy hours flying the real aeroplane in the 1980s. Incidentally the scenery is the superb Guernsey Sark and Herm scenery from "Earth Simulations" http://www.earthsimulations.com/guernsey.html Jersey scenery to follow Just as in the real world really :))
Posted Aug 17, 2011 16:03 by Ian Roussel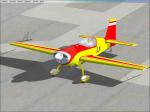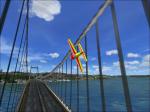 0.85Mb (199 downloads)
Red and Yellow textures for the default FSX Extra 300S.
Posted Aug 7, 2011 01:09 by SERDAR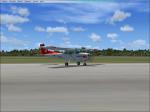 5.74Mb (1204 downloads)
Turkish Airlines textures for the default Cessna 172 Skyhawk SP.
Posted Aug 6, 2011 23:42 by serdar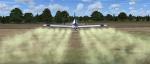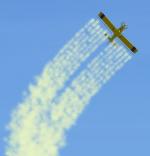 0.69Mb (4437 downloads)
By request, an FSX Air Tractor 802A Crop Duster chemical trails fix for the wonderful freeware Brian Gladden FS9 Air Tractor 802A Crop Duster version when used in FSX, which you must have previously installed in FSX. Changes the nozzle count from 7 per wing to 6 for a more well defined and visually appealing space between chem-trails. Fixes the missing chem-trail in Brian's original release. Offers your choice of four [SMOKESYSTEM] chem-trail coordinates... for FS9 white smoke, FSX white smoke, FSX red smoke, or FSX thin gray smoke. Includes a blue and white repaint texture. Easy installation. By Tom Tiedman
Posted Jul 28, 2011 21:10 by Tom Tiedman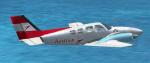 8.73Mb (1630 downloads)
Default Beech Baron 58 in Austrian Airlines Livery. 2 Versions included.
Posted Jul 23, 2011 08:08 by Christoph Stark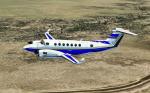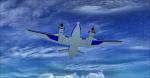 2.31Mb (506 downloads)
This is a custom repaint for the default FSX Beech King Air 350. I made this one as a custom corporate look to add to the other textures already available. I hope those of you who download it enjoy it.
Posted Jul 14, 2011 10:43 by Albert P. Wydeen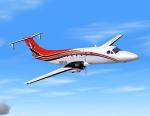 1.18Mb (2304 downloads)
Repaint for the Premier Aircraft Design B1900C in the new livery of ERA Alaska. Suitable for FS9 and FSX. Era Alaska was recently featured on Discovery Channel's 2011 series, "Flying Wild Alaska". Requires prior installation of base files b1900c_2_9.zip or b1900c_2_x.zip Installation instructions included in the zip. By Jean-Pierre Brisard and Bob May-Premier Aircraft Design
Posted Jul 7, 2011 06:24 by Bob May (PAD)