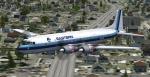 7.85Mb (773 downloads)
FS2004/FSX DC-7B Eastern Airlines "Hockey Stick" livery. The hockey stick livery was the last livery worn by many of Eastern's DC-7B's before retirement. Origional aircraft by Greg Pepper and Tom Gibson. CalClassic DC-7B base package required. Repaint by Dan McManus
Posted May 3, 2010 12:03 by Dan McManus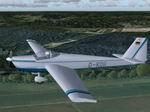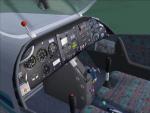 7.88Mb (6166 downloads)
FSX Scheibe SF 25 C - Esslinger Falke - Motorglider "D-KOII" Version 1b, May 2010 Sports a high resolution fully operable virtual cockpit, possibly the first ever choke simulation in FS as well as some seemingly familiar instruments with rather unusual modes of operation, plus audible switches, buttons - and side windows. Full checklist in English and German, almost identical to the real plane's. Flight characteristcs and aircraft operation closely tuned to the real bird. Usable as procedure simulator within the limits of Flight Simulator. By Wolfgang Piper, Mathias Elsaesser and Doug Dawson
Posted May 3, 2010 11:03 by Indigo Blue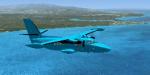 3.76Mb (4238 downloads)
Central American Airways is a small airline in Honduras, Central America. Virtual Cockpit and panel are included. Model by Bence Benedek & Tibor Kokai. Textures by Fernando Pacheco
Posted Apr 27, 2010 22:59 by Fernando Pacheco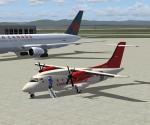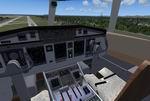 16.32Mb (14741 downloads)
FSX Dornier Do328T 32 seat twin turbo-prop regional airliner. All new model with full moving parts, doors with airstair and animated pilots. Accurate and pleasant flight dynamics. Fully modelled interior. Full documentation including manuals and check/ref lists. Custom panel and VC with digital (glass cockpit) gauges, custom sounds. Complete package for FSX/SP2. Three liveries included, Sun-Air Denmark (BA),Central Mountain Air (Canada)& AMSA (Australia) . More liveries and paint kit available at www.premaircraft.com By Jean-Pierre Brisard and Bob May - Premier Aircraft Design.
Posted Apr 25, 2010 18:49 by bob.may@premaircraft.com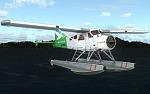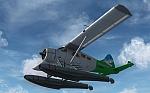 2.56Mb (1267 downloads)
FSX DeHavilland Beaver West Coast Air textures. Textures only for the default DeHavilland Beaver.
Posted Apr 23, 2010 18:45 by Mike Graybeal (TRflyman01)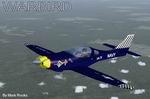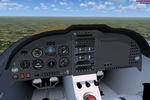 14.19Mb (3301 downloads)
This is Robert Christopher 2004 Flight Simulator Lancair Legacy 2000 Modified and updated completely for Flight Simulator X. Lancair was Founded in 1984 by Lance Neibauer, Lancair has become one of the most successful kit manufacturers in the world. This Aircraft created to the specs of the Lancair IV Turbo Prop Model With a Top speed of 325 Knots. This Aircraft has a new 2D and 3D panel using default gauges. This beautiful little aircraft is painted in WWII NAVY Warbird scheme .All Modifications and textures by Mark Rooks of RDG Aircraft.
Posted Apr 22, 2010 02:55 by admin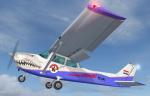 4.49Mb (1370 downloads)
New Texture for the default FSX Cessna 172, feauturing the Paraguayan Flag and both coats of arms. Special thanks to Luis Lopez for his "Shark Teeth texture"
Posted Apr 20, 2010 14:29 by Jorge Caceres Bozzano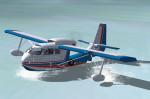 3.60Mb (5422 downloads)
Republic RC-3 "SuperBee" Amphibian This is the famous Republic SeaBee with performance modifications. Lycoming GO-480 315 hp engine, 3 blade fully reversible Hartzell propeller, wing tip extensions. Complete package for FSX/SP2 with full moving parts, 2D and VC panel, check and ref lists. A real fun plane, flies and floats beautifully. By Jean-Pierre Brisard and Bob May - Premier Aircraft Design.
Posted Apr 19, 2010 06:11 by bob.may@premaircraft.com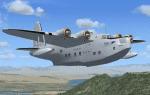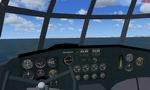 7.07Mb (7625 downloads)
FSX Short Hythe. The Short Hythe was a civil conversion of the Short Sunderland III patrol flying boat of WW2 fame. A number of Sunderlands served BOAC from 1943, and 22 of them were converted to proper airlines in 1946. Many of them were taken over by Aquila Airways in 1948-49, and served into the 1950's. VC included. For FSX only, FS2004 users should download Hythe_V10.zip instead. By Jens B. Kristensen
Posted Apr 18, 2010 07:12 by Jens B. Kristensen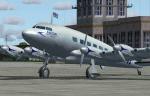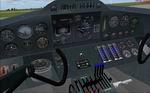 13.88Mb (9334 downloads)
FSX De Havilland DH.91 Albatross. A beautiful, 4-engined British airliner of 1938, used by Imperial Airways and BOAC. Predecessor of the famous DH.98 Mosquito fighter-bomber of WW2. Version 3 model, with more accurate panel and virtual cockpit, and other improvements. For FSX only, FS2004 users should download DH91_V30.zip instead. By Jens B. Includes VC. Kristensen
Posted Apr 18, 2010 07:04 by Jens B. Kristensen