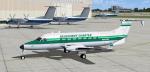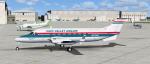 19.75Mb (4354 downloads)
FSX Beech 1900D. This is the Henry Tomkiewicz freeware Beech 1900D made flyable in FSX by adding the default King Air 350 2d panel (no VC) and sound. Contains 7 repaints (six passenger and one freight) and the original Tomkiewicz blank model which is flyable as well. Easy installation. Compiled and painted by Tom Tiedman.
Posted May 26, 2011 21:22 by Tom Tiedman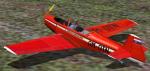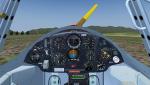 1.98Mb (583 downloads)
Zlin Z-326 first flew in 1957. Series production was in the years 1959 - 1968 and produced 420 pieces. Zlin Z-326 was exported to 25 countries around the world. Z-326 is the first version with rectratable gear. Technical Data: Wingspan 10.59 m Length 7.83 m Max. takeoff weight 975 kg Max. speed 320 km/h
Posted May 26, 2011 12:57 by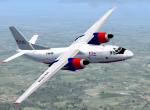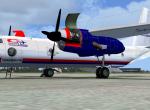 3.88Mb (2075 downloads)
City Line Hungary - repaint for Antonov AN-26 FSX/FS 2004. Original model by V. Zhyhulskiy.
Posted May 26, 2011 08:44 by T.Feri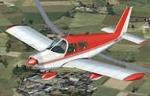 13.17Mb (5716 downloads)
Piper Cherokee 180 for FSX. Native FSX model. Uses the default Mooney 2d panel. VC coming soon.
Posted May 23, 2011 18:06 by NR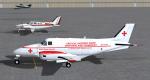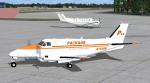 9.43Mb (1492 downloads)
FSX/FS2004 Beech 99 Cargo repaint textures 8-pack for the FSX/FS2004 Premier Aircraft Design freeware Beech 99 Passenger/Cargo package, which you must have previously installed in FSX or FS2004. Eight cargo repaint textures representing U.S. East Coast, West Coast, Caribbean, Scandinavia, Alaska, Medical Trauma, and a blank white model for easy painting. Engine smoke available for those who like to smoke. Easy installation. Repaints by Tom Tiedman.
Posted May 21, 2011 06:19 by Tom Tiedman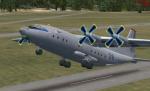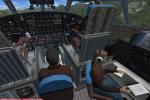 59.38Mb (12690 downloads)
Antonov An-12 BK (Cub) adapted for FSX. The Antonov An-12 (NATO reporting name: Cub) is a four-engined turboprop transport aircraft designed in the Soviet Union. It is the military version of the Antonov An-10. GMax model, complete animation, detailed worker VC with 3D by crew and animation co-pilot. 8 versions of textures, panel and gauges, view from a cabin of the navigator. Effects. Paint-Kit. Detailed manual is applied. It is necessary to read manual!All credit for this superb aircraft to Vladimir Zhyhulskiy (model, 2D panel,VC, gauges,textures, effects), Dmitriy Smirnov. Panel modification to avoid bad gauge errors. Texture thumbnails added. Small mods for FSX by Danny Garnier.
Posted May 19, 2011 11:21 by Garnier D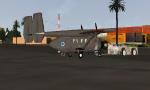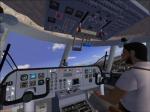 3.93Mb (2501 downloads)
FS2004 IAI 201 Arava. Israel Aircraft Industries IAI 201 Arava in the colors of Argentinian CATA Linea Aerea. Model designed in GMAX includes reflective textures and a very detailed VC with full passenger cabin and many custom animations such as working windshield wipers, full suspension, double slotted fowler flaps and more. Victor M. Astiz , painted Sergio Cohn
Posted May 19, 2011 10:04 by Sergio Cohn

1.87Mb (925 downloads)
Zlin Z-526 OK-EHO a private airplane, which flies in the Aero Club Hranice na Morave of Czech Republic Currently it flies OK-EHO in another coloring OK-EHO Zlin Z-526M textures. Requires the Zlin 526 by Pavel Karasek. for FS9 and FSX About real plane Zlin Z-526F is Czechoslovak sports and training plane. It's intended for basic and for advanced training, for aerobatics training, and also for glider's towage. The first prototype flew in 1964. Zlin Z-526F is metal with chintz cover, two seat, single engine, low-wing monoplane, with tandem seats. It's powered by engine M-137A with power 180HP. The propeller is metal, two blade, with automatic adjustment. Technical data Wingspan: 10,596 m. Length: 8,0 m. Height: 2,06 m. Wing surface: 15,451 m2 Empty weight: 675 kg. Max. take off weight: 975 kg. Vmax : 304 km/h Vmin : 90 km/h Vclimb : 6,0 m/s G load factor: +6,0 -3,0 G Engine type: M-137A Output: 180 HP Propeller type: V-503A automatic, metal
Posted May 17, 2011 06:13 by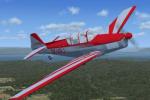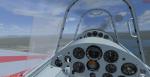 3.97Mb (6170 downloads)
FSX/FS2004 Zlin Z-526M Package. Zlin Z-526 first flew in 1965. Series production was in the years 1969 - 1974 and produced 172 pieces. Zlin Z-526 was exported to many countries around the world. In this version there was a change in fuel and oil installation, the aircraft was manufactured in two versions of Z-526F (with engine Avia M-137) and Z-526L (Lycoming engine). Some machines Z526M were equipped with M-137A engine and are similar to the original version Z-526F. Model includes full flyable VC for FS9 and FSX. Model by Pavel Karasek
Posted May 17, 2011 05:58 by archive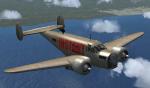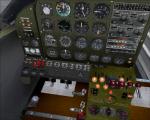 24.99Mb (3807 downloads)
The package include a new FSX civilian Beech A-11 VC and textures set (requires the A11 by Milton Shupe - at11pkg2.zip) with another optional VC and livery and a reworked VC. This reworked VC contains new radio, navigation and autopilot gauges and provides a new accurate and strict engine starting procedure. To make installation easier the package is arranged as a set of two standalone aircraft. This version includes the updates.
Posted May 17, 2011 04:27 by Vladimir Gonchar