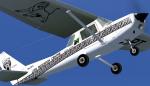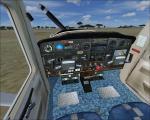 3.77Mb (585 downloads)
FSX Cessna 152 from the real world Lion Research Centre,(tre), serving the Serengeti, and located in Seronera, Tanzania. Not to be confused with the real world Lion Research Center,(ter), located at the University of Minnesota (because Minnesota is crawling with lions, you know). Does the Lion Research Centre really have a Cessna 152 'Cat Tracker One'? They do now! Textures only for the Just Flight/FS Insider freeware Cessna 152 for FSX, which you must have previously installed. Easy Installation. By Tom Tiedman
Posted Oct 16, 2010 05:49 by Tom Tiedman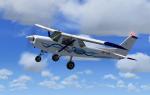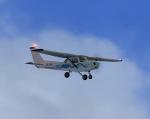 2.59Mb (724 downloads)
FSX freeware C152 from JustFlight in Aeroklub Kujawski Inowroclaw, Poland, SP-KHL textures. Paint by Artur Wojciechowski.
Posted Oct 15, 2010 16:40 by Artur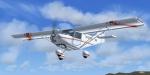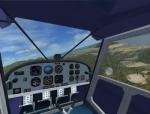 6.54Mb (6420 downloads)
FSX/FSX sp-2 - acceleration- I.C.P. Savannah UltraLight (File version 3.8) The ICP Savannah is one of the top selling ultralights in Europe. It is dependable and easy to fly. Its STOL performance makes it easy to operate from any airfield. The Savannah is also a very good airplane for cross-country flights during which one can appreciate its great stability. Full package includes: Aircraft,Textures and panel: Massimo Taccoli FD files : Dennis Seeley Gauges : Dennis Seeley & Massimo Taccoli Sounds : Modified from original by Mike Hambly
Posted Oct 15, 2010 10:29 by Massimo Taccoli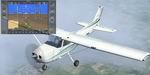 5.24Mb (657 downloads)
Textures only for the default C172. Represents the real life NS AViation Cessna 172 N2434T in Pembroke Pines, Florida. You may need to omit the Tail number info in FSX load menu otherwise you'll see jumbled tail numbers.
Posted Oct 14, 2010 18:09 by Gabe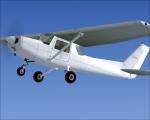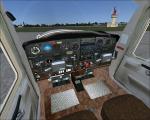 2.53Mb (696 downloads)
FSX Cessna 152 flyable blank white textures for the Just Flight/FS Insider freeware Cessna 152 for FSX, which you must have previously installed. If you want to paint it, there are some vertical and horizontal panel seams already in place that line up precisely with each other from texture to texture, so they can serve as accurate reference points for quick and easy repaint planning and painting. Used as a starting point for a recent repaint, it seemed a waste to just delete them after finishing, so I offer them up to anyone who wants to mess around with them. Have fun! Flies nicely in FSX-SP2. Easy installation. By Tom Tiedman
Posted Oct 14, 2010 02:58 by Tom Tiedman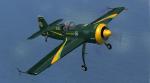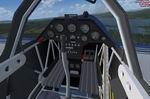 10.62Mb (2748 downloads)
Ricardo Batalha's Su-26 repainted as another Formula one team , this time its Lotus. This is the complete package. Repaint by Stephen Browning
Posted Oct 13, 2010 13:40 by StephenBrowning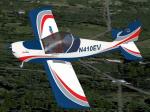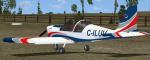 2.85Mb (1034 downloads)
Update of Oskari Syynimaa and Hans Pålsson excellent EV97 Eurostar to the Evektor Sportstar VLA, including two North-American real textures based on a Stano Novak repaint.
Posted Oct 13, 2010 05:11 by Jean-Luc Peters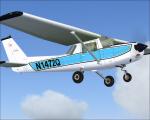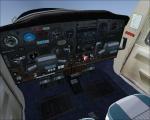 3.21Mb (1159 downloads)
FSX Cessna 150L real world N1472Q. Re-visiting the N1472Q repaint originally done for the FS2004 Fravin Cessna 150L. Due to the Fravin model's inability to display the gauges properly in FSX-SP2, this '72 Queenie' repaint is offered for the 'Just Flight/FS Insider' freeware FSX Cessna 152, which you must have previously installed in FSX, and whose gauges work nicely in FSX-SP2. Easy installation. By Tom Tiedman
Posted Oct 12, 2010 23:06 by Tom Tiedman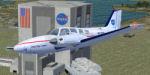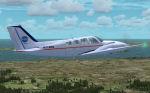 5.87Mb (947 downloads)
This is a repaint of the default Baron 58 Garmin G1000 in a fictional NASA/Wild Blue Yonder texture. Preview: http://205.252.250.26/cgi-bin/yabb25/YaBB.pl?num=1286618510
Posted Oct 9, 2010 06:57 by L. T. 'patchz' Davis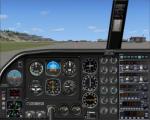 8.85Mb (4598 downloads)
FS2004/FSX Transgabon BN-2 Islander. Repaint in Transgabon livery of Marcel Khunt's Britten Norman BN2 for FSX and FS2004. Aircraft is complete and the 2D panel has been slightly enhanced. By Jacques Vallcaneras.
Posted Oct 6, 2010 11:11 by Jacques Vallcaneras