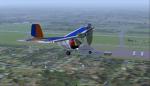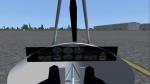 9.16Mb (2888 downloads)
The Flightstar II SC is a single seat ultralight capable of flying on wheels or floats. Model by Ian Shelton. Updated for FSX by John Hauck.
Posted Apr 11, 2011 09:49 by John Hauck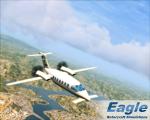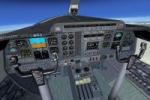 36.07Mb (19735 downloads)
Piaggio P180 Avanti for FSX Acceleration and P3D. Originally designed by Mario Noriega, FSX conversion by Eagle Rotorcraft Simulations. Model designed in gmax and has FSX self shadowing, 11 reflective texture sets from the FS2004 release, specular mapping, bump mapping, lightmaps, custom sound suite and more. Designed for FSX Acceleration only. Tested in Windows Vista and Windows 7 under DX9 and DX10 Preview with no issues. Released with the kind permission from Mario Noriega.
Posted Apr 10, 2011 22:14 by George A.Arana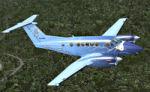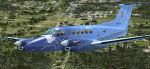 8.28Mb (822 downloads)
This is a repaint for the AFG Super King Air 300 in a fictional Storm Chaser livery. Repaint by L.T. 'patchz' Davis
Posted Apr 9, 2011 15:16 by L. T. 'patchz' Davis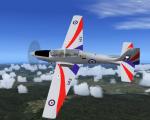 4.84Mb (821 downloads)
FS2004/FSX RAF Tucano 2011 Display Textures only. Requires the Simshed Tucano package. Works in FSX and FS2004.
Posted Apr 9, 2011 14:00 by UKMIL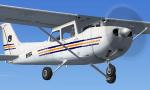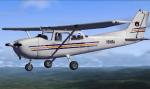 5.67Mb (533 downloads)
Repaint of the default Cessna 172. Auburn University uses several Cessna Skyhawks in its professional flight training program. This is the paint scheme featured on its Cessna 172-R models. Painted by R.E. Wyman.
Posted Apr 9, 2011 03:33 by R.E. Wyman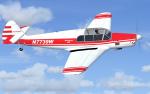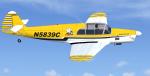 10.42Mb (1185 downloads)
FS2004/FSX Messerschmitt-Farnsworth 108 repaint textures 5-pack for the Guenter Kraemer freeware FS2004 Me108 B-1 Taifun, which you must have previously installed in FS2004 or FSX. Built under license to Messerschmitt by the Farnsworth Fictional Aeroplane Company, these five uniquely original yet nearly completely identical Farnsworth 108 models strive to deliver maximum airborn excitement while maintaining the meek, mild handling and performance traits we weekend throttle jockeys have come to crave in our civil aviation machines. What? Easy installation. By Tom Tiedman
Posted Apr 6, 2011 06:37 by Tom Tiedman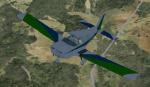 3.74Mb (208 downloads)
Textures for the Tim Piglet Conrad's AA-5A Cheetah package for FSx and FS2004.
Posted Apr 5, 2011 18:20 by Benjamin Bookman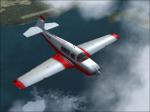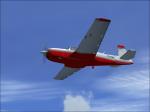 2.24Mb (910 downloads)
This is one of my first tries at repainting an airplane. It is the FSX default black and white Mooney Bravo painted with a red underside.
Posted Apr 5, 2011 17:53 by Benjamin Bookman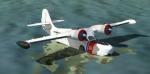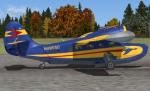 0.11Mb (2868 downloads)
Some original views reworked and additional views ( defined by camera definitions in the aircraft.cfg file ) for the beautiful Grumman Goose G21A by Microsoft. 6 cameras pointing at the aircraft and 1 additionnal view inside the aircraft. See Read me.txt file for very easy installation procedures. Also included is a text file that contains the new camera definitions. Enjoy !
Posted Apr 2, 2011 21:44 by Marc Renaud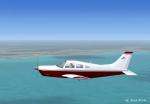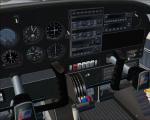 16.13Mb (6622 downloads)
This is Hauke Keitel's Piper PA28-201 Updated for Flight Simulator X. This Aircraft has been updated with new flight dynamics to match the performance of a real of a Piper PA28 201R-T " Turbo Arrow" circa 1977 - 1980. This Aircraft package has a new 2D and VC cockpit with a New GPS and new effects. Textures and updates By Mark " Fireball " Rooks of RDG Aircraft
Posted Mar 29, 2011 22:30 by Mark Fireball Rooks