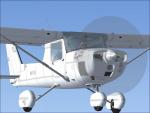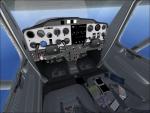 6.17Mb (1107 downloads)
FSX/FS2004 Cessna 150 Aerobat Paint Kit textures only for the Fravin Cessna C150L available at www.fs-tutorials.com. Simple white beginner / novice / child friendly textures, labeled for clarity, including already installed gray cabin interior. Made with your computer's default "MS Paint" program in mind. Nice paints in hours not weeks. Easy directions. By Tom Tiedman (External link - please report if broken)
Posted Apr 4, 2010 05:23 by Tom Tiedman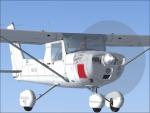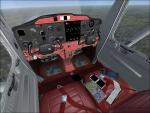 6.49Mb (1102 downloads)
FSX/FS2004 Cessna 150 Commuter Paint Kit textures only for the Fravin Cessna C150L available at www.fs-tutorials.com. Simple white beginner / novice / child friendly textures, labeled for clarity, including already installed red cabin interior. Made with your computer's default "MS Paint" program in mind. Nice paints in hours not weeks. Easy directions. By Tom Tiedman (External link - please report if broken)
Posted Apr 4, 2010 05:11 by Tom Tiedman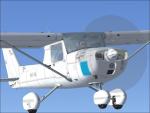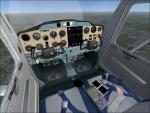 6.63Mb (1724 downloads)
FSX/FS2004 Cessna 150 Commuter Paint Kit textures only for the Fravin Cessna C150L available at www.fs-tutorials.com. Simple white beginner/novice/child friendly textures, labeled for clarity, including already installed blue cabin interior. Made with your computer's default "MS Paint" program in mind. Nice paints in hours not weeks. Easy directions. By Tom Tiedman (External link - please report if broken)
Posted Apr 4, 2010 04:56 by Tom Tiedman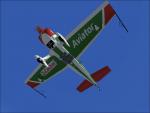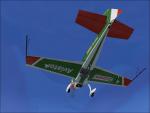 2.22Mb (1465 downloads)
Textures only for the default Extra 300s.
Posted Apr 1, 2010 16:05 by Daniel Wanvig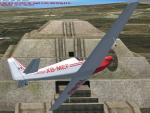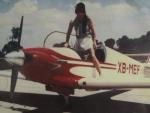 0.37Mb (333 downloads)
Textures for the one and only Mexican registered Fournier RF4-D. Kazunori Ito's original model and on Simviation available updates needed.
Posted Apr 1, 2010 11:22 by Jean-Luc Peters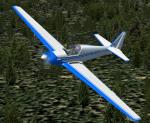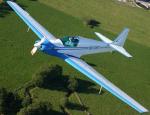 0.42Mb (418 downloads)
Swedish textures only SE-XST for Kazunori Ito's updated Fournier RF4-D
Posted Mar 30, 2010 04:54 by Jean-Luc Peters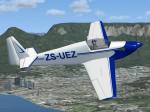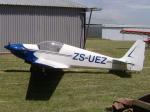 0.47Mb (353 downloads)
South African Textures ZS-UEZ for Kazunori Ito's updated Fournier RF4-D
Posted Mar 29, 2010 16:14 by Jean-Luc Peters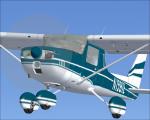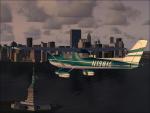 12.15Mb (1206 downloads)
FSX/FS2004 Cessna 150L texture only for Fravin's C150L available at www.fs-tutorials.com. This Cessna 150L sports a deep ocean blue factory paint commonly found on the 1973 models, nearly identical to the factory paint found on many 1972 models, but with some details added to the lower stripe near the cowl and two white stripes added just forward of the rear window. Cessna's attempt to zazz it up a bit for the new model year. Repaint by Tom Tiedman
Posted Mar 28, 2010 03:12 by Tom Tiedman
4.62Mb (1564 downloads)
It's a fix to FSX Beech C-45H Expeditor cargo plane (above).The fix includes some corrections in a texture file (fuse_t.bmp - right spelling for the word "FREIGHT"), modified panel (new electric switches and modifications to panel backgrounds). I also included landing lights reflection effects from the original D18S package.
Posted Mar 22, 2010 21:18 by Vladimir Gonchar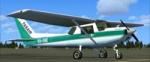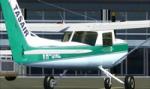 3.31Mb (1509 downloads)
Photorealistic textures for Just Flight's freeware C152 in Tasair colors. Tasair is based in Hobart Tasmania and provides flight training and charter flights around the state. Requires the free Cessna 152 from Just Flight (Follow link below to download) Author: "Frequent Flyer"
Posted Mar 22, 2010 04:36 by Matthew Devenish