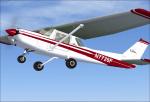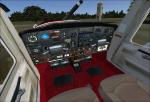 2.50Mb (1153 downloads)
FSX Cessna 150 repaint textures in a new red and white paint job with matching interior for N7726F, a real world 1966 Cessna 150F that Col. Steve soloed in 40 years ago, for the 'Just Flight' FSX freeware Cessna 152, which you must have previously installed in FSX. Easy installation. By Tom Tiedman
Posted Oct 24, 2010 08:28 by Tom Tiedman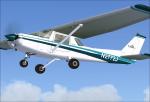 2.58Mb (797 downloads)
FSX Cessna 150 repaint textures N2772J in blue and white with matching interior for the 'Just Flight' FSX freeware Cessna 152, which you must have previously installed in FSX. Easy installation. By Tom Tiedman
Posted Oct 23, 2010 01:59 by Tom Tiedman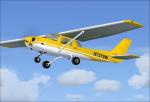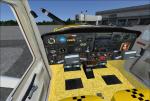 2.46Mb (720 downloads)
FSX Cessna 150 Commuter N7279W yellow and white repaint textures with matching interior for the 'Just Flight' FSX freeware Cessna 152, which you must have previously installed in FSX. Easy installation. By Tom Tiedman
Posted Oct 22, 2010 09:02 by Tom Tiedman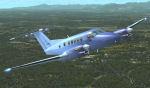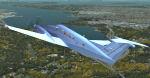 8.18Mb (387 downloads)
This is a repaint in a fictional private livery for the AFG B300. Hope you like it. Preview: http://www.simviation.com/phpupload/uploads/1287743209.jpg
Posted Oct 21, 2010 14:49 by L. T. 'patchz' Davis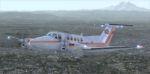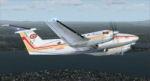 7.27Mb (338 downloads)
This is a repaint for the FSX version of AFG's Beechcraft B300 in a fictional livery based on the old Beechnut chewing gum. Hope you like it. Preview: http://www.simviation.com/yabbuploads/CBN071510d.jpg
Posted Oct 21, 2010 03:44 by L. T. 'patchz' Davis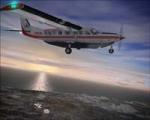 1.46Mb (939 downloads)
Textures for the default FSX C208 Cessna Caravan. N25JA is operated by Grant Aviation based in Anchorage, AK. This Caravan can usually be seen operating between Anchorage and Kenai.
Posted Oct 17, 2010 18:47 by Gerald New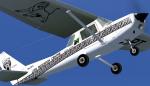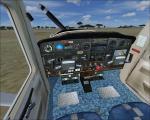 3.77Mb (592 downloads)
FSX Cessna 152 from the real world Lion Research Centre,(tre), serving the Serengeti, and located in Seronera, Tanzania. Not to be confused with the real world Lion Research Center,(ter), located at the University of Minnesota (because Minnesota is crawling with lions, you know). Does the Lion Research Centre really have a Cessna 152 'Cat Tracker One'? They do now! Textures only for the Just Flight/FS Insider freeware Cessna 152 for FSX, which you must have previously installed. Easy Installation. By Tom Tiedman
Posted Oct 16, 2010 05:49 by Tom Tiedman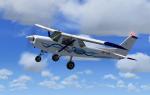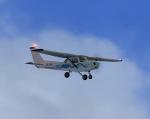 2.59Mb (729 downloads)
FSX freeware C152 from JustFlight in Aeroklub Kujawski Inowroclaw, Poland, SP-KHL textures. Paint by Artur Wojciechowski.
Posted Oct 15, 2010 16:40 by Artur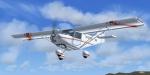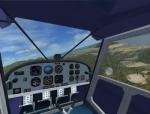 6.54Mb (6489 downloads)
FSX/FSX sp-2 - acceleration- I.C.P. Savannah UltraLight (File version 3.8) The ICP Savannah is one of the top selling ultralights in Europe. It is dependable and easy to fly. Its STOL performance makes it easy to operate from any airfield. The Savannah is also a very good airplane for cross-country flights during which one can appreciate its great stability. Full package includes: Aircraft,Textures and panel: Massimo Taccoli FD files : Dennis Seeley Gauges : Dennis Seeley & Massimo Taccoli Sounds : Modified from original by Mike Hambly
Posted Oct 15, 2010 10:29 by Massimo Taccoli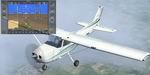 5.24Mb (659 downloads)
Textures only for the default C172. Represents the real life NS AViation Cessna 172 N2434T in Pembroke Pines, Florida. You may need to omit the Tail number info in FSX load menu otherwise you'll see jumbled tail numbers.
Posted Oct 14, 2010 18:09 by Gabe