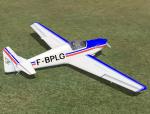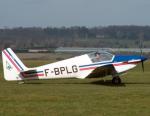 0.38Mb (682 downloads)
Fournier RF4-D French livery: F-BPLG, formerly Aéroclub Dassault, Chavenay
Posted Feb 21, 2010 13:45 by Jean-Luc Peters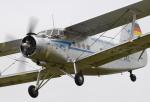 2.31Mb (2481 downloads)
FS2004 and FSX Antonov AN-2T orignal model by: Tim Conrad
Posted Feb 18, 2010 12:37 by Holger Türke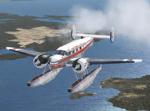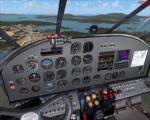 28.94Mb (5212 downloads)
This is a FS2004 Beech D18S Floatplane by Milton Shupe, fully adopted for use with FSX and presented in the livery of The Rusty Myers Flying Service ltd. The Rusty Myers fleet provides transport for people and supplies for the Rusty Myers remote outposts located in the Wabakimi Provincial Park area (Ontario, Canada).
Posted Feb 17, 2010 23:06 by Vladimir Gonchar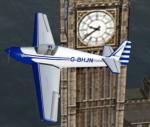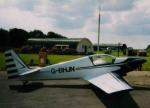 0.41Mb (440 downloads)
UK registered Fournier RF4-D: G-BHJN, old livery. Adds missing thumbnail and removes superfluous files. (apologies for error)Kazunori Ito's original model, FSX update package and panel patch required. Panel Patch above.
Posted Feb 17, 2010 16:12 by Jean-Luc Peters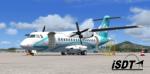 4.11Mb (3401 downloads)
Textures only for the iSDT ATR-42 in the colours of Air Dolomiti, an italian airline. By Marius Krämer.
Posted Feb 17, 2010 13:28 by Marius Krämer

10.41Mb (12486 downloads)
ANTONOV An-26 for FS9/FSX. Known multi-purpose Russian transport, which continues to fly in many countries of the world. This model formed with the purpose to create a full package of this airplane including in-depth VC and capability of activity simultaneously in FS9 and FSX. The special attention I is specially made for the fans of transport aircraft - has given to development in-depth VC and animation. Model, 2Dpanel, xml-gauges, VC-effects, 4 textures, 3D crew. In-depth manual is applied, necessarily read. Juan Carlos Gregori
Posted Feb 17, 2010 09:12 by Juan Carlos
20.86Mb (3784 downloads)
Antonov An-2 for FSX SP2/Acceleration (wheel and ski version) Legendary multi-purpose Russian biplane. Complete with VC. Autor - juancarlos. Sound/Gauges Correction / Engine / all known updates Ground handling & more Regional service in Cuba
Posted Feb 17, 2010 08:59 by Juan Carlos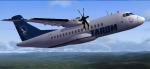 1.03Mb (2457 downloads)
TAROM textures only for the ATR 42-500 by Sánchez-Castañer and updated for FSX by Danny Garnier
Posted Feb 17, 2010 04:45 by kenutzu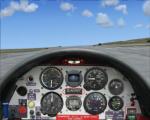 4.23Mb (1096 downloads)
This patch adds three missing gauges in the panels of the Fournier RF4-D for FSX.
Posted Feb 16, 2010 13:11 by Jean-Luc Peters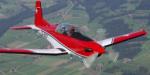 1.17Mb (2111 downloads)
Swiss Aerobatics Team Pilatus PC-7 Skin. For the PC-7 Peregrines above. Credits to the 3D Model designer Tim "Piglet" Conrad. One of my FS heroes!
Posted Feb 14, 2010 02:09 by Karl Meindl