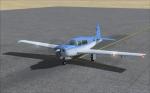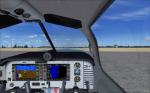 0.02Mb (723 downloads)
Additionnal views ( defined by camera definitions in the aircraft.cfg file ) for the beautiful Mooney by Microsoft. 4 cameras pointing at the aircraft and a total of 6 views in VC mode. See Read me.txt file for very easy installation procedures. Also included is a text file that contains the new camera definitions. Enjoy !
Posted Jan 3, 2011 17:26 by Marc Renaud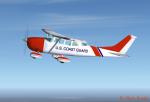 21.82Mb (6874 downloads)
Cessna TU206. This is a Brian C. Selb's Cessna 206 Painted in United States Coast Guard Colors . The Cessna 206 replaced the Cessna 205 of 1962, in a line of aircraft originally produced as utility flying station wagons, descendants of the Cessna 210. Initially known as the Super Skywagon, that name was dropped in 1969, and in 1971 the type was produced as the U206F Stationair, with a new three-bladed prop. Variants included the P206 ("P" for personalized, rather than the standard pressurized), without the cargo door, and with deluxe interior and streamlined wheel spats, and the TU206A, with a turbocharged TSIO-520-C engine. This TU206 turbocharged aircraft includes Brian C. Selb's Gauge Fix for the 3D and 2D panel for FSX .Textures and Updates by Mark " Fireball " Rooks of RDG Aircraft.
Posted Dec 27, 2010 23:40 by Mark Fireball Rooks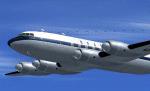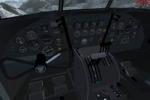 8.49Mb (3372 downloads)
The HP81 Hermes was a British airliner from 1948, used by BOAC for its African routes in the early 1950s, and then by various charter companies for the next 10 years. Five variants are included here: BOAC (early and late), Airwork, Air Safaris and Skyways. Version 2.0 for FSX, an FS2004 version is available separately. By Jens B. Kristensen.
Posted Dec 27, 2010 09:10 by Jens B. Kristensen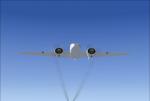 0.07Mb (480 downloads)
FSX-SP2 compatible prop texture and engine smoke effect for the Brian Gladden FS2004 Beech 18 Volpar when used in FSX, which you must have previously installed in FSX. Easy installation. By Tom Tiedman
Posted Dec 26, 2010 01:12 by Tom Tiedman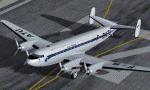 9.84Mb (4778 downloads)
Version 1.0 December 2010. A french airliner of the immediate postwar years, the Languedoc served Air France and a few other airlines until the end of the 1950's. Textures for Air France, LOT (Polish Airlines) and Aviaco (Spain) are included. This is for FSX; an FS2004 version is available seperately. By Jens B. Kristensen.
Posted Dec 22, 2010 05:16 by Jens B. Kristensen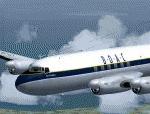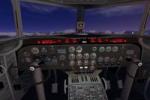 15.65Mb (10546 downloads)
The Argonaut and the North Star were Merlin-engined version of the Douglas DC-4. A total of 71 were produced by Canadair. In Canada it was called the North Star and was used by airlines and the RCAF. 22 Argonauts were delivered to BOAC 1949-1950, and they later had long careers with other operators like British Midland and charter companies. This package contains most versions. Version 3 model by Jens B. Kristensen. For FSX/P3D only, an FS2004 version is available seperately
Posted Dec 17, 2010 06:04 by Jens B. Kristensen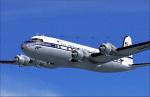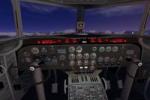 33.35Mb (20891 downloads)
This base package includes 24 colour schemes covering the period 1942-2006, including Pan American, USAAF, SAS, Loftleidir, Buffalo Airways and many others. Version 3.0 model for FSX, with improved flight dynamics, more accurate panel and improved detail in the virtual cockpit. Model by Jens B. Kristensen. For FSX only, an FS2004 version is available seperately.
Posted Dec 17, 2010 05:35 by Jens B. Kristensen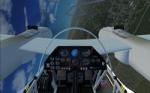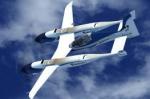 25.71Mb (6140 downloads)
The Scaled Composites Pond Racer (Company designation Model 158) was a twin- engine twin-boom aircraft developed for Bob Pond by Burt Rutan. The Pond Racer has been a favorite of mine since it graced the cover of Popular Mechanics in the early 1990's while I was a teenager. I've always had a fascination with the aircraft, from its graceful lines to its distinctive engine sounds. I hope you enjoy this model as much as I've enjoyed building her. The Pond is my first aircraft design for Flight Simulator, even with its modeling shortcomings; I think you'll enjoy her also. She was built over the course of several months while I was stationed in Iraq with the US Army. It was a way for me to pass the time. If you like the Pond Racer, please feel free to contact me and let me know. Model/Panel/Sound by Blake Melancon Flight Dynamics by Travis Fitzpatrick
Posted Dec 13, 2010 08:58 by Chris Evans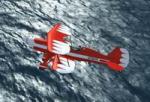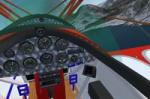 7.08Mb (5438 downloads)
300 hp Starduster for FSX. This is a more powerful version of my Stolp Starduster. The Stolp Starduster Too SA300 is a two seat, conventional landing gear equipped homebuilt biplane. Includes full moving parts, virtual Cockpit and 2 paint schemes. FS2004 Model by Darrell Wilson. Updated for FSX by Chris Evans.
Posted Dec 12, 2010 08:59 by Chris Evans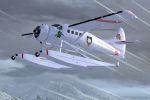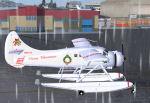 1.03Mb (616 downloads)
This is a repaint for Eugene Heyart's DHC3 PZL Amphibian in Christmas textures. Though the model is for FS2004, it works in FSX. These textures will work in both FSX and FS2004. Merry Christmas, patchz
Posted Dec 9, 2010 04:48 by L. T. 'patchz' Davis