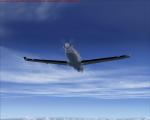 29.66Mb (17176 downloads)
AFGs terrific Pilatus PC 12 with FSX modded panel. I've created new VC and 2d panel layouts with default FSX gauges and new textures. It wasn't possible to make an exact PC12 panel with these, so its more of an artists impression. My goal was to make the aircraft flyable from the VC, but have also added 2d popups to cover functions not modelled. Includes both small and large winglet versions, and effects. Tested in FSX Sp2. A few minor bugs listed in the readme, but still a very enjoyable aircraft to fly. Permission asked for from AFG. All credit for this aircraft, textures and sound files goes to AFG.
Posted Feb 23, 2010 13:02 by Craig B.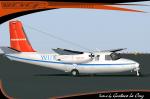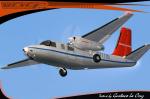 15.82Mb (9392 downloads)
Rockwell A500 Transcarga YV1119. Model designed and animated in GMAX by Milton Shupe, texture by Gustavo La Cruz
Posted Feb 22, 2010 16:44 by Gustavo La Cruz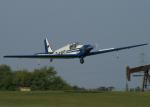 0.00Mb (673 downloads)
Corrected typos in the readmes of the Belgian, German, UK and Japanese additional textures (apologies for errors), for Kazunori Ito's Fournier RF4-D.
Posted Feb 22, 2010 15:53 by Jean-Luc Peters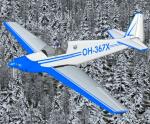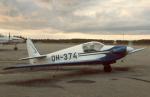 0.89Mb (401 downloads)
Two Finnish liveries for Kazunori Ito's Fournier RF4-D.
Posted Feb 22, 2010 15:43 by Jean-Luc Peters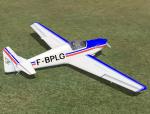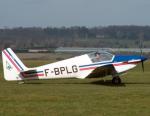 0.38Mb (686 downloads)
Fournier RF4-D French livery: F-BPLG, formerly Aéroclub Dassault, Chavenay
Posted Feb 21, 2010 13:45 by Jean-Luc Peters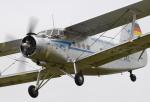 2.31Mb (2528 downloads)
FS2004 and FSX Antonov AN-2T orignal model by: Tim Conrad
Posted Feb 18, 2010 12:37 by Holger Türke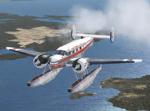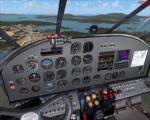 28.94Mb (5223 downloads)
This is a FS2004 Beech D18S Floatplane by Milton Shupe, fully adopted for use with FSX and presented in the livery of The Rusty Myers Flying Service ltd. The Rusty Myers fleet provides transport for people and supplies for the Rusty Myers remote outposts located in the Wabakimi Provincial Park area (Ontario, Canada).
Posted Feb 17, 2010 23:06 by Vladimir Gonchar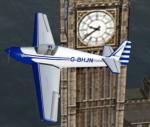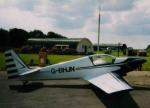 0.41Mb (444 downloads)
UK registered Fournier RF4-D: G-BHJN, old livery. Adds missing thumbnail and removes superfluous files. (apologies for error)Kazunori Ito's original model, FSX update package and panel patch required. Panel Patch above.
Posted Feb 17, 2010 16:12 by Jean-Luc Peters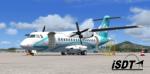 4.11Mb (3420 downloads)
Textures only for the iSDT ATR-42 in the colours of Air Dolomiti, an italian airline. By Marius Krämer.
Posted Feb 17, 2010 13:28 by Marius Krämer

10.41Mb (12517 downloads)
ANTONOV An-26 for FS9/FSX. Known multi-purpose Russian transport, which continues to fly in many countries of the world. This model formed with the purpose to create a full package of this airplane including in-depth VC and capability of activity simultaneously in FS9 and FSX. The special attention I is specially made for the fans of transport aircraft - has given to development in-depth VC and animation. Model, 2Dpanel, xml-gauges, VC-effects, 4 textures, 3D crew. In-depth manual is applied, necessarily read. Juan Carlos Gregori
Posted Feb 17, 2010 09:12 by Juan Carlos