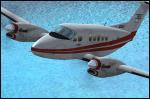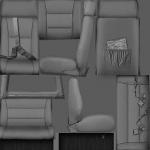 159.95Mb (7491 downloads)
Its been a while but Im still workin for ya. Im running this bird in Vista 32bit FSX Acceleration and it flies great and prompted me to spend hours redoing the interior to give it atmosphere for those of us who like to sit in the back and chill. I have redone all texture colors and 80 pct of interior textures and a couple xtra liveries and bonus onboard pics of Rita Hayworth. Plane is in mostly 32bit textures and can be converted back to dtx3 or dtx5 if needed. Blaq Ace Sims ATL, GA Home of the Busiest airport in America, Hartsfield Jksn
Posted Jun 11, 2010 13:58 by mdgoins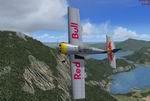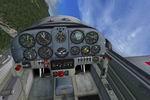 17.09Mb (10511 downloads)
Zlin Z-50 Red Bulls Aerobatic Team Package. The current edition takes account of higher quality textures, new physics of flight and a brand new smoke tracers. And several minor modifications. Full payware quality VC and model. Original model by Tim Conrad.
Posted Jun 7, 2010 06:23 by PSA460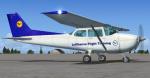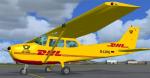 5.65Mb (5016 downloads)
Deutsche Lufthansa Schulungsflugzeug & DHL Airmail fictional textures only for the default FSX Cessna 172
Posted Jun 4, 2010 13:43 by Holger Türke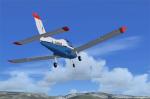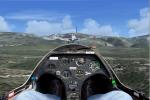 1.47Mb (1124 downloads)
These textures are showing a Morane-Saulnier 883 used by the sailplanes club of Fayence LFMF.It is quite old but as been restored a few time ago and put back in service. This if my informations are correct. Meanwhile, to all French, German and other nationalities who used it, here it is. Enjoy
Posted Jun 1, 2010 09:46 by Henry Rastouil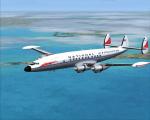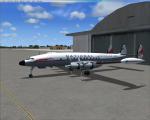 3.81Mb (2368 downloads)
FS9/FSX National Airlines Star Freighter textures for L-1049H Super Constellation. Model by Manfred Jahn. Textures by Gary Harper. These textures depict N7134C about 1961.
Posted May 31, 2010 21:12 by Gary Harper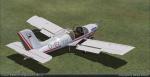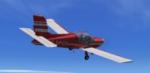 35.87Mb (8132 downloads)
FSX/FS2004 MS880/MS893-Package. Following textures included: D-EGYH, D-EFAH, D-EOBH, F-BPGV, CN-AZB, D-EMFF and D-EVFR. Pack except from the model made by Marius Krämer (Model designer Unknown) . Please note: No VC!
Posted May 25, 2010 09:25 by Marius Krämer
0.36Mb (768 downloads)
It is a fix for the electricl subpanel with corrected positions of magnetos and engine start switches on it. Just put the enclosed files to the panel folder.
Posted May 25, 2010 07:54 by Vladimir Gonchar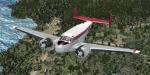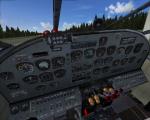 25.70Mb (3158 downloads)
This is a FSX adaptation of the FS9 D18S cargo plane by Milton Shupe, presented in the livery of the former RCAF 3NM Expeditor with registration # N9540, which is now operated by Hardin Enterprises of St. Helena, California.
Posted May 24, 2010 19:05 by Vladimir Gonchar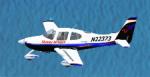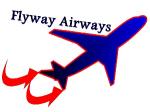 5.13Mb (3630 downloads)
Cirrus SR-20 in Flyway Airways Virtual colors. Full, clickable virtual cockpit. This is a Repaint Wolfram Beckert,Guenter Kraemer and Thomas Roehl's Cirrus Aircraft.
Posted May 22, 2010 22:32 by Cody A.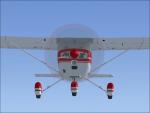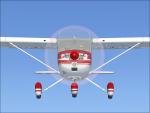 1.06Mb (1059 downloads)
For FSX SP2 users only. A propeller texture 8-pack for the FS2004 Fravin C150L. These prop textures come with different colored prop blade tips in order to match them with the paint scheme of the airplane you wish to use them on. Red, yellow, green, blue, purple, orange, red white and blue (Go Team America!), and of course... just plain plain for your plane. These prop textures solve the opaque FS2004 props seen in FSX SP2. They are as transparent as I could make them... one more notch down on the scale and they dissappear completely. They also work on many other FS2004 aircraft used in FSX SP2, as long as you remember to rename the file to the same name as the prop file you are replacing. A prop for a zillion different planes in one handy place! Cool beans! By Tom Tiedman
Posted May 20, 2010 09:23 by Tom Tiedman