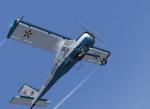 4.23Mb (1017 downloads)
Two repaints - Malev Aero Club, and Hungarian Police textures for the PZL 104 Wilga package (FSX/FS9)
Posted Sep 26, 2011 05:04 by T.Feri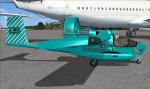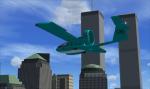 5.71Mb (742 downloads)
This is a freeware custom 9/11 tribute texture for the FSX Stingray Prototype designed by DarnellM1 Designs for aircraft designer Simon Smeiman's Stingray Prototype.
Posted Sep 25, 2011 15:30 by Darnell Metcalf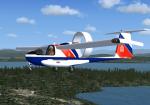 6.40Mb (1074 downloads)
This is a Dutch Coast Guard texture for the Stingray Prototype Package by Simon Smeiman. Created by Club508.
Posted Sep 25, 2011 13:27 by Club508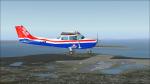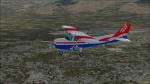 5.36Mb (1550 downloads)
This is a hand-made realistic repaint of the Cessna 172SP Skyhawk featuring the colors of the US Civil Air Patrol. Fly your own simulated missions with the CAP repaint for the C172. The US Civil Air Patrol performs congressionally assigned key missions such as emergency services, aerial search and rescues, disaster relief operations, and aerospace education for youth and the general public. Textures for default Cessna 172 by kilocharlie1.
Posted Sep 24, 2011 19:50 by kilocharlie1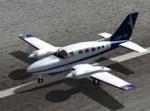 0.09Mb (1695 downloads)
Reworked and additional views ( defined by camera definitions in the aircraft.cfg file ) for the beautiful Cessna 414A Chancellor by Premier Aircraft Design. A total of 6 cameras pointing at the aircraft and 4 virtual cockpit cameras. See Read me.txt file for very easy installation procedures + a special instruction. Also included is a text file that contains the new camera definitions.
Posted Sep 22, 2011 22:37 by Marc Renaud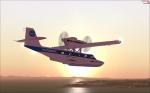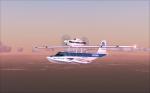 2.81Mb (634 downloads)
PanAm "what if" livery applied to the Premier Aircraft Design Dornier Seastar. Make sure to read the readme! Named after a friend of mine who gave the green light for this project. By Josef A. Kunzlar of FSXTipline
Posted Sep 22, 2011 04:44 by Josef of FSXTipline.blogspot.com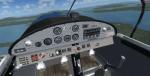 15.37Mb (2694 downloads)
Dyn-aero CR100 for FSX SP2 by OLD PAT. The Dyn'A'ro CR.100 is a French kit built single engine, two-seat monoplane, developed in the 1990s and intended as both an aerobatic trainer and a tourer, primarily for aero club use. Gmax model with Virtual cockpit fully animated features. Special thanks to Amaury ROHMER for his help Posted Sep 20, 2011 16:51 by Patrick LE LUYER
Posted Sep 20, 2011 17:58 by Patrick LE LUYER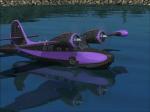 2.19Mb (473 downloads)
This is one of the defualt textures slightly altered to make it a metallic grey and purple much like the one of the default liveries.
Posted Sep 20, 2011 17:14 by Club508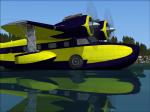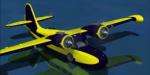 2.11Mb (1038 downloads)
Smithsonian Goose G21A Textures. This is one of the default textures slightly altered to make it dark indigo and yellow much like the Grumman Goose found in the Smithsonian. For the default Grumman Goose G21A. Created by Club508.
Posted Sep 17, 2011 15:21 by Club508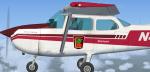 25.38Mb (672 downloads)
FSX default Cessna 172SP Skyhawk repaint textures for Minnesota State Patrol N4759V, a plum and maroon on white Skyhawk, fictional in that the Minnesota State Patrol has been known to fly the 182 Skylane, and in that this livery is fictional as well. Includes both 1024 x 1024 and 2048 x 2048 size textures, 32 bit with no mips for clarity. Install one, or the other, or both at once if you wish. Easy installation. Repaint by Tom Tiedman.
Posted Sep 16, 2011 11:34 by Tom Tiedman