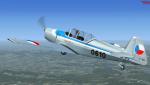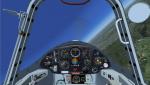 2.30Mb (480 downloads)
The aircraft M-326 is a single, double, cantilever low-wing monoplane with retractable main landing gear designed for basic and advanced training and air tourism. Originally the aircraft also allow training the full range of multiples of aerobatics +6 -3 g. The hull is welded from steel tubes prutovina, body covered with sheets of duralumin and canvas. Pilot seats are in tandem arrangement, main pilot's seat is located in front. Canopy is a two-piece with a solid plate and reverse odsunutelnou main parts. His framing is compared to previous versions of coaches simplified. Cabins are fully equipped training and in the original design and allow flying at night. All metal wing carries in addition to the main fuel tanks of 45 liters and the mechanical aileron flaps. The landing gear is retractable main landing gear, mounted to the fuselage prutoviny, and fixed, steerable tail wheel. The tail surfaces have a formal layout, the helm are covered with canvas. Drive aircraft is inverted, line, air-cooled six-cylinder M-137 and a maximum take-off power 180 hp (132 kW) at 2750 rev / min. It gives even the travel speed 2580 rev / min 140 hp nice. The engine spins a wooden two-blade fixed Moravan propeller, cruising or towing of 42.6411 from 42.6413. Model: Pavel Karasek site
Posted Jun 20, 2011 16:17 by archive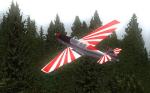 0.74Mb (468 downloads)
This is my texture plane Zlin 526 SP-EMS Grudzi 261EPGI Aero Club Textures. Requires the base model from Pavel Karásek.
Posted Jun 19, 2011 01:17 by Wodzu - Poland EPGI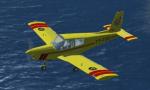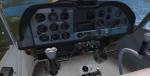 9.95Mb (3199 downloads)
FSX/FS2004 Z-43 Algerian Civil Protection. The Zlin Z-43 is Czechoslovak sports and training plane. It's intended for basic and for advanced training, for IFR and night flying. This is the Algerian civil protection livery. Original FS2004/FSX model by Bence Benedek, Tibor Kokai, Jiri Brozek, Istvan Jankovics
Posted Jun 16, 2011 03:59 by LOTFI ALGERIEN D' EL MADANIA ALGERIE
1.40Mb (347 downloads)
This is a fix for the spinner problem on my repaint of Mikko Maliniemi's M7-260 Maule Amphibian for FS2004, updated for FSX by Nor-Cal. It also gets rid of some unnecessary file in the original texture folder. L.T. 'patchz' Davis.
Posted Jun 14, 2011 14:21 by L. T. 'patchz' Davis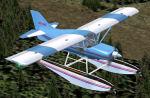 1.86Mb (1234 downloads)
This is a modification of the livery for Mikko Maliniemi's M7-260 Maule Amphibian for FS2004, updated for FSX by Nor-Cal. Repaint by L.T. 'patch' Davis.
Posted Jun 12, 2011 13:35 by L. T. 'patchz' Davis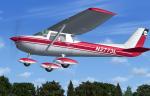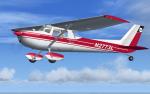 1.99Mb (686 downloads)
FSX-SP2 Cessna 150 repaint textures for the freeware RanchoJEN Cessna 150 v.2 by J.E. Narcizo, which you must have previously installed in FSX. This repaint fixes mismatched textures and wrong colors on some parts, and changes some dimensions of some paint features in an attempt to bring a more visually appealing version of the RanchoJEN Cessna 150 to FSX-SP2. Note: Original model is FS2004 and will require panel editing to use it in FSX. Nor does it have a VC.
Posted Jun 3, 2011 16:12 by Tom Tiedman
1.05Mb (1459 downloads)
FSX Beech C-45H v2 Panel Fix. The enclosed files fix problems with VOR and autopilot mode switch.
Posted May 27, 2011 20:10 by Vladimir Gonchar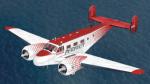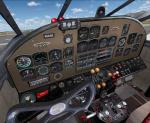 77.16Mb (6539 downloads)
This is another FSX version of Milton Shupe's FS9 Beech D18s cargo plane, presented as former Beech C-45H Expeditor. The package includes a reworked VC (with two options of VC main panel color) and a new fictional livery. This new staff contains new radio, navigation and autopilot gauges and provides a strict engine starting procedure.
Posted May 26, 2011 22:20 by Vladimir Gonchar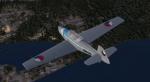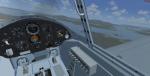 17.47Mb (4404 downloads)
FSX/FS2004 Zlin Z-326 Package. Zlin Z-326 first flew in 1957. Series production was in the years 1959 - 1968 and produced 420 pieces. Zlin Z-326 was exported to 25 countries around the world. Z-326 is the first version with retractable gear. The model is created using Gmax, with 2D cockpit, fully clickable virtual cockpit and all moving parts. Pavel Karasek
Posted May 26, 2011 22:08 by admin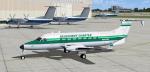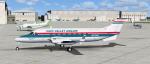 19.75Mb (4311 downloads)
FSX Beech 1900D. This is the Henry Tomkiewicz freeware Beech 1900D made flyable in FSX by adding the default King Air 350 2d panel (no VC) and sound. Contains 7 repaints (six passenger and one freight) and the original Tomkiewicz blank model which is flyable as well. Easy installation. Compiled and painted by Tom Tiedman.
Posted May 26, 2011 21:22 by Tom Tiedman