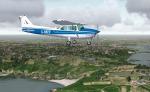 6.19Mb (499 downloads)
This is a texture for the default FSX Cessna 172. It represents one of the aircraft that was used for many years by the Guernsey Aero Club, and in fact I spent many happy hours flying the real aeroplane in the 1980s. Incidentally the scenery is the superb Guernsey Sark and Herm scenery from "Earth Simulations" http://www.earthsimulations.com/guernsey.html Jersey scenery to follow Just as in the real world really :))
Posted Aug 17, 2011 16:03 by Ian Roussel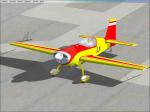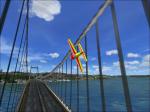 0.85Mb (183 downloads)
Red and Yellow textures for the default FSX Extra 300S.
Posted Aug 7, 2011 01:09 by SERDAR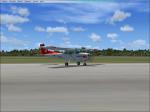 5.74Mb (1166 downloads)
Turkish Airlines textures for the default Cessna 172 Skyhawk SP.
Posted Aug 6, 2011 23:42 by serdar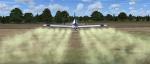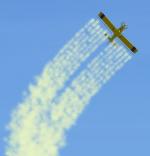 0.69Mb (4390 downloads)
By request, an FSX Air Tractor 802A Crop Duster chemical trails fix for the wonderful freeware Brian Gladden FS9 Air Tractor 802A Crop Duster version when used in FSX, which you must have previously installed in FSX. Changes the nozzle count from 7 per wing to 6 for a more well defined and visually appealing space between chem-trails. Fixes the missing chem-trail in Brian's original release. Offers your choice of four [SMOKESYSTEM] chem-trail coordinates... for FS9 white smoke, FSX white smoke, FSX red smoke, or FSX thin gray smoke. Includes a blue and white repaint texture. Easy installation. By Tom Tiedman
Posted Jul 28, 2011 21:10 by Tom Tiedman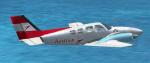 8.73Mb (1581 downloads)
Default Beech Baron 58 in Austrian Airlines Livery. 2 Versions included.
Posted Jul 23, 2011 08:08 by Christoph Stark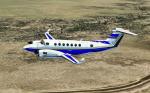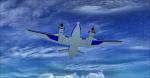 2.31Mb (479 downloads)
This is a custom repaint for the default FSX Beech King Air 350. I made this one as a custom corporate look to add to the other textures already available. I hope those of you who download it enjoy it.
Posted Jul 14, 2011 10:43 by Albert P. Wydeen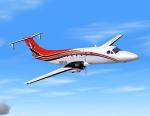 1.18Mb (2274 downloads)
Repaint for the Premier Aircraft Design B1900C in the new livery of ERA Alaska. Suitable for FS9 and FSX. Era Alaska was recently featured on Discovery Channel's 2011 series, "Flying Wild Alaska". Requires prior installation of base files b1900c_2_9.zip or b1900c_2_x.zip Installation instructions included in the zip. By Jean-Pierre Brisard and Bob May-Premier Aircraft Design
Posted Jul 7, 2011 06:24 by Bob May (PAD)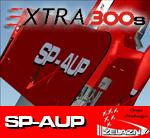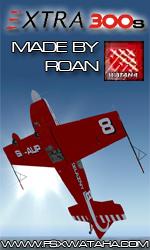 1.44Mb (1050 downloads)
Repaint for default Extra 300s in liveries of the Polish Aerobatic Team "ZELAZNY". In real life it is a EXTRA 330LC. But there is no aircraft available for this Simulator yet. Repaint made by Wataha_Roan from Virtual Aerobatic Team "Wataha". Have happy landings and don't forget to visit us at www.fsxwataha.com.
Posted Jul 6, 2011 14:10 by WATAHA_ROAN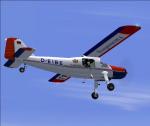 2.19Mb (1277 downloads)
FSX/FS2004 repaint for the fantastic Dornier Do 27 from Hannes von der Heide. Textures only, Do27_50y.zip required! The repaint shows the plane of the German "Fürstenberg" parachuter team. Repaints by Erwin Welker
Posted Jul 3, 2011 01:26 by Erwin Welker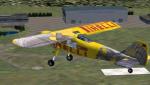 2.02Mb (735 downloads)
FSX/FS2004 Pirelli repaint for the fantastic Dornier Do 27 from Hannes von der Heide do27_50y.zip required. Textures only! The repaint shows the plane of the German "Pirelli" Dornier. Repaints by Erwin Welker
Posted Jul 3, 2011 01:19 by Erwin Welker