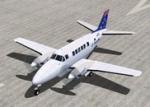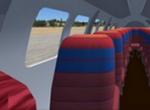 0.08Mb (1090 downloads)
Additional views ( defined by camera definitions in the aircraft.cfg file ) for the "Beechcraft Model 99 Package" by Premier Aircraft Design. 8 outside views of the aircraft and 6 new inside views. See Read me.txt file for very easy installation procedures. Also included is a text file that contains the new camera definitions. Enjoy !
Posted May 6, 2011 22:00 by Marc Renaud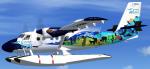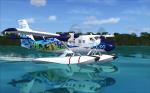 1.46Mb (1584 downloads)
Textures only for the FSX DHC6-300 Twin Sea Otter Float Sri Lanka air taxi C- FBBA . Aircraft model by: Premier Aircraft Design.
Posted May 4, 2011 05:39 by Mauro Carini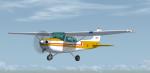 0.60Mb (995 downloads)
This is a fictional repaint for the default FSX Cessna 172. Also an updated .air file for a higher thrust prop. A great puddle jumper.
Posted May 3, 2011 12:10 by David Tice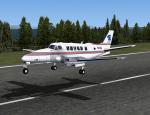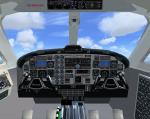 17.04Mb (12227 downloads)
The Beechcraft Model 99 was produced by the Beech Aircraft Corporation (previously the Beechcraft Division of Raytheon and now a unit of Hawker Beechcraft). It is also known as the Beech 99 Airliner and the Commuter 99. The 99 is a twin-engined, unpressurized, 17-seat/15 passenger turboprop aircraft, derived from the earlier Beechcraft King Air and Queen Air. More than half the Beech 99's now in service are operated as freighters. Full package for FSX/SP2 including custom panel and VC. The package includes 4 liveries and both passenger and cargo versions. By Jean-Pierre Brisard and Bob May - Premier Aircraft Design
Posted May 2, 2011 11:56 by bob.may@premaircraft.com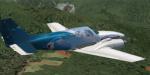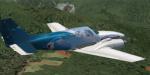 0.56Mb (1333 downloads)
"Surfs up dude" textures only for the FSX default Beech Baron 58. Wayne Evans.
Posted May 1, 2011 13:18 by waynemcfc (wayne evans)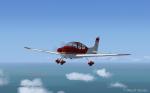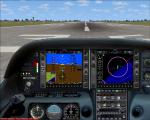 15.61Mb (11991 downloads)
This is Wolfram Beckert, Guenter Kraemer, Cirrus SR22 updated for Flight Simulator X .This Aircraft has been modified to the specs of a Cirrus SR22-GTS Turbo G3. The new flight dynamics were created to match the performance of Cirrus's new Turbo G3. This Aircraft package has a working Cirrus Airframe Parachute System new 2D and VC GLASS cockpit with a New GPS. Textures and Updates by Mark Rooks of RDG Aircraft.
Posted May 1, 2011 02:55 by Mark Fireball Rooks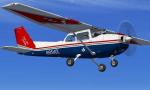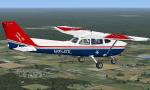 5.85Mb (2602 downloads)
Repaint of the default FSX Cessna 172. Textures for a Civil Air Patrol Cessna 172 used by the Alabama wing of the C.A.P. Painted by R.E. Wyman.
Posted May 1, 2011 02:06 by R.E. Wyman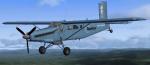 4.10Mb (1129 downloads)
'Top Gear' (UK Motoring Entertainment Show)fictional textures UK-TPGR for the Turbo Porter by Tim Piglet Conrad. By Jeremy Lohrentz
Posted Apr 28, 2011 03:30 by Jeremy Lohrentz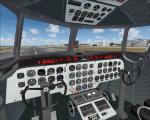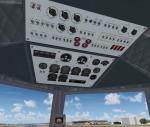 19.65Mb (1430 downloads)
This is an optional VC panel for JB Kristensen's Douglas DC-4/C-54 aircraft. It works both in FS2004 and FSX versions. The package includes redesigned VC main panel, VC and 2D overhead panel, VC and 2D radio panel and new additional 2D fuel tank selector panel. It does not include 2D main panel. As the aircraft.cfg is also changed the staff sould be used as a standalone package.
Posted Apr 26, 2011 23:17 by Vladimir Gonchar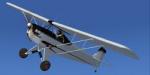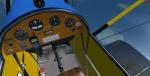 47.15Mb (2762 downloads)
Corben Baby Ace No Spats for FSX. The Ace Baby Ace was the world's first aircraft to be marketed as a homebuilt aircraft when its plans were offered for sale in 1929. Plans are still available and Baby Aces are still being built today. Orland Corben designed a series of aircraft for the Ace Aircraft Manufacturing Company, the Baby Ace, Junior Ace, and Super Ace. Corben's name was associated with the aircraft, and it is commonly known as the Corben Baby Ace. Thanks to Robert Kerr for the use of his gauges from "Pete" By Craig Richardson
Posted Apr 25, 2011 08:52 by uploader