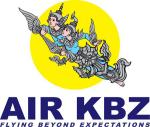 5.59Mb (1150 downloads)
ATR72-500 Air KBZAir. KBZ is a one year old Burmese domestic airline flying from Yangon to 14 destinations in the country using their 3 ATR72-500s. It is owned by Kanbawza bank and also domestic subsidiary of Myanmar Airways International(MAI. Model uses the default Kingair 2d panel (No VC).
Posted Jan 28, 2012 10:08 by Phyo Pyae Sone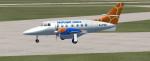 0.62Mb (1206 downloads)
FSX Proflight Commuter Services,Zambia, Bae Jetstream 32 for A.I. This aircraft is used by Proflight Commuter Services for domestic schedule services in Zambia.
Posted Jan 21, 2012 12:16 by Bashir Ismail
2.42Mb (75 downloads)
Textures for the default Extra 300s. This Is My First Attempt At A Texture And Is A Bit Plain. (Sorry no preview image) By Jack Kirkbride
Posted Jan 20, 2012 17:11 by Jack Kirkbride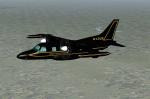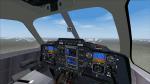 10.37Mb (8271 downloads)
7-9 seat twin turbo-prop corporate & executive transport. The Marquise is one of the "stretched" versions of the MU-2 and was the final production version. The MU-2 was built for speed and after several accidents it gained a reputation as a difficult to fly "hot ship" which prompted the FAA to issue a special regulation regarding the type- specific training of MU-2 pilots. When handled properly the accident rate of MU-2's dropped to almost nil. Includes a custom 2D Panel and VC with Garmin GPS/Radios and complete passenger cabin. Full package for FSX/SP2. Painted in Lotus Formula One racing team colours from the 1980's. Design and paint by Premier Aircraft Design.
Posted Jan 19, 2012 07:23 by Bob May (Premier Aircraft Design)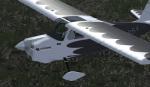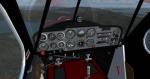 8.76Mb (9188 downloads)
FSX Bellanca Super Decathlon / Citabria 4 livery package. Updated for FSX with 4 liveries. A two seat, tandem configuration unlimited category aerobatic competition/trainer aircraft that is fully spinnable in FS2004. Initial release features 4 custom paint jobs. Features full moving parts and special openings. See readme for more details. By the Long Island Classics Design Team. Updated by Danny Garnier with FSX gauges in the VC, etc. Also works in P3D up to v3.* (not v4 +)
Posted Jan 19, 2012 07:22 by Garnier D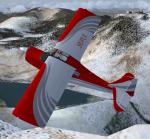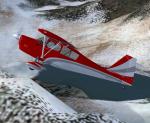 1.16Mb (348 downloads)
Textures only. Fictional textures for the Super D by Long Island Classics, please download the original airplane. See readme for simple installation instructions. By Alex and Jennifer Stephens.
Posted Jan 18, 2012 23:53 by Alex Stephens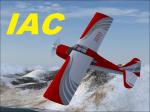 0.19Mb (306 downloads)
CFG ONLY - please back up your original CFG before installing. Designed to convert the Super Decathlon by Long Island Classics in to an easy to fly yet realistic IAC airplane, perfect for practicing and learning routines and just plain fun to fly.
Posted Jan 18, 2012 23:04 by Alex Stephens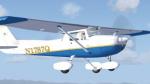 4.78Mb (5069 downloads)
Cessna 152 Aerobat with real world textures(it also comes with a model, good 2d panel and simple but working VC) Hope you like it. Model by Ranchojen.
Posted Jan 16, 2012 20:44 by benjamin d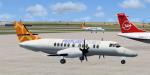 0.78Mb (2407 downloads)
FSX Proflight Commuter Services, Bae Jetstream 41 for A.I.,This aircraft is used by Proflight Commuter Services for domestic schedule services in Zambia.
Posted Jan 15, 2012 05:49 by Bashir Ismail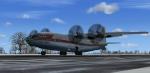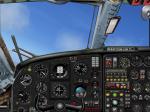 23.90Mb (3760 downloads)
I updated Cal-Classics' AI An-10 to be pilot-able in FSX by adding the sound, 2d panel and applicable camera views from V.Zhyhulskiys' An-12. No VC.
Posted Jan 14, 2012 22:07 by Michael E. Roberts