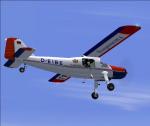 2.19Mb (1269 downloads)
FSX/FS2004 repaint for the fantastic Dornier Do 27 from Hannes von der Heide. Textures only, Do27_50y.zip required! The repaint shows the plane of the German "Fürstenberg" parachuter team. Repaints by Erwin Welker
Posted Jul 3, 2011 01:26 by Erwin Welker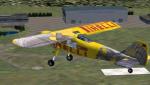 2.02Mb (724 downloads)
FSX/FS2004 Pirelli repaint for the fantastic Dornier Do 27 from Hannes von der Heide do27_50y.zip required. Textures only! The repaint shows the plane of the German "Pirelli" Dornier. Repaints by Erwin Welker
Posted Jul 3, 2011 01:19 by Erwin Welker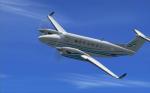 3.88Mb (1027 downloads)
Textures for the default King Air in a blue striped livery.
Posted Jul 1, 2011 10:42 by Ian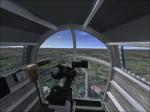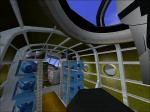 0.64Mb (933 downloads)
FSX option to display virtual cabin views for the twin-engine bomber Beechcraft AT-11 from Milton Shupe (Requires at11pkg2.zip). There are 6 cameras for panel views, showing the datailed inner fuselage, the bomb storage room, the bombardiers seat and the turret gunners place plus 4 external views. Configuration by Erwin Welker.
Posted Jul 1, 2011 04:51 by Erwin Welker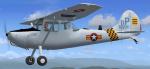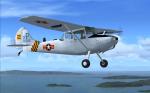 0.94Mb (968 downloads)
Textures only for the Cessna L-19 Bird Dog livery of the armed forces of South Viet Nam DP 112236 . Aircraft model by: Massimo Taccoli.
Posted Jun 30, 2011 18:21 by mauro carini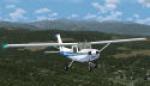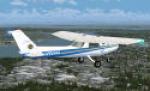 2.18Mb (462 downloads)
This is a repaint of the freeware Just Flight FS Insider C152 in Kent State University livery. Repaint by L.T. 'patchz' Davis.
Posted Jun 28, 2011 23:37 by L. T. 'patchz' Davis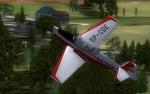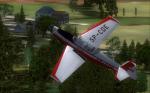 0.65Mb (409 downloads)
This time it's painting Zlin 526 SP-CDE Gliwice Trynek. Polish air club. Textures only.
Posted Jun 26, 2011 12:43 by Wodzu - Poland EPGI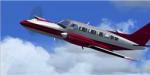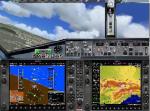 13.11Mb (5087 downloads)
This aircraft is for users with Delux FSX and the Garmin G1000 panel sets. Another Mike Stone Aircraft, this Cessna 404 is just a dream to fly. The addition of the G1000 2d panel makes cross country trips a breeze. Credit for the airplane Mike Stone. aircraft.cfg upgrade for The Garmin G1000 addition, 2d Garmin panel and textures by John Lear. No VC.
Posted Jun 25, 2011 07:08 by John Lear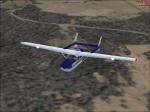 15.84Mb (5856 downloads)
This is for those who wish to use the Garmin G1000 Glass panel in FSX. Updated Garmin G1000 and uses Mike Stones Cessna 337 Skymaster (with 2d panel but no VC). You must have the FSX Delux/Acceleration with Garmin G1000 Panels.This is an aircraft.cfg mod and a panel mod to make all features of the Garmin G1000 PFD and MFD function correctly. Credit for the aircraft goes to Mike Stone, G1000 panel and aircraft cfg mod by John Lear.
Posted Jun 24, 2011 08:31 by John Lear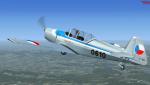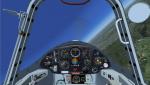 2.30Mb (474 downloads)
The aircraft M-326 is a single, double, cantilever low-wing monoplane with retractable main landing gear designed for basic and advanced training and air tourism. Originally the aircraft also allow training the full range of multiples of aerobatics +6 -3 g. The hull is welded from steel tubes prutovina, body covered with sheets of duralumin and canvas. Pilot seats are in tandem arrangement, main pilot's seat is located in front. Canopy is a two-piece with a solid plate and reverse odsunutelnou main parts. His framing is compared to previous versions of coaches simplified. Cabins are fully equipped training and in the original design and allow flying at night. All metal wing carries in addition to the main fuel tanks of 45 liters and the mechanical aileron flaps. The landing gear is retractable main landing gear, mounted to the fuselage prutoviny, and fixed, steerable tail wheel. The tail surfaces have a formal layout, the helm are covered with canvas. Drive aircraft is inverted, line, air-cooled six-cylinder M-137 and a maximum take-off power 180 hp (132 kW) at 2750 rev / min. It gives even the travel speed 2580 rev / min 140 hp nice. The engine spins a wooden two-blade fixed Moravan propeller, cruising or towing of 42.6411 from 42.6413. Model: Pavel Karasek site
Posted Jun 20, 2011 16:17 by archive