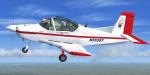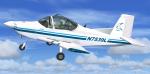 4.73Mb (1094 downloads)
FSX Pacific Aviation Corp. Ltd. CT-4E repaint 4-pack for the ever so fun to fly Nigel Booth /Frat Bros freeware CT-4 E, which you must have previously installed in FSX. One blue striped model, as well as the red, yellow, and green ships of the famed "Stardusters" aerobatic trio, who, unfortunately, have not flown together nor spoken to each other since the 'incident' in upstate New York. Flies nicely in FSX-SP2 with no problems. Repaints by Tom Tiedman
Posted Apr 21, 2011 17:12 by Tom Tiedman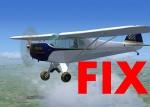 0.00Mb (355 downloads)
A fix for the Continental Cub repaint released a few days ago. For continentalcub.zip.
Posted Apr 20, 2011 09:42 by Kyle Heyer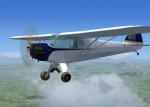 2.33Mb (418 downloads)
A repaint of the default FSX J-3 Piper Cub into a fictional Continental Cargo livery. Based off of the default "Cream and Burgundy" paint.
Posted Apr 19, 2011 09:49 by Kyle Heyer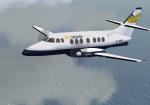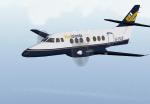 8.26Mb (649 downloads)
For FSX and FS2004. These are textures for the entire Blueislands fleet of JS31s, you will need the original aircraft.
Posted Apr 17, 2011 17:11 by Ian Roussel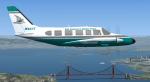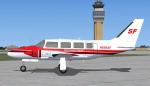 19.42Mb (5713 downloads)
FSX-SP2 compatible and flyable compilation of Dee Waldron's freeware AI Piper PA-31 Navajo from FS2004. Updated prop texture, landing gear contact points, default Baron panel and default Mooney sound. Includes paintable passenger and freighter blank models, and 18 repaints including real world, sort of real world, kind of fictional, really fictional, and downright absurd. This is the entire aircraft. 2d panel but no VC. Easy installation. Painted and compiled by Tom Tiedman.
Posted Apr 16, 2011 16:43 by Tom Tiedman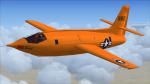 3.36Mb (1098 downloads)
Tupolev Tu-114 Leipzig Air retro textures in DDS format for FSX. Textures by Volker M. Bollig. Adapted for FSX by Branislav Jansik.
Posted Apr 16, 2011 07:05 by Branislav Jansik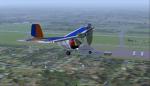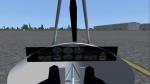 9.16Mb (2704 downloads)
The Flightstar II SC is a single seat ultralight capable of flying on wheels or floats. Model by Ian Shelton. Updated for FSX by John Hauck.
Posted Apr 11, 2011 09:49 by John Hauck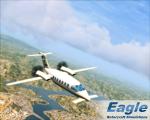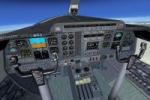 36.07Mb (18563 downloads)
Piaggio P180 Avanti for FSX Acceleration and P3D. Originally designed by Mario Noriega, FSX conversion by Eagle Rotorcraft Simulations. Model designed in gmax and has FSX self shadowing, 11 reflective texture sets from the FS2004 release, specular mapping, bump mapping, lightmaps, custom sound suite and more. Designed for FSX Acceleration only. Tested in Windows Vista and Windows 7 under DX9 and DX10 Preview with no issues. Released with the kind permission from Mario Noriega.
Posted Apr 10, 2011 22:14 by George A.Arana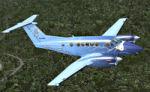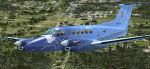 8.28Mb (793 downloads)
This is a repaint for the AFG Super King Air 300 in a fictional Storm Chaser livery. Repaint by L.T. 'patchz' Davis
Posted Apr 9, 2011 15:16 by L. T. 'patchz' Davis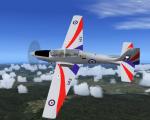 4.84Mb (753 downloads)
FS2004/FSX RAF Tucano 2011 Display Textures only. Requires the Simshed Tucano package. Works in FSX and FS2004.
Posted Apr 9, 2011 14:00 by UKMIL