59.02Mb (698 downloads)
FSX and Prepar3D scenery for KTME. Houston Executive Airport in Brookshire,Tx. Freeware.Includes photo-terrain and AI traffic. It was developed to serve west Houston area. It is a sister airport to Austin Executive. By James Shaddox
Posted Jun 7, 2015 02:23 by James Shaddox


59.23Mb (258 downloads)
Prepar3d scenery for Houston Executive Airport in Brookshire, Texas. Includes photoreal terrain, AI traffic, and day and night effects. Also works in FSX.
Posted Jun 4, 2015 16:22 by James S. Shaddox
0.30Mb (2717 downloads)
Airport LPMA Funchal Madeira / Portugal This is a puristic, frame rate friendly scenery. Terminals have gate signs to show the number of the gate and ground painted taxiway signs for better orientation. Sceneries for FSX and tested also with P3D V2.5. By Stefan Liebe
Posted May 22, 2015 03:51 by admin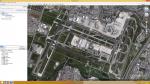 17.53Mb (1161 downloads)
CYYZ_2007 transformed to be used on P3D. Tested on P3D v.2.5. May also work in FSX
Posted Mar 26, 2015 13:17 by Sergey Stoyanov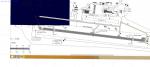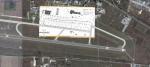 5.50Mb (268 downloads)
Varna, LBWN, Bulgaria. One of the most beautiful landmarks on the West Black see cost only 100nm from Sevastopol(Crimea)
Posted Mar 18, 2015 23:09 by Sergey Stoyanov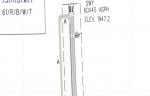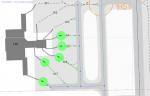 2.80Mb (230 downloads)
Lanzhou(China), ZLLL ADEP based scenery.
Posted Mar 14, 2015 23:55 by Sergey Stoyanov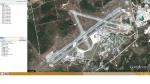 0.14Mb (312 downloads)
ADEP3D based scenery of North Bay CYYB. North Bay Airport or North Bay/Jack Garland Airport in North Bay, Ontario. The airport serves as a base for the North American Aerospace Defense Command. Tested on P3D v 2.5.
Posted Feb 19, 2015 20:34 by Sergey Stoyanov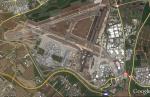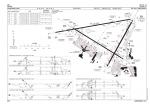 0.02Mb (748 downloads)
Prepar3D, P3D Ben Gurion LLBG. ADE based. Ben Gurion Airport is the main international airport in Tel Aviv, Israel. Tested on P3D v 2.5 with default traffic.
Posted Feb 17, 2015 22:11 by Sergey Stoyanov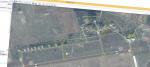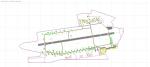 6.21Mb (200 downloads)
Graf Ignatievo AFB (LBPG, Bulgaria, does not exist in P3Dv2 and also the on the some navcharts. Note that the real NAVAIDS frequencies could be different from those presented in the scenery. Read the notifications enclosed. The scenery adjusted to P3Dv2 and not tested in FSX environment (may work in FSX).
Posted Jan 23, 2015 13:53 by Sergey Stoyanov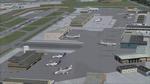 2.92Mb (1989 downloads)
KJFK - Kennedy International Airport, New York. This airport update is for KJFK with two optional files made only for the Prepar3Dv2: one version with the Crosswind runways activated and in full operation where all 4 runways will be used for takeoff/landing and one version as the default runway operation: assigned parking now updated as per their website including gates for the A380, Terminal 3 demolished, Delta has now moved much of its operations to T4 as well as using T2, the new terminal extension added to T4 concourse B and allocated only for Delta connection, taxiways and taxi signs updated to the latest charts, the freeway traffic that crosses taxiways A and B now ends before these taxiways, Autogen around the water edges of the airport removed, support vehicle roads rebuilt and many other improvements, airport views are from the roof of the control tower (when in tower view) please view the readme before installation. By Robert Catherall
Posted Oct 11, 2014 15:14 by uploader