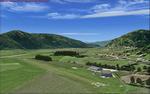 0.09Mb (922 downloads)
A collection of airfields for VFR flying in Austria, which are not included in the FSX/P3D: LOSM Mauterndorf, LOKH Hirt, LOKW Wolfsberg, LOGI Trieben, LOIK Langkampfen, LOGL Lanzen-Turnau, LOAS Spitzerberg, LOLG St. Georgen, LOKF Feldkirchen, LOLE Eferding, LOLF Freistadt. The airfields are placed according Google-Earth coordinates using standard objects. May be it is not perfect but better than nothing. Juergen Wolf
Posted Mar 7, 2016 02:53 by Juergen Wolf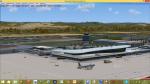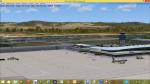 454.79Mb (2612 downloads)
Graz Airport, known as Flughafen Graz-Thalerhof in Austria, is a minor international airport in Graz, the second-largest city in Austria. It is located in the south of the alps the airport serves flights to European leisure and some metropolitan destinations. in this version you have new animated people, no flakering, new animated vehicle, new Taxiway-light, seasonal textures, Hospital UKH-Graz and LKH-Graz. new buildung arround the Airport. This will be my last freeware-version of LOWG. the version is tested in FSX and P3D thank you and have fun Manfred Marbler manfred.marbler@aon.at
Posted Mar 3, 2016 11:18 by manfred marbler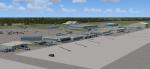 19.54Mb (528 downloads)
For Prepar3D only. There are two other packages, for FS9 and FSX. This is a self-contained package for the Hamilton airport CYHM in southern Ontario, Canada. This airport became busy in the last 20 years as the main couriers installed their Canadian hub there. The airport is not very far from the Toronto main airport, Pearson CYYZ. The Canadian War Heritage Museum is at this airport. Some years ago the main hangar of the museum burned down and some relic aircraft were lost. The museum recovered, and this package shows the Lancaster and a few other heritage aircraft. Fern Marques and Tower by Newton Drummond. Planes by Dave Pearce.
Posted Mar 2, 2016 08:19 by Fern Marques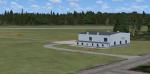 2.66Mb (80 downloads)
Emsdale CNA4 for P3D. This is a self-contained scenery package to correct location and add some reality to the small airport of Emsdale CNA4, 250 km north of Toronto. This is a small airport with an unlikely concrete hangar. It was busier in the past, but is is pretty calm now. This airport has two claims to fame: First, it was used as a training camp in the 40s for Norwegian pilots, mechanics and other personnel for the war effort and Second, it was quite busy during the G8 Summit meeting that took place at the Deerhurst Resort in Huntsville. The big aircraft (Obama's and Putin's) landed in North Bay and they were rushed to Deerhust by helicopter, but all security aircraft, ground radar and other security aparatus was located at Emsdale. The scenery includes traffic of a Piper Cub but it doesn't seem to work. I used the default Piper Cub, so there are no planes to install. Made by Fern Marques.
Posted Feb 20, 2016 16:17 by Fern Marques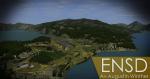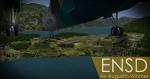 28.96Mb (1227 downloads)
Sandane Airport is one of the most dangerous airports in the world! Can you manage to land there? Sandane Airport, Anda is a regional airport serving Sandane, Norway. It perpendicularly straddles the Anda peninsula in Gloppen between Nordfjorden and Gloppefjorden. The airport has an asphalt runway measuring 970 by 30 meters and aligned 09/27. Features: - Photo-real Scenery - Over 100 hand-placed auto-gen! - Some custom buildings - FPS friendly Enjoy!
Posted Feb 16, 2016 05:29 by Augustin Winther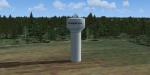 0.16Mb (69 downloads)
This is an FSX and P3D self contained package to add the York/Binbrook Water Tower (CPP6), used by small-aircraft pilots to orient themselves in the York CPP6 area. Not much to it, just the tower with flashing lights at the top. Made by Fern Marques. This doesn't work on FS9. The York package for FS9 contains this water tower.
Posted Feb 14, 2016 13:37 by Fern Marques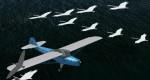 7.71Mb (3099 downloads)
Wildlife+ v2 FSX & P3D autogen bird, animal and sea life. Bring some more life into your sim world with interactive Wildlife+ and see the difference. Includes models by Ivar Danielsen from his Animals of the World series. Fully customisable with regional wildlife groups, ability to adjust wildlife parameters and add additional sim objects. This utility is a continuation on from XBirds.
Posted Feb 12, 2016 06:00 by uploader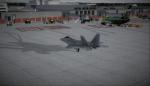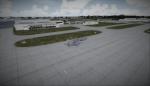 170.62Mb (995 downloads)
FSX/P3D San Antonio KSAT 2015 version 1. Created for FSX and P3d. Includes custom made terminal buildings. This is version 1 - more revisions will come. Includes static aircraft from faib, aia, and tds.
Posted Feb 7, 2016 23:30 by Daniel Johnson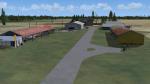 30.06Mb (116 downloads)
This is a Prepar3D self-contained scenery package for the York airport in Southern Ontario, Canada, CPP6. This is a small airport but, as it turns out, busy. This package works P3D. Animations and timed objects don't work in Prepar3D. The package includes traffic aircraft. If you install the aircraft in the appropriate Airplanes folder in P3D, the traffic will appear; if not, the traffic won't appear. Made by Fern Marques with aircraft models by Dave Pearce.
Posted Feb 6, 2016 17:13 by Fern Marques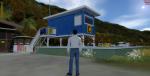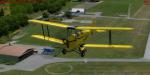 15.02Mb (628 downloads)
The airport of Lienz-Nikolsdorf is located 9 km east from the town of Lienz, East Tyrol in Austria net. It was'nt in the library of FSX and it was a shame not to be able to do so going on a flight in the beautiful Austrian region of Tyrol The airport was built with custom objects and a photo-realistic basis for a good approach. This is an update to version 2014, it contains the new tower and is compatible with Austria Professional. The scenery has also been tested on P3D V2 and V3. (May also work in FSX)
Posted Feb 6, 2016 04:56 by Dario "Vic Dabor" Bortot