59.02Mb (653 downloads)
FSX and Prepar3D scenery for KTME. Houston Executive Airport in Brookshire,Tx. Freeware.Includes photo-terrain and AI traffic. It was developed to serve west Houston area. It is a sister airport to Austin Executive. By James Shaddox
Posted Jun 7, 2015 02:23 by James Shaddox


59.23Mb (256 downloads)
Prepar3d scenery for Houston Executive Airport in Brookshire, Texas. Includes photoreal terrain, AI traffic, and day and night effects. Also works in FSX.
Posted Jun 4, 2015 16:22 by James S. Shaddox
0.30Mb (2496 downloads)
Airport LPMA Funchal Madeira / Portugal This is a puristic, frame rate friendly scenery. Terminals have gate signs to show the number of the gate and ground painted taxiway signs for better orientation. Sceneries for FSX and tested also with P3D V2.5. By Stefan Liebe
Posted May 22, 2015 03:51 by admin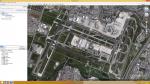 17.53Mb (1104 downloads)
CYYZ_2007 transformed to be used on P3D. Tested on P3D v.2.5. May also work in FSX
Posted Mar 26, 2015 13:17 by Sergey Stoyanov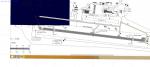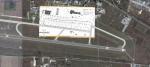 5.50Mb (256 downloads)
Varna, LBWN, Bulgaria. One of the most beautiful landmarks on the West Black see cost only 100nm from Sevastopol(Crimea)
Posted Mar 18, 2015 23:09 by Sergey Stoyanov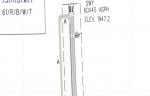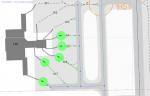 2.80Mb (201 downloads)
Lanzhou(China), ZLLL ADEP based scenery.
Posted Mar 14, 2015 23:55 by Sergey Stoyanov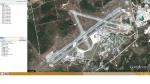 0.14Mb (309 downloads)
ADEP3D based scenery of North Bay CYYB. North Bay Airport or North Bay/Jack Garland Airport in North Bay, Ontario. The airport serves as a base for the North American Aerospace Defense Command. Tested on P3D v 2.5.
Posted Feb 19, 2015 20:34 by Sergey Stoyanov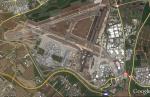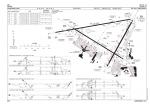 0.02Mb (716 downloads)
Prepar3D, P3D Ben Gurion LLBG. ADE based. Ben Gurion Airport is the main international airport in Tel Aviv, Israel. Tested on P3D v 2.5 with default traffic.
Posted Feb 17, 2015 22:11 by Sergey Stoyanov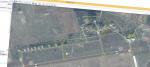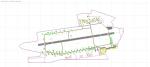 6.21Mb (170 downloads)
Graf Ignatievo AFB (LBPG, Bulgaria, does not exist in P3Dv2 and also the on the some navcharts. Note that the real NAVAIDS frequencies could be different from those presented in the scenery. Read the notifications enclosed. The scenery adjusted to P3Dv2 and not tested in FSX environment (may work in FSX).
Posted Jan 23, 2015 13:53 by Sergey Stoyanov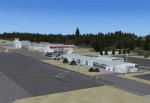 44.12Mb (909 downloads)
CYBL (2011) portrays the Campbell River (British Columbia, Canada) Airport and surrounding area, including the BC Forest Service tanker base, as it appeared in late 2011. (Campbell River, a small city mid-way up the eastern shore of Vancouver Island, is the "salmon capital" of North America and the gateway to Desolation Sound - summer cruising grounds for thousands of yachts from across the Pacific Northwest. Hence, CYBL is host to a lot of visiting GA.) This add-on includes a selection of Custom AI and static aircraft painted to represent aircraft based or often seen at CYBL. CYBL has recently completed a major runway extension and terminal upgrade - both of which are reflected in CYBL (2011). CYBL (2011) is compatible with BC Roads (FS9 only), ORBX FTX USA Canada Pacific Northwest and both FS9 and FSX versions of Ultimate Terrain. Generally, this new version is visually identical to its predecessor - even though quite different internally. As well, to the extent possible, it is compatible with Prepar3Dv2. (v2.03 fixes a vehicle texture issue in 2.02)
Posted Jun 21, 2014 21:35 by Don Grovestine