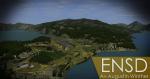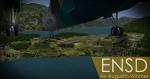 28.96Mb (1165 downloads)
Sandane Airport is one of the most dangerous airports in the world! Can you manage to land there? Sandane Airport, Anda is a regional airport serving Sandane, Norway. It perpendicularly straddles the Anda peninsula in Gloppen between Nordfjorden and Gloppefjorden. The airport has an asphalt runway measuring 970 by 30 meters and aligned 09/27. Features: - Photo-real Scenery - Over 100 hand-placed auto-gen! - Some custom buildings - FPS friendly Enjoy!
Posted Feb 16, 2016 05:29 by Augustin Winther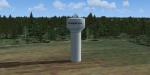 0.16Mb (69 downloads)
This is an FSX and P3D self contained package to add the York/Binbrook Water Tower (CPP6), used by small-aircraft pilots to orient themselves in the York CPP6 area. Not much to it, just the tower with flashing lights at the top. Made by Fern Marques. This doesn't work on FS9. The York package for FS9 contains this water tower.
Posted Feb 14, 2016 13:37 by Fern Marques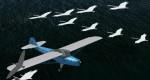 7.71Mb (2931 downloads)
Wildlife+ v2 FSX & P3D autogen bird, animal and sea life. Bring some more life into your sim world with interactive Wildlife+ and see the difference. Includes models by Ivar Danielsen from his Animals of the World series. Fully customisable with regional wildlife groups, ability to adjust wildlife parameters and add additional sim objects. This utility is a continuation on from XBirds.
Posted Feb 12, 2016 06:00 by uploader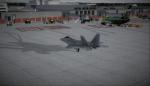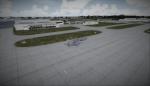 170.62Mb (963 downloads)
FSX/P3D San Antonio KSAT 2015 version 1. Created for FSX and P3d. Includes custom made terminal buildings. This is version 1 - more revisions will come. Includes static aircraft from faib, aia, and tds.
Posted Feb 7, 2016 23:30 by Daniel Johnson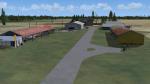 30.06Mb (116 downloads)
This is a Prepar3D self-contained scenery package for the York airport in Southern Ontario, Canada, CPP6. This is a small airport but, as it turns out, busy. This package works P3D. Animations and timed objects don't work in Prepar3D. The package includes traffic aircraft. If you install the aircraft in the appropriate Airplanes folder in P3D, the traffic will appear; if not, the traffic won't appear. Made by Fern Marques with aircraft models by Dave Pearce.
Posted Feb 6, 2016 17:13 by Fern Marques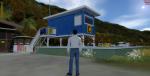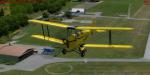 15.02Mb (606 downloads)
The airport of Lienz-Nikolsdorf is located 9 km east from the town of Lienz, East Tyrol in Austria net. It was'nt in the library of FSX and it was a shame not to be able to do so going on a flight in the beautiful Austrian region of Tyrol The airport was built with custom objects and a photo-realistic basis for a good approach. This is an update to version 2014, it contains the new tower and is compatible with Austria Professional. The scenery has also been tested on P3D V2 and V3. (May also work in FSX)
Posted Feb 6, 2016 04:56 by Dario "Vic Dabor" Bortot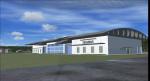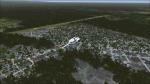 9.32Mb (374 downloads)
P3D compatible Ixiamas Airport (ICAO: SLIX) is a public use airport located near Ixiamas, La Paz, Bolivia. The airport resides at an elevation of 725 ft (221 m) above mean sea level. It has one runway designated 18/36 with an asphalt surface measuring 7,874 by 98 ft (2,400 m by 30 m). This new airport is recently operational since may,2015.Ixiamas Municipality is the first municipal section of the Abel Iturralde Province in the La Paz Department, Bolivia. The region is seat of Madidi Park, a natural reserve attractive to tourists in search of adventure.
Posted Dec 28, 2015 17:05 by Marcos A. Rivas Torrez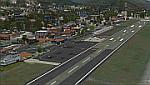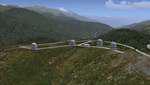 72.63Mb (1728 downloads)
FSX/Prepar3D Scenery - Merida-SVMD (Sloped Runway) SVMD is an airport located 3 km southwest of downtown Merida, Venezuela, at an elevation of 1,526 m MSL. Its runway is 1,630 m long. The runway has a gradient slope of +/- 4.05 %, for that reason, this airport is the most difficult and dangerous to land in Venezuela. It is situated in a valley in the Andean mountains, surrounded by higher terrain in all quadrants. Night operations are prohibited Runway 07 is used for landings only and Rwy 25 is used only for take off. Photo-terrain area improved with Autogen files. Only compatible with versions to FSX or P3D v1 v2 v3 .x. Also includes a friendly Auto-Install. By David Maldonado
Posted Dec 9, 2015 14:54 by David Maldonado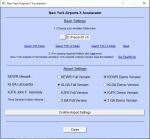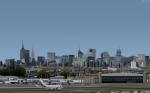 0.34Mb (712 downloads)
New York Airports X Accelerator is a small tool to help you getting better framerates and lower VAS usage if you use Drzewiecki's "New York Airports X"and "New York City X" sceneries together. We know that in this case Drzewiecki recommends to deactivate all airports except the departure or arrival airport. But perhaps you don't want to see standard airports in the surroundings after buying all these sceneries! Therefore it was my intention to install New York Airports X Demo Version in addition to New York Airports X Full Version and to easily switch between these versions with this tool. For example, you choose a full version airport as departure or arrival airport and select framerate friendly demo versions for all other airports. This is done by simple folder renaming without any changes in your scenery library.New York Airports X Accelerator can be used for different FS-Versions depending on which FS main folder you choose.
Posted Nov 21, 2015 12:54 by archive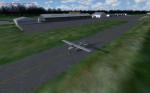 6.79Mb (923 downloads)
LFCS is an airport Near Bordeaux in France. This is a fully functional freeware scenery for FSX and P3D. By Everlink
Posted Nov 19, 2015 12:08 by Everlink