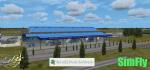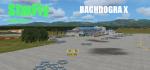 83.36Mb (408 downloads)
Bagdogra Airport, (IATA: IXB, ICAO: VEBD) is an international airport located in about 16 km (9.9 mi) west of the cities of Siliguri, 52 km (32 mi) away from Jalpaiguri and 65 km (40 mi) away from Darjeeling, the cities which the airport mainly serves, at Bagdogra in Darjeeling district in northern West Bengal, India. FEATURES- 1.High detailed representation of Baghdoghra Customs Airport (VEBD). 2.Includes current real world airport expansions and modifications (July 2016) 3. High resolution "realistic" looking textures (2048/2048) 4. Night lighting 5. Guaranted 20 FPS with 4GB RAM. OTHER FEATURES- 1. AIR FORCE AREA ADDED. 2. CUSTOM HIGH DETAILED GROUND POLYGON. 3. ADDED MANY CUSTOM MODELLED BUILDINGS AND AIRPORT OBJECTS. 4. COMPATIBLE WITH FSX, FSX SE, P3D V2
Posted Mar 16, 2017 11:55 by Saptarshee @ SimFly developers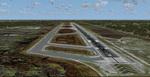 11.85Mb (803 downloads)
Airport scenery for KTNT, the Dade-Collier Training and Transition Airport, Florida, USA. This is an ADE airport with a nice photorealistic airport background. It is tested only in FSX, but may also work in P3D. Not much buildings on this airport, but those that are, are present. Created by Tim van Ringem
Posted Mar 16, 2017 02:24 by uploader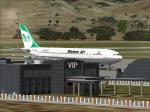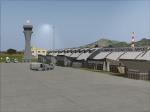 22.29Mb (1101 downloads)
New Airport for FSX/P3D,by Amirhossein Daryaei Sulaimaniyah International Airport (IATA: ISU, ICAO: ORSU) is an airport 10 kilometers outside the city of Sulaimaniyah, in Iraqi Kurdistan. The airport has facilities for both cargo and passengers. Sulaimaniyah International Airport has three terminals; for departures, arrivals and VIPs. FSX/P3D Sulaimaniyah Airport in beautiful Kurdistan region. (version 1.2) Designed by Amirhossein Daryaei 2016-2017
Posted Mar 12, 2017 04:15 by Amirhossein Daryaei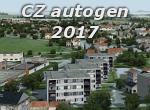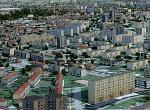 416.07Mb (1717 downloads)
This is detailed autogen for the Czech Republic. It depicts correct type of forests, prefabricated and multiapartment houses, high voltage power towers, solar powerplants, silage towers, and custom autogen houses texture. Have a look at it in motion here: vimeo.com/207105562
Posted Mar 6, 2017 16:52 by Milan Smid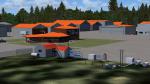 9.08Mb (91 downloads)
Parry Sound CNK4 scenery for Prepar3D. This is a self-contained scenery package for enhancing the Parry Sound CNK4 appearance. The native CNK4 is rather poor, but the real Parry Sound is a fairly busy airport, located in the Ontario "Cottage Country" only a few kilometres from the town of Parry Sound, on Lake Huron. Please note that P3D's terrain is full of towns and farms that don't exist, including in the area of this airport, but I didn't do anything about it. The package is simple to install, just unzip and locate the folder somewhere convenient, then "add" it to the scenery library. If you have problems installing, send me an e-mail. All objects are created with gmax. You can do anything you want to it, so as long as you don't sell my objects, in whole or in part. If you need any of the gmax files, just send me an e-mail. My e-mail address is in the zip. Made by Fern Marques, static aircraft by Dave P. March 2017. Thanks.
Posted Mar 4, 2017 12:31 by Fern Marques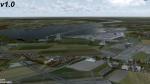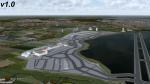 0.06Mb (340 downloads)
Eemland Airport is a fictive international airport near Amersfoort, the Netherlands. The runway (12-30) is based in the Eemmeer. The area is also called "Eemland" because of the beautiful river that flows through the area, the Eem. About the airport: The runway (12-30) has a length of 2500 meters and is 60 meters wide. On each side is a overrun of 200 meters and 20 landing lights. Also both runways have an Instrumental Landing System (ILS) and the airport has full Air Traffic Control (ATC). The airport has 27 Small gates, 5 Medium gates, 4 Heavy gates and 3 Cargo parkings. The airport also has 19 small, 10 medium and 5 big Genaral Aviation (GA) parkings. The airport furthermore has it's own fuel supply, air traffic radar, and logistics center. The airport doesn't have AI traffic of it's own, only some static planes. You can download the AI Flight Planner here: http://stuff4fs.com/open.asp?Folder=AIFP&JS=TRUE Scroll all the way down till you find: "The current release of AI Flight Planner is..." and click on the current version to download. With this tool you can add AI traffic to this airport with any traffic addon you are using or any default AI traffic.
Posted Feb 15, 2017 04:18 by Joeri Veenhuizen
80.48Mb (761 downloads)
Photoscenery for Barbados island for FSX/P3D Thank you for downloading my first scenery. I've decided to make my first scenery of my home island Barbados, am very proud of my work and I hope you enjoy it. UPDATE: Fixed the Blendmask Fixed the watermask added rivers, port and more to the watermask Barbados is a sovereign island country in the Lesser Antilles, in the Americas. It is 34 kilometres (21 miles) in length and up to 23 km (14 mi) in width, covering an area of 432 km2 (167 sq mi). It is situated in the western area of the North Atlantic and 100 km (62 mi) east of the Windward Islands and the Caribbean Sea;[6] therein, it is about 168 km (104 mi) east of the islands of Saint Vincent and the Grenadines and 400 km (250 mi) north-east of Trinidad and Tobago. Barbados is outside of the principal Atlantic hurricane belt. Its capital is Bridgetown. Barbados is 1,600 mi (2,600 km) Southeast of Miami. Created by Shakur Jones
Posted Jan 6, 2017 05:08 by Mike Leitz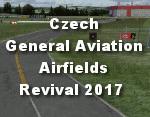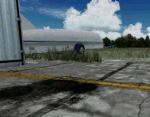 679.97Mb (901 downloads)
This package contains 73 sceneries of mainly general aviation airfields in the Czech Republic. These sceneries are converted for FSX Accel/SP2 and Prepar3D, aligned to a photoscenery, complemented with static objects, 3D grass, and hi-res ground polygons. The original sceneries were developed by 37 authors between the years 2002 and 2016.
Posted Dec 23, 2016 23:46 by Milan Smid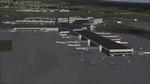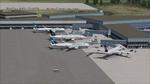 2.69Mb (836 downloads)
CYYC - Calgary Intl Airport, Alberta, Canada. This is a mopdified version of Ray Smith's (fsx_cyyc_rs.zip) scenery for CYYC. Ray has given me permission to make his file available for Prepar3D. Ther are two optional files, one version with the Crosswind runways operating where all 4 runways will be used for takeoff and landing and one version as the default airport runway operation: assigned parking as per their website with extra parking, the new international terminal added, concouse D and Concourse E, a new midfield control tower. Sunwest Aviation has now moved to its new location with its buildings and hangar also included together with coded the parking spots for those using their flight plans. Taxiways and taxi signs updated to the latest charts, lighted helipad, extra fuel trucks, support vehicle roads rebuilt and many other scenery improvements and objects added. Airport views are from the roof of the new control tower (when in tower view). Please view the readme before installation. By Robert Catherall
Posted Dec 6, 2016 05:56 by uploader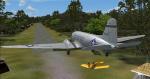 0.53Mb (624 downloads)
In the jungles of Congo lies a road, and that road functions as a playground for children and a grazing site for goats, besides its regular functions. But this particular road also functions as a runway, with a bend halfway. Welcome to Walikale, an airstrip most people will never have heard of. Its challenging take-off and landing conditions have led me to recreate this airfield. Made using ADE and default FSX objects and placed using google earth and reports from frequent visitors. Tested in FSX SP2, might work in FSX:SE or P3D More info in the readme.
Posted Oct 24, 2016 14:09 by Seblines