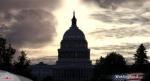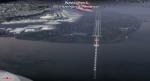 39.38Mb (1998 downloads)
Washington X DEMO features an extremely detailed scenery of large area of Washington, Dstrict of Columbia, United States, fully compatible with FSX, FSX STEAM, P3D v1/v2/v3/v4 and FSW by Dovetail. With this product you are free to fly to any of 5 airports (KDCA, KCGS, KADW, KVKX, W32) and many heliports in the area, admire some of the world-renowned landmarks like Capitol or Pentagon, or simply pay a visit to The President of the United States. This Demo version of the commercial product is a fully functional freeware scenery, featuring same airport layout as in the full version but with limited 3D objects and low resolution textures. This ensures no problems with online (VATSIM, IVAO and multiplayer) flying in case some users have the payware scenery and some don't. It's equipped with an automatic installer, which means that the scenery will be automatically added to the Flight Simulator Scenery Library. Please uninstall all previous versions of the above-mentioned airports you may have installed before. Please make also sure that no duplicated AFCAD files are installed. Enjoy your virtual flying with Drzewiecki Design! Previous version had 1380 d/l's
Posted Aug 10, 2017 04:40 by Drzewiecki Design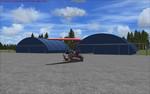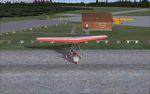 42.87Mb (337 downloads)
This is a full redux of the real life Tobermory Airport (CNR4) in Ontario, Canada. The runway, hangars, fuel shed (except the pump itself), FBO, Sign, gate, Windsock, parking lot, perimeter benches, warehouse accross the street and light were created in GMAX by me and imported and placed using Model Converter X. I did my best to place, scale and model these items as accurately as possible. I also added a few new textures. By Chris Black
Posted Aug 9, 2017 03:32 by uploader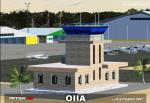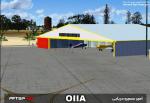 6.65Mb (448 downloads)
FSX/P3D Azadi Airport OIIA - Qazvin The very first General Aviation airport in Iran. by Amirhossein Daryaei
Posted Jul 7, 2017 21:39 by Amirhossein Daryaei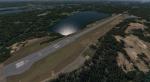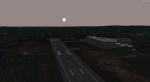 37.64Mb (817 downloads)
Kuusamo airport (EFKS) scenery in Finland. Light enhancement of EFKS with 15cm/pix photoscenery, correct parking and markings, correct terminal and buildings and custom autogen. You have to experience the beauty of Lapland in this approach! Compatible with FSX, Prepar3D v3 and Prepar3D v4!!!
Posted Jul 6, 2017 04:03 by Joona Toivola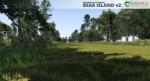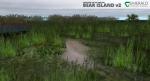 34.06Mb (766 downloads)
Bear Island v1.x.x must be uninstalled before installing this scenery! Bear Island v2 is a redux of our original Bear Island scenery, released back in 2013. Although this original scenery was fairly popular, it was not very detailed and used almost all default objects. Now four years down the road, and with the original Bear Island no longer reflecting our current standards, we decided that it was time for a redux.. Bear Island has been completely recreated in incredible detail, utilizing nearly all custom objects. Animated Birds and Dolphins are now the only default objects used in this detailed scenery! Bear Island v2 includes custom hi-definition textured models depicting South Florida native vegetation, trees, and more! Many vegetation textures have been color-matched to blend well with the FTX Global matched photo real. A crisp layer of 10m mesh has also been included to give the island some slopes and elevation. SODE has been utilized in this scenery to bring many environmentally-dynamic features including rain puddles, ambient sounds, windsocks and more! **For full functionality of this scenery, you must install the latest version of our Emerald Object Library v2.0. See the included txt file for a download link.** Scenery by Chris Britton of Emerald Scenery Design.
Posted Jul 5, 2017 09:06 by Emerald Scenery Design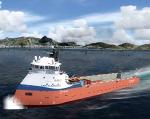 234.88Mb (4172 downloads)
This package contains more than 200 AI ships and AI ship traffic routes for the entire globe for FSX and P3Dv1 to P3Dv4. It is an addition to Global AI Ship Traffic V1. This package also corrects four model files from Global AI Ship Traffic V1, so they work in P3Dv4. This package includes cruise ships, ferries, container ships, bulk carriers, fishing boats, destroyers, frigates, aircraft carriers, patrol boats, yachts, oil rigs and much more… It also contains animated migrating whales thanks to Jean-Pierre Fillion. For full benefit download and install first Global AI Ship Traffic V1. Combining the two packages will give you a complete coverage of the world with AI Ship traffic and more than 850 ships in total. Several people have contributed with models, repaints, and sound files to this package including Jean-Pierre Fillion, Lazarus Starkweather, Cxema, Erwin Welker,Sebastian Viale, Manfred Sielder, Knud Kristoffersen, Bernard Berju83, Didier Puentes, and Alberto Garcia JAGL04
Posted Jun 18, 2017 07:52 by Henrik Nielsen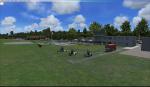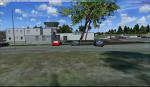 527.63Mb (883 downloads)
Rheine Eschendorf, a German grass airfield in the north-west, near Münster and Osnabrück. High detail scenery package. Tested with FSX, FSX:SE, P3D V3 and P3D V4. Johannes Schuster and Jens Hicken.
Posted Jun 12, 2017 08:49 by Jens Hicken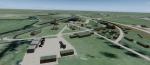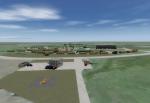 2.25Mb (416 downloads)
RAF Rufforth was built by John Laing & Son Ltd for the Royal Air Force in 1941 (completed 1942), it is located on the south side of the village.[1] The airfield had one B1 and two T2 hangars and 36 aircraft hard standings and there was accommodation for 1,531 males and 251 females of all ranks.[2] The ITV fictional drama series "Airline" was partially filmed at the airfield in 1982. Be sure to uninstall any Rufforth scenery before installing this Package
Posted May 26, 2017 09:54 by Terry Boissel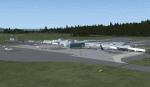 120.31Mb (1670 downloads)
CYYJ (2017), Version 7, is a major upgrade to CYYJ (2014). It portrays the Victoria (British Columbia, Canada) International Airport (CYYJ), aviation museum, Pat Bay floatplane base (CAP5) and Coast Guard station, and nearby industrial park as they appeared in early 2017 - as well as a host of static aircraft. It is fully compatible with Victoria+ (both FS2004 And FSX versions), Ultimate Terrain Canada/Alaska for FS2004 and Ultimate Terrain X - Canada for FSX, ORBX's FTX NA Blue and other FS9 road and shoreline upgrades for the area. CYYJ (2017) includes aircraft and traffic files for a realistic AI scenario other than scheduled airline operations. (Use BC Regional AI - also available from this file library - for scheduled traffic). Version 7 adds all the recent major new construction and apron expansion at CYYJ, and includes a greater level of detail in many areas.
Posted May 24, 2017 13:41 by Don Grovestsine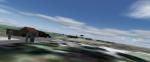 3.13Mb (309 downloads)
RAF Predannack was opened in May 1941 as a satellite for RAF Portraits. Accommodation was dispersed over a wide area, with officers accommodated in the Mullion Cove and Polurian Hotels. The number of personnel reached peak strength of 3,600 by 1944. The first squadron to arrive was 247 Squadron with Hawker Hurricanes, specialising in night defence of the South West's towns and ports. The night fighting element was later augmented by 1457 Flight flying Douglas Havocs with its unsuccessful Turbinlite searchlight tactics. However, the arrival of 600 Squadron with radar equipped Bristol Beaufighters produced better results. GCI (Ground Control Interception) in the area was covered by RAF Treleaver radar station. A more detailed history can be found on Wikipedia.
Posted May 17, 2017 06:20 by Terry Boissel