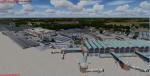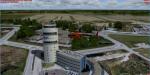 26.17Mb (5455 downloads)
Venice Marco Polo Airport (LIPZ) is the main international airport of Venice, Italy. It is located just north of Venice. The airport has been tested in P3D V3.
Posted Dec 29, 2017 08:12 by Dario "Vic Dabor" Bortot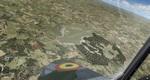 2.89Mb (61 downloads)
This is the X3TN RAF Watton in the UK for P3Dv4. Will not work in FSX or FS2004
Posted Dec 25, 2017 11:40 by Peter ZIEGLER (ZZIP)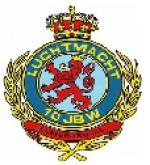 5.32Mb (154 downloads)
This is an UPDATE for my EBBL Kleine Brogel AB v4.0 for P3Dv4 .
Posted Dec 24, 2017 09:30 by Peter ZIEGLER (ZZIP)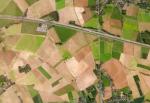 141.54Mb (212 downloads)
EBAV - Avernas Ultralight airbase (with new runway) For P3Dv2-3-4 & Megascenery Belgium photoscenery (or home made photoscenery). Can by use stand alone. The scene includes the airfield (for default mesh) and the surroundings (+- 3X3 nm). FSX & P3Dv1 user can use this scenery but must copy the file "EBAV\scenery\FSX & P3Dv1 user" : PROJECT_OB1X.BGL into "EBAV\scenery" and overwrite the file (A saved copy for restore P3D version is in the folder : "EBAV\scenery\Save p3d bgl". Aime Leclercq
Posted Dec 18, 2017 08:11 by Aime Leclercq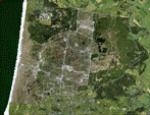 42.08Mb (284 downloads)
I was getting tired of in FSX not having any scenery to practice weapon delivery (fx.TacPack from VRS) here in Denmark, so I decided, to try to make the Oksboel (Oksbøl) shooting area, which are used by the Danish military (air force too) for weapons training. I made it photo real and with autogen vegetation (autogen annotator) and it contents some homemade targets: 10, 7, 5m shooting targets, SAM missile launchers, SAM radar and tank made of Bob Lacy.
Posted Dec 16, 2017 18:55 by Otto Knudsen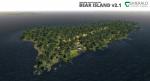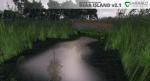 41.26Mb (395 downloads)
Bear Island v2.1 is a stand-alone update. This scenery requires the latest version of our Emerald Object Library! A download link is included in the readme. Bear Island v1.x.x must be uninstalled before installing this scenery! // Bear Island v2 is a redux of our original Bear Island scenery, released back in 2013. Although this original scenery was fairly popular, it was not very detailed and used almost all default objects. Now four years down the road, and with the original Bear Island no longer reflecting our current standards, we decided that it was time for a redux.. Bear Island has been completely recreated in incredible detail, utilizing nearly all custom objects. Animated Birds and Dolphins are now the only default objects used in this detailed scenery! Bear Island v2 includes custom hi-definition textured models depicting South Florida native vegetation, trees, and more! Many vegetation textures have been color-matched to blend well with the FTX Global matched photo real. A crisp layer of 10m mesh has also been included to give the island some slopes and elevation. SODE has been utilized in this scenery to bring many environmentally-dynamic features including rain puddles, ambient sounds, windsocks and more! Scenery by Chris Britton of Emerald Scenery Design. Compatible with FSX versions and P3D up to V4.
Posted Dec 9, 2017 02:02 by Emerald Scenery Design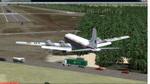 42.27Mb (315 downloads)
EBBL KleineBrogel AB v4.0 for P3Dv4 only . This is my second scenery from EBBL Kleine Brogel / Belgium 10 Fighter-Bomber Wing. The home of 31 Sqn (Tigers), 349 Sqn and OCU. made by Peter Ziegler
Posted Dec 8, 2017 17:44 by Peter Ziegler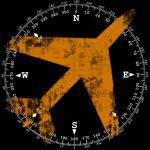 8.22Mb (231 downloads)
This photoreal addon scenery covers a small area of the Palouse River Falls located in southeast Washington. The Palouse Falls lies on the Palouse River, about 4 mi (6 km) upstream of the confluence with the Snake River in southeast Washington, United States. The falls are 198 ft (60 m) in height. They consist of an upper falls with a drop around 20 ft (6.1 m), which lies 1,000 ft (305 m) north-northwest of the main drop, and a lower falls, with a drop of 198 ft (60 m). For P3D and FSX.
Posted Nov 27, 2017 04:43 by JackRiordan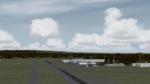 2.07Mb (332 downloads)
This is a self-contained scenery package for FSX and Prepar3D. It doesn't work in FS9. There is another version in Simviation that works in FS9. I added the paved runway 09-27. Done on 20171016. By Fern Marques
Posted Oct 16, 2017 14:08 by Fern Marques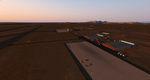 31.77Mb (299 downloads)
Ghat HLGT Libya Scenery for FSX/P3D Ghat is a medium-sized airport located in the south-west of Libya, near Algerian border, and 10 miles north of the city of Ghat. In early 2010s Ghat was undergoing major renovatios, but civil war in Libya has put these plans on hold. While all runways and taxiways were recently repaved, new passenger terminal is still unfinished, and air traffic is almost non-existent. Except from military and cargo planes, the only regular passenger flight to Ghat nowadays is Air Libyan from Tripoli: their A320 is visiting this place twice a week. By Dmitriy Kozyrev
Posted Oct 5, 2017 03:15 by uploader