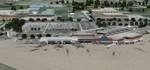 215.86Mb (319 downloads)
Fort Wayne International Airport, KFWA, Indiana, USA, version 1.1 for P3D. This is a detailed rendition of Fort Wayne International Airport, Indiana, USA. The airport is a regional airport serving Northeast Indiana and is also the home of the USAF 122nd Fighter Wing Indiana ANG. The airport was originally named "Baer Field" as a World War II military base. During World War II more than 100,000 military personnel served at the airport. Shehryar 'Shez' Ansari
Posted Apr 9, 2017 03:05 by Mike Leitz


93.31Mb (428 downloads)
Eugene F. Correira International Airport SYEC is located in Guyana east of the capital Georgetown. The airport was formally known as Ogle International Airport. Visit us http://justflightsimx.weebly.com/scenery.html
Posted Apr 1, 2017 05:19 by JustFlightSimX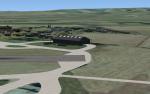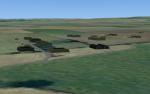 0.21Mb (52 downloads)
RAF Wombleton opened in 1943 as a sub-station of RAF Topcliffe. It was part of RAF Bomber Command's No. 6 Group RCAF, and along with the main station at Topcliffe and the station at Dishforth, was designated part of No 61 (Training) Base. In November 1944, No 61 Base was transferred to No 7 (Training) Group and it was renumbered No 76 Training Base. No 1666 Heavy Conversion Unit (HCU) was the first unit to move to Wombleton. Aircrew who were originally trained on twin-engined aircraft such as Wellingtons or Whitley's received conversion training on heavy four-engined bombers such as the Halifax or Lancaster. No 1666 HCU remained at Wombleton until the end of the war. The RAF took over the station and stayed for several years. Source: Wikipedia
Posted Mar 31, 2017 09:47 by Terry Boissel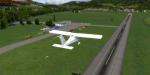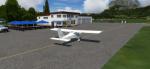 12.16Mb (933 downloads)
The airport of St Johann in Tirol is located 1 km east of Sankt Johann in Tirol, Tyrol, Austria. The airport was built with custom objects and a photo-realistic base Whith Winter texture for a good approach. The airport has been tested in P3D V3.
Posted Mar 30, 2017 08:01 by Dario "Vic Dabor" Bortot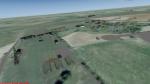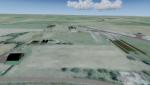 0.18Mb (39 downloads)
The Station opened in 1942 before closing in 1946, it hosted No. 431 Squadron, Royal Canadian Air Force as part of 4 Group RAF Bomber Command which formed at the airfield on 13 November 1942 flying Vickers Wellington Mark X aircraft while at Burn. On 15 July 1943 the squadron was transferred to RAF Tholthorpe and became part of No. 6 Group RCAF. On 1 January 1944 No. 658 Squadron RAF moved to the airfield from RAF Clifton flying the Taylorcraft Auster III but left only seven days moving to RAF Doncaster but on 21 January 1944 the squadron returned, this time staying until 14 March 1944 when they moved to RAF Collyweston. The squadron was briefly joined on 31 December 1943 by 659 Squadron which moved to RAF Clifton the following day. During its use the airfield was also used by No. 10 Aircrew Holding Unit RAF. On 6 January 1944 No. 578 Squadron RAF squadron was relocated to RAF Burn from RAF Snaith. This Bomber Command squadron flew Handley Page Halifax Mk. III before disbanding on 15 April 1945 and the station was closed for flying operations in July 1945. On the night of 30 March 1944, Pilot Officer Cyril Joe Barton took off from RAF Burn in Halifax LK797 for a raid on Nuremberg, and won a posthumous Victoria Cross for valour. Shortly after flying was discontinued, the Royal Army Service Corps took over some facilities to store surplus equipment. ] Many of the buildings have been dismantled but all three runways remain intact and are used by Burn Gliding Club Ltd.
Posted Mar 26, 2017 13:43 by Terry Boissel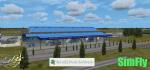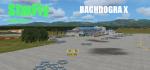 83.36Mb (400 downloads)
Bagdogra Airport, (IATA: IXB, ICAO: VEBD) is an international airport located in about 16 km (9.9 mi) west of the cities of Siliguri, 52 km (32 mi) away from Jalpaiguri and 65 km (40 mi) away from Darjeeling, the cities which the airport mainly serves, at Bagdogra in Darjeeling district in northern West Bengal, India. FEATURES- 1.High detailed representation of Baghdoghra Customs Airport (VEBD). 2.Includes current real world airport expansions and modifications (July 2016) 3. High resolution "realistic" looking textures (2048/2048) 4. Night lighting 5. Guaranted 20 FPS with 4GB RAM. OTHER FEATURES- 1. AIR FORCE AREA ADDED. 2. CUSTOM HIGH DETAILED GROUND POLYGON. 3. ADDED MANY CUSTOM MODELLED BUILDINGS AND AIRPORT OBJECTS. 4. COMPATIBLE WITH FSX, FSX SE, P3D V2
Posted Mar 16, 2017 11:55 by Saptarshee @ SimFly developers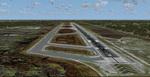 11.85Mb (799 downloads)
Airport scenery for KTNT, the Dade-Collier Training and Transition Airport, Florida, USA. This is an ADE airport with a nice photorealistic airport background. It is tested only in FSX, but may also work in P3D. Not much buildings on this airport, but those that are, are present. Created by Tim van Ringem
Posted Mar 16, 2017 02:24 by uploader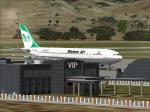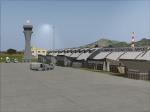 22.29Mb (1094 downloads)
New Airport for FSX/P3D,by Amirhossein Daryaei Sulaimaniyah International Airport (IATA: ISU, ICAO: ORSU) is an airport 10 kilometers outside the city of Sulaimaniyah, in Iraqi Kurdistan. The airport has facilities for both cargo and passengers. Sulaimaniyah International Airport has three terminals; for departures, arrivals and VIPs. FSX/P3D Sulaimaniyah Airport in beautiful Kurdistan region. (version 1.2) Designed by Amirhossein Daryaei 2016-2017
Posted Mar 12, 2017 04:15 by Amirhossein Daryaei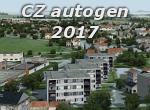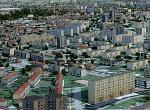 416.07Mb (1713 downloads)
This is detailed autogen for the Czech Republic. It depicts correct type of forests, prefabricated and multiapartment houses, high voltage power towers, solar powerplants, silage towers, and custom autogen houses texture. Have a look at it in motion here: vimeo.com/207105562
Posted Mar 6, 2017 16:52 by Milan Smid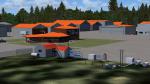 9.08Mb (91 downloads)
Parry Sound CNK4 scenery for Prepar3D. This is a self-contained scenery package for enhancing the Parry Sound CNK4 appearance. The native CNK4 is rather poor, but the real Parry Sound is a fairly busy airport, located in the Ontario "Cottage Country" only a few kilometres from the town of Parry Sound, on Lake Huron. Please note that P3D's terrain is full of towns and farms that don't exist, including in the area of this airport, but I didn't do anything about it. The package is simple to install, just unzip and locate the folder somewhere convenient, then "add" it to the scenery library. If you have problems installing, send me an e-mail. All objects are created with gmax. You can do anything you want to it, so as long as you don't sell my objects, in whole or in part. If you need any of the gmax files, just send me an e-mail. My e-mail address is in the zip. Made by Fern Marques, static aircraft by Dave P. March 2017. Thanks.
Posted Mar 4, 2017 12:31 by Fern Marques