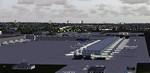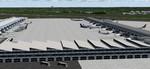 2.70Mb (598 downloads)
EBBR - Brussels National Airport, Belgium. This is Ray Smith's FSX file. Ray has given me permission to modify his file for P3Dv4. This is an accurate version and reflect today's situation with two optional files: one version with the Crosswind runway operating where all 3 runways will be used for takeoff/landing and one version as the default airport runway operation. Assigned parking at the terminals now as per their website. New control tower, helipad, taxiways, taxi signs updated and corrected to the latest charts. Extra fuel trucks, support vehicle roads rebuilt and many other scenery improvements and objects added. By Robert Catherall
Posted Mar 13, 2018 16:58 by uploader


75.64Mb (314 downloads)
This freeware scenery package attempts to represent Advanced Landing Ground A-7 of the US 9th AAF. ALG A-7 was one of 29 Advanced Landing Grounds that dotted the Cotentin Peninsula. Advanced Landing Ground "A-7", consisted of a single 3600' x 120' Square-Mesh Track/Compressed Earth runway aligned 08/26. In addition, tents were used for billeting and also for support facilities; an access road was built to the existing road infrastructure; a dump for supplies, ammunition, and gasoline drums, along with a drinkable water and minimal electrical grid for communications and station lighting. Construction was started on June 6th, 1944. The engineers operated under enemy fire to construct this crucial airfield. The initial operational date was July 2nd, 1944. The airfield was vacated by September 15th, 1944 and was returned to the local population. The airfield was built by 819th Engineer Aviation Battalion. Units from the 365th Fighter Group and 363rd Fighter Group / Tactical Reconnaissance Group flew sorties from this airfield. No evidence is left of this airfield except the monument maintained by the grateful local French population. This scenery contains extensive audio and effects content. It has been tested and found to function properly in FSXA, P3D V3 and P3D4. It looks best with ORBX Global, Vector and EU land class, but will function with no scenery enhancements. By Terry Flemming
Posted Mar 11, 2018 11:17 by uploader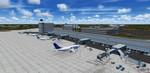 2.95Mb (288 downloads)
CYEG - Edmonton Intl Airport, Alberta, Canada. This is Ray Smith's FSX file. Ray has given me permission to modify his file for P3Dv4. This update has two optional files: one version with the 'Crosswind Runways' operating, where both runways will be used for takeoff/landing and one version as the Default Airport runway operation. Assigned parking updated as per their website with extra parking including a gate for the A380. The new terminal expansion added. Taxiways and taxi signs updated to the latest charts. Extra fuel trucks, support vehicle roads rebuilt with many other improvements. By Robert Catherall
Posted Mar 7, 2018 01:24 by uploader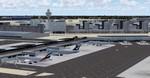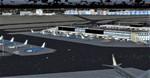 4.16Mb (1095 downloads)
This is Ray Smith's FSX file. Ray has given me permission to modify his file for P3Dv4 and is a very accurate version of Schiphol Airport with two optional files: one version with the Crosswind runways activated and in full operation where all six runways will be used for takeoff/landing and one version as the default airport runway operation. Assigned parking as per their website with extra parking including gates for the A380, where there are dual jetways the static jetways are set to "Very Dense". Taxiways and taxi signs updated to the latest charts, retention ponds and drainage canals added, aviation museum removed which has now moved to Lelystad Airport, fire brigade practice ground and airport support building included, extra fuel trucks, support vehicle roads rebuilt and many other scenery objects and improvements added. Robert Catherall
Posted Feb 27, 2018 10:05 by uploader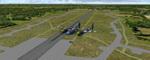 75.78Mb (415 downloads)
This freeware scenery package attempts to represent Advanced Landing Ground A-11 of the US 9th AAF. ALG A-11 was one of 29 Advanced Landing Grounds that dotted the Cotentin Peninsula. Known as Advanced Landing Ground "A-11", the airfield consisted of a single 5000' (1500 m) Square-Mesh Track/Compressed Earth runway aligned 05/23. In addition, tents were used for billeting and also for support facilities; an access road was built to the existing road infrastructure; a dump for supplies, ammunition, and gasoline drums, along with a drinkable water and minimal electrical grid for communications and station lighting. [Excerpted from Wikipedia]. Construction was started on July 27th, 1944. The initial operational date was August 6th, 1944 as the airfield was vacated by September 5th, 1944. This package was tested in FSXA/P3D3/P3D4. By: Terry Flemming
Posted Feb 27, 2018 07:11 by uploader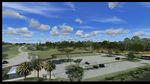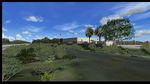 35.56Mb (111 downloads)
P3D v4 Scenery--Oasis Ranger Station (9FL7), Florida (FL), USA. Freeware scenery of the Oasis Ranger Station and Big Cypress visitor center.
Posted Feb 27, 2018 06:53 by uploader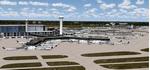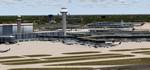 5.46Mb (770 downloads)
KORD - Chicago O'Hare Intl Airport, Illinois, USA This is Ray Smith's FSX file. Ray has given me permission to modify his file for P3Dv4. This version reflects the current changes taking place at the airport with two optional files, one version with the Crosswind runways operating where all 8 runways will be used for takeoff/landing and one version as the default airport runway operation: Runway 14R/32L now corrected to 15/33 and the approaches corrected for it, runway 14L/32R now permanently closed, Northeast cargo and General aviation ramps updated, all aprons, taxiways and taxi signs updated to the latest charts, assigned parking as per their website with extra parking including 2 gates for the A380, the new southwest cargo ramp updated including the new South ATC tower, E Irving Park Rd moved to its new location, extra fuel trucks, support vehicle roads rebuilt and many other scenery improvements. By Robert Catherall
Posted Feb 21, 2018 06:05 by uploader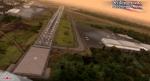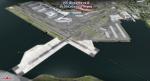 39.36Mb (2182 downloads)
New York Airports X V2 DEMO For FSX & P3D is a package containing 6 airports located in New York metropolitan areas - KJFK, KEWR and KLGA LaGuardia + 3 business & general aviation airports - KTEB, KCDW and KLDJ. This package is fully compatible with FSX/FSX:SE/P3Dv1/P3Dv2/P3Dv3/P3Dv4/FSW and with New York City X by Drzewiecki Design (v2.3 and higher), Manhattan X by Aerosoft, all ORBX products, all PILOT'S products and all Megascenery products. This is a fully functional freeware scenery, perfectly aligned with the full payware version. This ensures no problems with online (VATSIM, IVAO and multiplayer) flying in case some users have the payware scenery and some don't. The demo gives you all the terminals with low resolution textures and non-animated jetways plus a 4.8m/pix resolution photoreal ground for all 6 airports. It's equipped with an automatic installer, which means that the scenery will be automatically added to the Flight Simulator Scenery Library. Please uninstall all previous versions of the airports you may have installed before. Please make also sure that no duplicated AFCAD files are installed. Enjoy your virtual flying with Drzewiecki Design!
Posted Feb 21, 2018 04:12 by Drzewiecki Design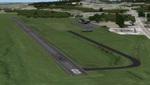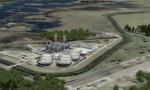 244.51Mb (455 downloads)
Photorico Scenery Antonio 'Nery" Juarbe, ABO Package. The Airport: Antonio (Nery) Juarbe Pol Airport (IATA: ARE, ICAO: TJAB, FAA LID: ABO) is a public use airport located three nautical miles (6 km) of the central business district of Arecibo, Puerto Rico. It is owned by the Puerto Rico Ports Authority.This airport is included in the National Plan of Integrated Airport Systems for 2011–2015, which categorized it as a general aviation airport.. ABO was developed primarily for P3D v3.3 use, but a version for FSX is also included. The airport day and night textures were made from real pictures taken by photorico contributors on location in Arecibo, so the user will expirience some of the most realistic texture work done on a terminal for FS. Ground textures feature bumps and cracks as encountered on real apron, runway and taxiways. All lighting is custom made with an attached 3D model and effect. No SCASM lighst were used. Visit us at PhotoricoScenery.com and Facebook. By David Rosado
Posted Feb 15, 2018 04:08 by uploader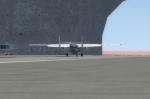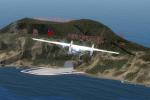 56.16Mb (506 downloads)
A fictional China/Japan Diaoyu/Senkaku Islands Island Airport V1.1. This is a group of unihabited islands controlled by Japan in the East China Sea. They are located roughly due east of Mainland China, northeast of Taiwan, west of Okinawa Island, and north of the southwestern end of the Ryukyu Islands. China claims the discovery and ownership of the islands from the 14th century, while Japan had ownership of the islands from 1895 until its surrender at the end of World War II. Ownership of the islands is disputed.
Posted Feb 10, 2018 22:24 by Liao Yitong