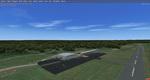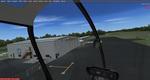 45.97Mb (80 downloads)
KJQD, Ohio County Airport Hartford, KY USA KJQD is a public use, one runway airport located 3 miles NE of Hartford KY. Runway 3/21 is an asphalt runway 5000x75 feet long. 100LL and Jet-A are available at this airport. I added an area of photo real about a mile square around the airport. It blends best with Orbx Global and LC North America. All the airport objects such as hangers, fences, fuel tanks, signs, etc. are all custom made objects based on pictures obtained on-site. The runways, taxiways and aprons are all custom textures as well as runway and taxiway lights. This is an authentic recreation of the real world airport.
Posted Jan 24, 2018 08:46 by uploader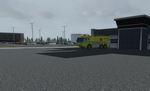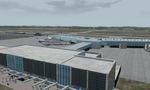 18.25Mb (658 downloads)
Knoxville Mcghee Tyson Airport KTYS (V 1.0). The purpose of this scenery is to Update the default P3D scenery and AFCAD of Tennessee's 3rd largest airport, Knoxville (KBTV). Owned by the Metropolitan Knoxville Airport Authority, at present writing it is served by the legacy airlines offering flights to their respective hubs, as well as Allegiant and Frontier. Most real-world commercial flights are 2 hours or less, making it a great destination for regional hops. The airport employs nearly 3,000 people and is a quick 30-minute drive to the Great Smoky Mountains National Park, making for great GA flying as well. By Matthew Derr
Posted Jan 24, 2018 08:28 by uploader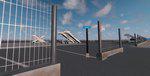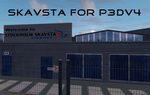 186.19Mb (367 downloads)
After many months of hard work, you can fly to ESKN! Skavsta (Stockholm Skavsta flygplats) is an airport for low-cost airlines (WizzAir, Ryanair). Download my scenery and fly! Skavsta is an international airport near NykŲping, Sweden, 5 kilometres northwest of its urban area and approximately 100 kilometres (62 mi) southwest of Stockholm. It is served by low-cost airlines and cargo operators, and is the fifth-largest airport in Sweden, with an ability to handle 2.5 million passengers annually. May also work in FSX.
Posted Jan 22, 2018 05:44 by Jakub Lukaszewski


19.58Mb (358 downloads)
FSX/P3D RAF Bury St Edmunds (USAAF Station 468), UK. RAF Bury St Edmunds (USAAF Station 468) is a former Royal Air Force station located 3 miles (4.8 km) east of Bury St Edmunds, Suffolk, England. Built in 1941 it was first home to the 47th Bombardment Group. After the 47th BG moved to RAF Horham, the 322nd BG moved in with their B-26's. The final occupants of USAAF Station 468 were the 94th BG (Heavy) flying B-17's. This scenery has been tested in P3DV3 and P3DV4. It should work in FSX. The scenery is fairly accurately modeled from the RAF site plans. The main site and all dispersed sites are modeled. A big thanks to Ian P. for his superb models. Note: You must download and install Ian's libraries (see the readme). By Terry Flemming.
Posted Jan 20, 2018 07:23 by uploader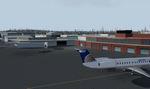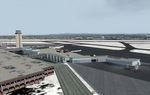 33.65Mb (765 downloads)
Burlington International Airport, KBTV, Vermont. The purpose of this scenery is to enhance the default scenery of Vermontís largest airport, Burlington International (KBTV). Burlington is Vermontís largest city; a regional college town, it is home to 2 colleges and Vermontís largest hospital. The airport is a joint-use civil-military airport and presently served by legacy airlines as well as JetBlue and Porter (Seasonal) with connections to their respective hubs. The airport is a 1-hour drive from the Canadian border. Approximately 40% of the passengers come from Quebec. Most real-world commercial flights are 2 hours or less, making it a great destination for regional hops. The surrounding scenery also makes for great GA flying. Designed and tested in P3Dv4. May also work in FSX. By Matthew Derr
Posted Jan 9, 2018 03:20 by uploader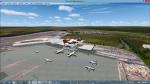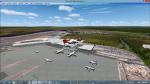 46.14Mb (888 downloads)
This is the Abuja , Nigeria (Nnamdi Azikwe Int'l Airport) DNAA Photoreal for FSX and P3D, created by a Nigerian Simmer Raheem Adeleke. DNAA, Abuja is the capital's Airport in Nigeria and second busiest Airport in Nigeria.
Posted Jan 5, 2018 12:39 by Ibrahim Abdulazeez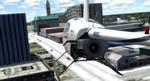 30.68Mb (895 downloads)
FSX/P3D/FSW Scenery Ottawa 2018 Extensive scenery for the city of Ottawa, capital of Canada. Contains more than 200 custom and default objects, including landmarks like Parliament Hill, many buildings in the downtown core and the Byward Market, shopping areas like Bayshore and Carlingwood Mall, sports facilities like Lansdowne Park and the Canadian Tire Centre, and many more. Also adds many roads, some with ground traffic, and extensive areas of landclass. Several Easter Eggs are visible to pilots willing to search. Tested in FSX, P3D v3, P3D v4, Dovetail Flight Sim World By Andy Johnston.
Posted Jan 4, 2018 04:59 by uploader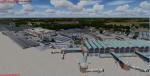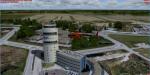 26.17Mb (5104 downloads)
Venice Marco Polo Airport (LIPZ) is the main international airport of Venice, Italy. It is located just north of Venice. The airport has been tested in P3D V3.
Posted Dec 29, 2017 08:12 by Dario "Vic Dabor" Bortot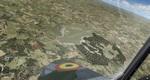 2.89Mb (61 downloads)
This is the X3TN RAF Watton in the UK for P3Dv4. Will not work in FSX or FS2004
Posted Dec 25, 2017 11:40 by Peter ZIEGLER (ZZIP)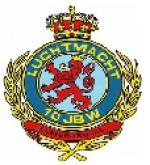 5.32Mb (146 downloads)
This is an UPDATE for my EBBL Kleine Brogel AB v4.0 for P3Dv4 .
Posted Dec 24, 2017 09:30 by Peter ZIEGLER (ZZIP)