19.58Mb (350 downloads)
FSX/P3D RAF Bury St Edmunds (USAAF Station 468), UK. RAF Bury St Edmunds (USAAF Station 468) is a former Royal Air Force station located 3 miles (4.8 km) east of Bury St Edmunds, Suffolk, England. Built in 1941 it was first home to the 47th Bombardment Group. After the 47th BG moved to RAF Horham, the 322nd BG moved in with their B-26's. The final occupants of USAAF Station 468 were the 94th BG (Heavy) flying B-17's. This scenery has been tested in P3DV3 and P3DV4. It should work in FSX. The scenery is fairly accurately modeled from the RAF site plans. The main site and all dispersed sites are modeled. A big thanks to Ian P. for his superb models. Note: You must download and install Ian's libraries (see the readme). By Terry Flemming.
Posted Jan 20, 2018 07:23 by uploader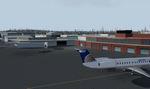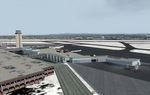 33.65Mb (749 downloads)
Burlington International Airport, KBTV, Vermont. The purpose of this scenery is to enhance the default scenery of Vermontís largest airport, Burlington International (KBTV). Burlington is Vermontís largest city; a regional college town, it is home to 2 colleges and Vermontís largest hospital. The airport is a joint-use civil-military airport and presently served by legacy airlines as well as JetBlue and Porter (Seasonal) with connections to their respective hubs. The airport is a 1-hour drive from the Canadian border. Approximately 40% of the passengers come from Quebec. Most real-world commercial flights are 2 hours or less, making it a great destination for regional hops. The surrounding scenery also makes for great GA flying. Designed and tested in P3Dv4. May also work in FSX. By Matthew Derr
Posted Jan 9, 2018 03:20 by uploader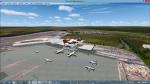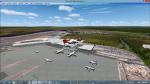 46.14Mb (849 downloads)
This is the Abuja , Nigeria (Nnamdi Azikwe Int'l Airport) DNAA Photoreal for FSX and P3D, created by a Nigerian Simmer Raheem Adeleke. DNAA, Abuja is the capital's Airport in Nigeria and second busiest Airport in Nigeria.
Posted Jan 5, 2018 12:39 by Ibrahim Abdulazeez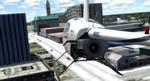 30.68Mb (879 downloads)
FSX/P3D/FSW Scenery Ottawa 2018 Extensive scenery for the city of Ottawa, capital of Canada. Contains more than 200 custom and default objects, including landmarks like Parliament Hill, many buildings in the downtown core and the Byward Market, shopping areas like Bayshore and Carlingwood Mall, sports facilities like Lansdowne Park and the Canadian Tire Centre, and many more. Also adds many roads, some with ground traffic, and extensive areas of landclass. Several Easter Eggs are visible to pilots willing to search. Tested in FSX, P3D v3, P3D v4, Dovetail Flight Sim World By Andy Johnston.
Posted Jan 4, 2018 04:59 by uploader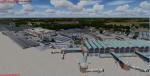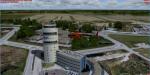 26.17Mb (4904 downloads)
Venice Marco Polo Airport (LIPZ) is the main international airport of Venice, Italy. It is located just north of Venice. The airport has been tested in P3D V3.
Posted Dec 29, 2017 08:12 by Dario "Vic Dabor" Bortot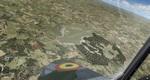 2.89Mb (61 downloads)
This is the X3TN RAF Watton in the UK for P3Dv4. Will not work in FSX or FS2004
Posted Dec 25, 2017 11:40 by Peter ZIEGLER (ZZIP)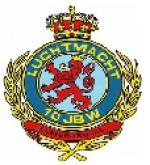 5.32Mb (140 downloads)
This is an UPDATE for my EBBL Kleine Brogel AB v4.0 for P3Dv4 .
Posted Dec 24, 2017 09:30 by Peter ZIEGLER (ZZIP)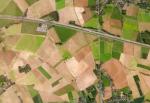 141.54Mb (195 downloads)
EBAV - Avernas Ultralight airbase (with new runway) For P3Dv2-3-4 & Megascenery Belgium photoscenery (or home made photoscenery). Can by use stand alone. The scene includes the airfield (for default mesh) and the surroundings (+- 3X3 nm). FSX & P3Dv1 user can use this scenery but must copy the file "EBAV\scenery\FSX & P3Dv1 user" : PROJECT_OB1X.BGL into "EBAV\scenery" and overwrite the file (A saved copy for restore P3D version is in the folder : "EBAV\scenery\Save p3d bgl". Aime Leclercq
Posted Dec 18, 2017 08:11 by Aime Leclercq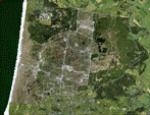 42.08Mb (265 downloads)
I was getting tired of in FSX not having any scenery to practice weapon delivery (fx.TacPack from VRS) here in Denmark, so I decided, to try to make the Oksboel (OksbÝl) shooting area, which are used by the Danish military (air force too) for weapons training. I made it photo real and with autogen vegetation (autogen annotator) and it contents some homemade targets: 10, 7, 5m shooting targets, SAM missile launchers, SAM radar and tank made of Bob Lacy.
Posted Dec 16, 2017 18:55 by Otto Knudsen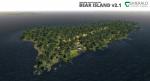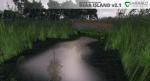 41.26Mb (374 downloads)
Bear Island v2.1 is a stand-alone update. This scenery requires the latest version of our Emerald Object Library! A download link is included in the readme. Bear Island v1.x.x must be uninstalled before installing this scenery! // Bear Island v2 is a redux of our original Bear Island scenery, released back in 2013. Although this original scenery was fairly popular, it was not very detailed and used almost all default objects. Now four years down the road, and with the original Bear Island no longer reflecting our current standards, we decided that it was time for a redux.. Bear Island has been completely recreated in incredible detail, utilizing nearly all custom objects. Animated Birds and Dolphins are now the only default objects used in this detailed scenery! Bear Island v2 includes custom hi-definition textured models depicting South Florida native vegetation, trees, and more! Many vegetation textures have been color-matched to blend well with the FTX Global matched photo real. A crisp layer of 10m mesh has also been included to give the island some slopes and elevation. SODE has been utilized in this scenery to bring many environmentally-dynamic features including rain puddles, ambient sounds, windsocks and more! Scenery by Chris Britton of Emerald Scenery Design. Compatible with FSX versions and P3D up to V4.
Posted Dec 9, 2017 02:02 by Emerald Scenery Design