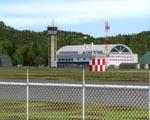 2.56Mb (727 downloads)
Small airport in Slovenia, close to Croatia. Just copy content of LJCE folder into your Addon Scenery folder in FSX or P3D. It uses standard FSX object libraries. It looks best with ORBX FTX Global, as you can see on screeenshots.
Posted Apr 23, 2016 08:50 by Zeli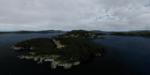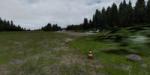 149.13Mb (972 downloads)
Located just a minute flight from FTX/ORBX's 74S Anacortes airport, (and actually covered in their scenery) Allan Island is a small 292-acre private island which received its name during the 1841 Wilkes expedition in honor of Lt. William Henry Allen, who was killed while commanding the USS Argus during the War of 1812. Allan Island is part of the San Juan Island Chain. Allan Island features an array of new objects and techniques which we have never used before in our development. This island is coated in a beautiful set of 30cm/px photoreal textures which will make you feel right at home in the PNW. For the first time ever, we have fully deployed an extremely high resolution digital elevation model, covering Allan and neighboring Burrows and Young Island in 2m/px resolution. An outstanding achievement. Following these two combinations, Allan Island is also host for a brand new set of object libraries that arrived in the latest Emerald Object Library v2.0 build. The highlights of these models being the brand new 55 gallon fuel drums and slick traffic cones. Allan Island features a new take on our previous ground vegetation outtakes. We have deployed a new feature covering the entire runway it shorter 3D grass. This feature has turned out extremely nice so far, but may be a performance hog on slower systems. (Midrange is open for debate) Allan Island also features a nifty control panel in which you can easily deactivate features in the scenery, as well as swap the summer 3D grass for icy winter style grass. Developed by Chris Britton of Emerald Scenery Design.
Posted Apr 18, 2016 18:41 by Emerald Scenery Design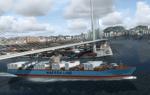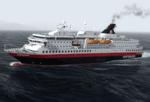 411.53Mb (9115 downloads)
This package contains more than 600 AI ships and AI ship traffic routes for the entire globe for P3D and FSX. It is a stand-alone package comprising all my AI ship packages and fixes released until April 2016 including 86 new models released in 2016. The package includes cruise ships, ferries, container ships, oil tankers, bulk carriers, tall ships, fishing boats, destroyers, frigates, patrol boats, icebreakers and more. Many of the ships have helicopter platforms. You can land on all ships with an H painted on decks or hatches. Routes cover all mayor harbor cities including e.g. New York, Boston, Miami, Los Angeles, San Francisco, Vancouver, Seattle, Tokyo, Singapore, Hong Kong, Shanghai, Taoyuan, Manila, Jakarta, Sydney, Auckland, Ushuaia, Buenos Aires, Santos, Rio de Janeiro, Salvador, Panama, Chennai, Mumbai, Dubai, Cape Town, Lagos, Dakar, Las Palmas, Rotterdam, Amsterdam, London, Copenhagen, Aarhus, Gothenburg, Gibraltar, Barcelona, Istanbul, Marseille, Athens, Napoli, Bergen, Oslo, St. Petersburg, and many more. The package contains models, textures, and effects by Henrik Nielsen, Jean-Pierre Fillion, Erwin Welker, Knud Kristoffersen, Milton Shupe, Manfred Siedler, Bernardo Barroso, Paul Donnelly, Finn Kristoffer, Didier Puentes, Andrew Thomsen, Antonio Diaz, Sebastien Viale, Alberto Garcia, and Robystar.
Posted Apr 1, 2016 03:53 by Henrik Nielsen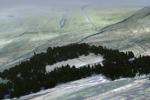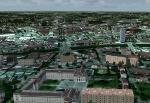 57.47Mb (1368 downloads)
This package contains autogen (agn) files for your photoscenery of the whole island of Ireland. This autogen, besides trees and houses, depicts also row houses, churches, gas stations and appropriate type of forests (subject to information available). Height of buildings is also adjusted for larger urban areas. Data as of March 2016.
Posted Mar 21, 2016 04:31 by Milan Smid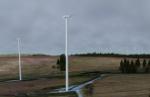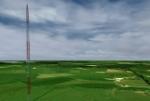 2.10Mb (916 downloads)
This package will place into your FSX / Prepar3D hazard objects (chimneys, antennas, and windmills) as listed in the ENR 5.4 section of the Irish AIP. These objects are usually depicted also on VFR 1:500 000 aeronautical chart.
Posted Mar 21, 2016 04:00 by Milan Smid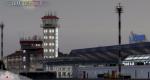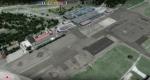 12.64Mb (262 downloads)
LUKK Chisinau X, the first commercial airport scenery in Moldova, features a highly detailed representation of LUKK Chisinau International Airport. This product is compatible with Prepar3D v1/v2/v3. It's a fully functional DEMO version of the commercial payware product. It features same airport layout as in the full version but with limited 3D objects and low resolution textures. Using this free demo ensures no problems with online (VATSIM, IVAO, multiplayer etc.) flying in case some users use the payware scenery and some don't. Chisinau International Airport is Moldova's main international airport, located 13 km (8.1 mi) southeast of the centre of Chisinau. Currently airport features one 3580m concrete, ILS-equipped runway, able to accomodate airliners of any type, including B747. Nowadays 19 airlines operate flights to 33 destinations and the most popular destination is Moscow. It's equipped with an automatic installer, which means that the scenery will be automatically added to the Flight Simulator Scenery Library. Please uninstall all previous versions of this airport you may have installed before. Please make also sure that no duplicated AFCAD files are installed! Enjoy your virtual flying with Drzewiecki Design!
Posted Mar 12, 2016 14:48 by Drzewiecki Design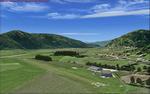 0.09Mb (865 downloads)
A collection of airfields for VFR flying in Austria, which are not included in the FSX/P3D: LOSM Mauterndorf, LOKH Hirt, LOKW Wolfsberg, LOGI Trieben, LOIK Langkampfen, LOGL Lanzen-Turnau, LOAS Spitzerberg, LOLG St. Georgen, LOKF Feldkirchen, LOLE Eferding, LOLF Freistadt. The airfields are placed according Google-Earth coordinates using standard objects. May be it is not perfect but better than nothing. Juergen Wolf
Posted Mar 7, 2016 02:53 by Juergen Wolf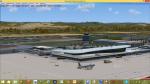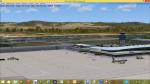 454.79Mb (2565 downloads)
Graz Airport, known as Flughafen Graz-Thalerhof in Austria, is a minor international airport in Graz, the second-largest city in Austria. It is located in the south of the alps the airport serves flights to European leisure and some metropolitan destinations. in this version you have new animated people, no flakering, new animated vehicle, new Taxiway-light, seasonal textures, Hospital UKH-Graz and LKH-Graz. new buildung arround the Airport. This will be my last freeware-version of LOWG. the version is tested in FSX and P3D thank you and have fun Manfred Marbler manfred.marbler@aon.at
Posted Mar 3, 2016 11:18 by manfred marbler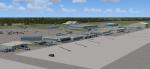 19.54Mb (477 downloads)
For Prepar3D only. There are two other packages, for FS9 and FSX. This is a self-contained package for the Hamilton airport CYHM in southern Ontario, Canada. This airport became busy in the last 20 years as the main couriers installed their Canadian hub there. The airport is not very far from the Toronto main airport, Pearson CYYZ. The Canadian War Heritage Museum is at this airport. Some years ago the main hangar of the museum burned down and some relic aircraft were lost. The museum recovered, and this package shows the Lancaster and a few other heritage aircraft. Fern Marques and Tower by Newton Drummond. Planes by Dave Pearce.
Posted Mar 2, 2016 08:19 by Fern Marques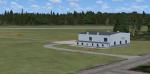 2.66Mb (80 downloads)
Emsdale CNA4 for P3D. This is a self-contained scenery package to correct location and add some reality to the small airport of Emsdale CNA4, 250 km north of Toronto. This is a small airport with an unlikely concrete hangar. It was busier in the past, but is is pretty calm now. This airport has two claims to fame: First, it was used as a training camp in the 40s for Norwegian pilots, mechanics and other personnel for the war effort and Second, it was quite busy during the G8 Summit meeting that took place at the Deerhurst Resort in Huntsville. The big aircraft (Obama's and Putin's) landed in North Bay and they were rushed to Deerhust by helicopter, but all security aircraft, ground radar and other security aparatus was located at Emsdale. The scenery includes traffic of a Piper Cub but it doesn't seem to work. I used the default Piper Cub, so there are no planes to install. Made by Fern Marques.
Posted Feb 20, 2016 16:17 by Fern Marques