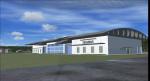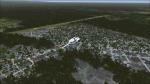 9.32Mb (399 downloads)
P3D compatible Ixiamas Airport (ICAO: SLIX) is a public use airport located near Ixiamas, La Paz, Bolivia. The airport resides at an elevation of 725 ft (221 m) above mean sea level. It has one runway designated 18/36 with an asphalt surface measuring 7,874 by 98 ft (2,400 m by 30 m). This new airport is recently operational since may,2015.Ixiamas Municipality is the first municipal section of the Abel Iturralde Province in the La Paz Department, Bolivia. The region is seat of Madidi Park, a natural reserve attractive to tourists in search of adventure.
Posted Dec 28, 2015 17:05 by Marcos A. Rivas Torrez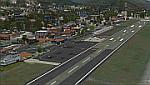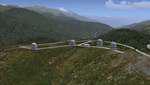 72.63Mb (1857 downloads)
FSX/Prepar3D Scenery - Merida-SVMD (Sloped Runway) SVMD is an airport located 3 km southwest of downtown Merida, Venezuela, at an elevation of 1,526 m MSL. Its runway is 1,630 m long. The runway has a gradient slope of +/- 4.05 %, for that reason, this airport is the most difficult and dangerous to land in Venezuela. It is situated in a valley in the Andean mountains, surrounded by higher terrain in all quadrants. Night operations are prohibited Runway 07 is used for landings only and Rwy 25 is used only for take off. Photo-terrain area improved with Autogen files. Only compatible with versions to FSX or P3D v1 v2 v3 .x. Also includes a friendly Auto-Install. By David Maldonado
Posted Dec 9, 2015 14:54 by David Maldonado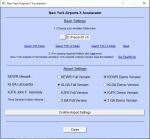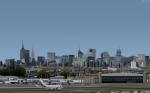 0.34Mb (728 downloads)
New York Airports X Accelerator is a small tool to help you getting better framerates and lower VAS usage if you use Drzewiecki's "New York Airports X"and "New York City X" sceneries together. We know that in this case Drzewiecki recommends to deactivate all airports except the departure or arrival airport. But perhaps you don't want to see standard airports in the surroundings after buying all these sceneries! Therefore it was my intention to install New York Airports X Demo Version in addition to New York Airports X Full Version and to easily switch between these versions with this tool. For example, you choose a full version airport as departure or arrival airport and select framerate friendly demo versions for all other airports. This is done by simple folder renaming without any changes in your scenery library.New York Airports X Accelerator can be used for different FS-Versions depending on which FS main folder you choose.
Posted Nov 21, 2015 12:54 by archive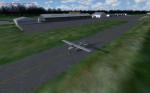 6.79Mb (978 downloads)
LFCS is an airport Near Bordeaux in France. This is a fully functional freeware scenery for FSX and P3D. By Everlink
Posted Nov 19, 2015 12:08 by Everlink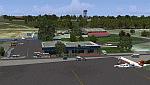 87.15Mb (680 downloads)
FSX/Prepar3D Scenery - San Tome (SVST) - Venezuela The San Tome Airport is located in San Tome, Anzoategui , Venezuela . This airport serves the city of El Tigre, and San Jose which is 15 km from San Tome. It reopened in 2005 with infrastructure improvements and the beaconing for night flights, has a runway 1920m. Photo-terrain area improved with Autogen files. Only compatible with versions to FSX, P3Dv1.x or P3Dv2.x. Also includes a friendly Auto-Install. By David Maldonado - October 2015
Posted Oct 18, 2015 10:26 by David Maldonado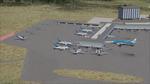 0.88Mb (471 downloads)
Calgary Intl (CYYC) Alberta, Canada. This airport update is for CYYC with two optional files made only for Prepar3D: one version with the Crosswind runways operating where all 4 runways will be used for takeoff and landing and one version as the default runway operation: assigned parking as per their website with extra parking, the Calgary Airport Authority will be implementing concourse name and gate number changes, these are now updated to this plan, the new IFP international concourse under construction with many of the buildings added, the new Runway 17L/35R now included with ILS also added for it, taxiways and taxi signs updated to the latest charts, Barlow Trail NE removed, lighted helipad, extra fuel trucks, support vehicle roads rebuilt and many other scenery improvements, airport views are from inside the new control tower (when in tower view) and the old control tower dismantled, please view the readme before installation. By Robert Catherall
Posted Oct 11, 2015 15:17 by uploader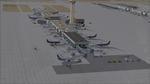 2.88Mb (1227 downloads)
Denver Intl - KDEN - Colorado, USA. This airport update, for KDEN, has two optional files made only for Prepar3Dv2: one version with Crosswind runways activated where all 6 runways will be used for takeoff/landing, and one version as the default runway operation: assigned parking as per their website with extra parking, the new extension added to terminal C with the five new gates 23 to 27 now added, taxiways and taxi signs updated to the latest charts, support vehicle roads rebuilt and many other scenery improvements, airport views are from inside of the north control tower (when in tower view) please view the readme before installation. By Robert Catherall
Posted Oct 11, 2015 15:16 by uploader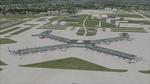 1.73Mb (264 downloads)
Pittsburgh Intl - KPIT - Pennsylvania, USA. This airport update is made only for Prepar3Dv2 with two optional files: one file with the Crosswind runway activated where all 4 runways will be used for takeoff/landing and one file as the default runway operation: assigned parking as per their website with extra parking including gate E1 for Sun Air Express, the main passenger terminal modified, runway 10C/28C now at its new length, taxiways and taxi signs updated to the latest charts, extra fuel trucks, support vehicle roads rebuilt and many other scenery improvements added, airport views are from the roof of the control tower (when in tower view) please view the readme before installation. By Robert Catherall
Posted Oct 11, 2015 14:12 by uploader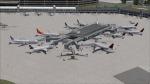 1.75Mb (689 downloads)
KSEA - Seattle-Tacoma International Airport, Washington, USA. This airport update is made only for Prepar3Dv2: Concourses A, B, C, D, S and N now updated to reflect todays situation, assigned parking also updated as per their website with extra parking, taxiways and taxi signs updated to the latest charts, extra fuel trucks, support vehicle roads rebuilt and many other scenery improvements, airport views are from inside the control tower (when in tower view) please view the readme before installation. By Robert Catherall
Posted Oct 11, 2015 14:10 by uploader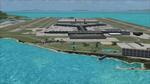 1.97Mb (2092 downloads)
VHHH - Hong Kong Intl Airport Update. This airport update is for Chek Lap Kok Airport and made only for Prepar3Dv2: The new Midfield Terminal now added which includes 3 gates for the A380, assigned parking as per their website with extra parking, Cargo expansion area updated, taxiways and taxi signs updated to the latest charts, extra fuel trucks, support vehicle roads rebuilt and many other scenery improvements, airport views are from inside the control tower (when in tower view) please view the readme before installation. By Robert Catherall
Posted Oct 11, 2015 13:26 by uploader